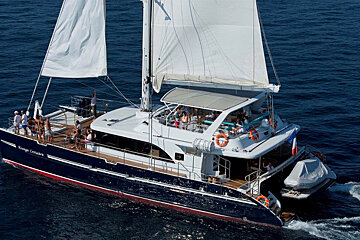 © Rivage Croisiere Catamaran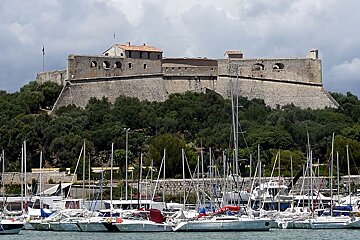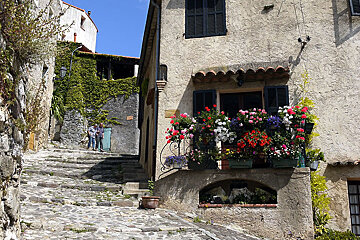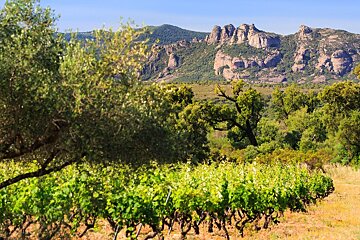 Attractions in Antibes
Discover the top reasons to visit Antibes
There is so much to see and do in Antibes that we decided to narrow it down to just a few 'must see' things for you! This is by no means an exhaustive list, but we certainly don't want you to miss out on the best that this beautiful part of the Cote d'Azur has to offer.
Boat Trips
The Mediterranean coastline offers many perfect opportunities for spending time on the water. Whether that be in the a luxury of a superyacht at the Cannes Film Festival or the Monaco Grand Prix, or a simple half day boat trip out to explore the coastline and the marine life, we highly recommend some time on the open seas!
Castles
The options to visit Chateaux throughout the region of Provence is endless...many of then you will see on hilltops as you drive through the landscape or pass by on a train. However within Antibes itself, the only real castle is the 16th century Fort Carre which offeres fantastic views and an insight to the areas history.
Cycling
The Cote d'Azur is an excellent area for cycling; the terrain varies from flat and coastal to steep and mountainous, road surfaces are usually good and many towns have dedicated cycle lanes. There are plenty of routes that are accessible directly from Antibes, meaning that you don't necessarily need to bring a car and bike rack. Best get on your bike and join them!
Events
Although the hot summer months are busy and sometimes oppressive with their heat it is definitely the best time of year to visit if you want to experience the cultural and music festivals. From classical recitals to electronic music...
Regardless of where you are staying along the Cote d'Azur, there is sure to be a local town market. A visit to the market gives you a flavour of the real Provence, from fresh fruit and vegetables to the old men sipping Pastis in the corner and the odd game of petanque. This is an experience that you MUST have!
Food & drink
With no shortage of restaurants, cafes and French patisseries across Antibes, dining on delicious food is not a problem. The problem may arise however as you have to make your choice on which restaurant to visit! We've selected some of the best for you to try but you can always ask the locals for a recommendation.
Nature & Wildlife
The countryside around Antibes is second to none. From lush lily ponds to dramatic sea cliffs. A walk or cycle through the countryside gives you the perfect opportunity to enjoy the wild flowers, colours and smells of the region. There are plenty of green spaces and parks to visit, for both children and adults to enjoy.
Sea & beach
The beaches along the Cote d'Azur are well known for their turquoise (or azure...) water, but surprisingly you will find that some of the beaches are more pebble than fine white sand! This does not distract from their beauty however and of the best things to do in Antibes is to enjoy one of the many beach clubs along the waterfront.
Shopping
All across the Cote d'Azur you will find the usual selection of high street shops, designer labels and local boutiques. But to be honest, when you think of the French Riviera and think about shopping you think high-end: Cartier, Chanel, Dior. Antibes will certainly not disappoint!
Traditional villages
The hilltop villages around Antibes are beautiful, idyllic and in some cases, otherworldly. It is hard to believe that people actually live in them. The best way to experience them is to hire a car and take your time to drive around and fully appreciate them. Alternatively, if you prefer a more energetic approach then cycling between can be particularly rewarding.
Waterparks
There are several waterparks near Antibes and they are the perfect place for families and groups to enjoy the hot summer days. All have a good selection of slides and rides, and there are other family attractions on site.
Wine & vineyards
The south of France is best known for its rose wine, the perfect aperitif at the end of any long day...or a cooling drink with lunch, an afternoon tipple, accompaniment to a delicious Provencal-style dinner...in fact, a glass of rose is perfect at any time of day! So visiting the local vineyards to discover more about the wine making process and to sample a few vintages is high on our list of 'things to do' in Antibes.