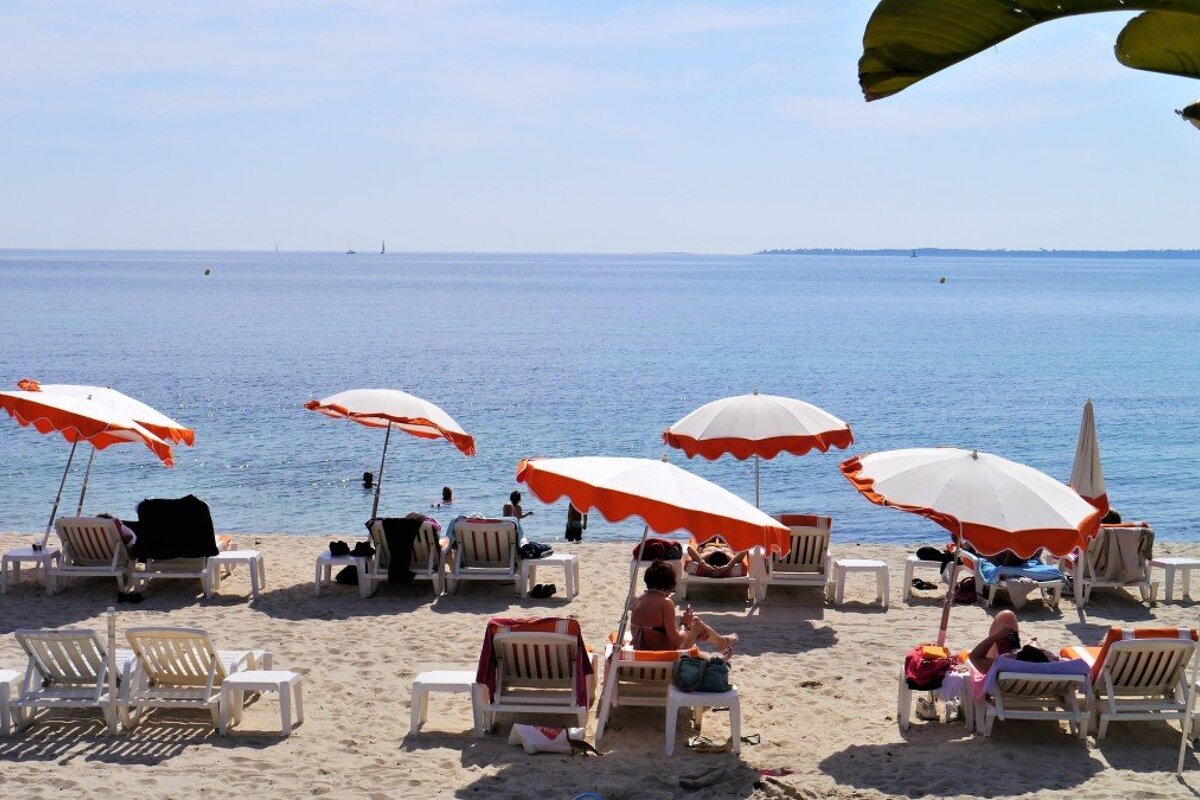 Family Holidays in Antibes
Discover insights about Antibes family holidays
The charming seaside town of Antibes has all sorts of entertainments and activities for the family. Some you can enjoy within the town, for others, it is helpful to have access to a car.
Surrounded by beautiful countryside, peaceful woods, and crystal blue waters, Antibes is a fantastic year round outdoor playground for all members of the family - you just need to know where to stay, what activities to do, and where to drop the kids off so that the adults can have a holiday too!
Our guide to family friendly Antibes features info on where to find family focused accommodation, a dedicated childcare section, the best activities on offer for kids, and plenty of other helpful family oriented advice and tips for a hassle free family holiday!
Accommodation for families
Antibes has a good selection of accommodation to suit all types of holiday and all budgets. Antibes offers traditional, characterful accommodation, whilst it's sister resort of Juan-les-Pins provides more modern accommodation, plus a wider selection of boutique and luxury hotels.
Villas & Apartments
Many families prefer to take a villa holiday in the area surrounding Antibes, most of which are self-catered. Within Antibes itself, apartment rentals are more common.
Family Hotels
Antibes is a small place with relatively few hotels. For a greater selection you can also try the resort of Juan-les-Pins, situated on the other side of the headland. Some hotels provide family specific accommodation, with family rooms and inter-connected rooms, children's facilities and special kids menus in their restaurants.
Holiday Residences & Camp Sites
Holiday apartment residences are a popular choice for families thanks to the great value they offer and the facilities they provide for children. In the Antibes area, the residences comprise of apartments with on-site leisure facilities, shops, bars and restaurants as well as kids clubs, children's swimming pools, playgrounds and in some cases, babysitting services. Another excellent option are the holiday campsites situated just up the coast from Antibes. These are more than just simple campsites - most offer a choice of bungalows, cottages and mobile homes, as well as traditional camping pitches. Many have their own swimming pools, children's playgrounds and offer kids clubs to keep the little ones busy while you enjoy a relaxing time in the sun.
Activities for families
Summer holidays can simply be about chilling at the beach or at the swimming pool. But for those who want to do a little bit more on their holidays, then there is a wealth of activities in Antibes on offer for all ages and members of the family. Whether your family enjoys sailing, snorkelling and watersports, or land-based activities like mini golf, cycling and karting, there is something here for everyone.
Waterparks & Amusement Parks
There is a large leisure complex just up the coast from Antibes which contains several different areas ideal for entertaining the family. The complex is made up of five parks - Marineland, Marineland Lagoon, Aquasplash, Kids Island, and Adventure Golf. There is also a resort hotel on site should you wish to minimise travel time.
Just across the road from the Marineland complex is Antibes Land. This is a more traditional amusement park, with rides, roller coasters, haunted houses, river rapids and go karts. It is open from April to September.
The Aqualand Park at Frejus is further away, around a 45 minute drive (or 55 minutes by train) and has slides which include the award-winning King Cobra waterslide; the park would be better suited to older children.
Back towards Nice airport, there are two tree-top adventure parks in Villeneuve-Loubet, and another one up in the hills by Grasse. Suitable for children aged five and upwards, you clip into a safety rope and follow a course through the trees with zip wires, monkey bridges and other obstacles.
With thrilling roller coasters, more than 35 attractions and an 18 hole mini golf course, Azur Park in Gassin is an amusement park ideal for thrill seeking families. Open from 20:00 until 01:00 throughout July, August and September the park offers evening entertainment for the whole family with various passes being available, depending on how brave you are feeling. The mini golf course is open daily from 12:00 (April to September).
Beaches, boat trips & watersports
The beaches around the coastline offer plenty of opportunities for both a small paddle or some full on watersports. The warm and gentle waters of the Mediterranean are perfect for young children and you will find that many of the main beaches have lifeguards on duty, toilets and changing facilities during the busy summer months.
Plage des Jumeaux Beach Club on Pampelonne Beach is probably the best known of the 'family-friendly' beach clubs. It has a playground and beach toys available for your little ones entertainment. Plage de la Bouillabaisse is a public beach and lies closer to the town of Saint Tropez. It's good for families as you will find the water here is clear and shallow for some way out so perfect for swimming and paddling. Facilities are excellent, with public toilets, showers a first aid station with life guards on duty from mid-June to mid-September. Away from Saint Tropez to the west are the smaller seaside resorts of La Croix Valmer and Cavalaire sur Mer. The sweeping stretch of beach at Plage du Debarquement is especially recommended for families thanks to it's position in a sheltered bay and the number of facilities on offer.
There's no easier way to explore the coastline than by boat, especially if you have children! You can take boat trips around the gulf, to different beaches, or to visit one of the towns further along the Cote d'Azur, explore inaccessible coves for some snorkelling, or simply sit back and admire the coastline from the sea.
If you prefer to get wet and play in the sea, then you can try a wide selection of watersports, from kitesurfing and wakeboarding to diving, paddle boarding, kayaking and parasailing.
If you prefer swimming pools, then you will find the municipal pool in the Moulin Blanc Sports Centre, just on the outskirts of Saint Tropez itself. Other public swimming pools can be found in La Garde-Freinet (outdoor pool in summer), La Croix Valmer (outdoor pool in summer) and Sainte Maxime.
Activities on dry land
For active families, Saint-Tropez can be a dream place to explore. Cycling is popular across France and the south coast is no different. There are plenty of road biking itineraries that can test the fittest or indulge the casual cyclist. Equally, hiking paths criss-cross the peninsula, and you can choose from coastal paths to more challenging hilly trails in the Massif des Maures and Pleine des Maures region. The coastal area is lined by several natural parks where you can explore beautiful scenery and the rugged red rock coves of the Esterel. Horse riding, tennis and golf are widespread in Saint-Tropez so all should be easy to access no matter where you are based. Children from the age of seven can go karting on a big open air track in Grimaud. Also in Grimaud is an indoor bowling alley with an amusement arcade. There is a mini golf park in Cogolin, where the family can enjoy three courses in tropical surroundings. For animal lovers the Frejus Zoo offers you the chance to see some impressive animals up close, or try the Village des Tortues, a reserve for tortoises and turtles in Gonfaron.
Sightseeing
Thanks to its rich history, Saint Tropez has several castles, some nearby ruins and religious buildings. Top choices for kids include the citadel in Saint Tropez, Chateau Grimaud and of course the Tours (towers) of Saint Tropez. Other natural sites such as the coves of the Esterel are a fascinating experience for the family. You can read more about the sights of Saint Tropez in our Must See Guide.
Events & fiestas
The summer months tend to be the time when many of the local towns and villages hold events, fairs and night markets. They are normally over a weekend and will generally include parades, markets, small fun fairs, pony rides and street entertainments. You can check our Events Calendar for anything happening during your holiday dates. There are several large events hosted during the summer months which include sailing events such as the Giraglia Rolex Cup in June and Les Voiles de Saint Tropez in September, and plenty of live music festivals.
Childcare services
Some hotels in the area offer children's clubs. These include Hotel du Cap Eden Roc, Hotel Belles Rives and Beachcomber French Riviera.
School holiday dates
France divides its school holidays into a regional timetable to ensure that the entire country doesn't go on holiday at once - however this staggered system can mean that some months (particularly February) can be busy from beginning to end as one region after another arrives in resort! Planning ahead can help you avoid the crowds...
Zone A - Caen, Clermont-Ferrand, Grenoble, Lyon, Montpellier, Nancy-Metz, Nantes, Rennes & Toulouse
Zone B - Aix-Marseille, Amiens, Besançon, Dijon, Lille, Limoges, Nice, Orléans-Tours, Poitiers, Reims, Rouen & Strasbourg
Zone C - Bordeaux, Créteil, Paris & Versailles