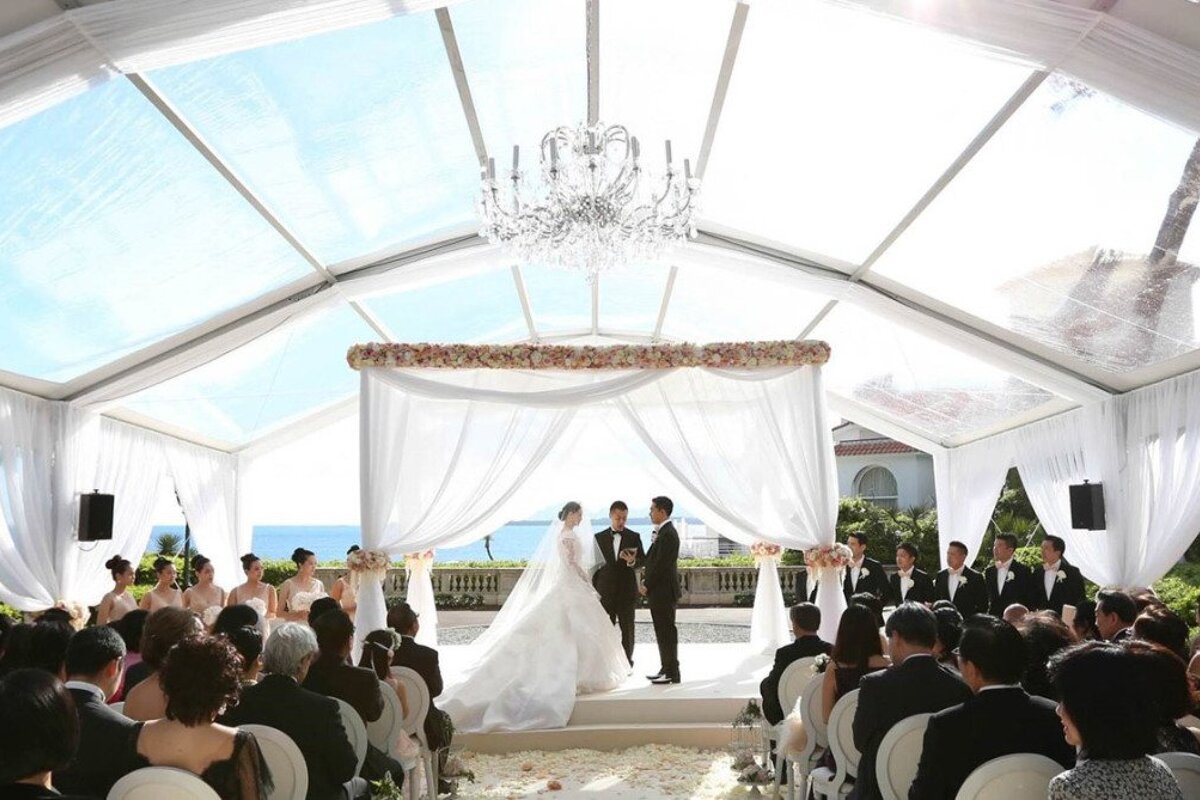 Unique wedding venues in Antibes
Give your guests something to talk about
With the summer holidays in full swing, we have no doubt that there will be plenty of couples out there who have recently decided to tie the knot.
Looking for the perfect place to say "I do" is normally the first and most important part of your wedding plans, and the beautiful Cote d'Azur town of Antibes has more than its fair share of stunning locations, unique settings and venues that will 'wow' your guests. We've picked out a few of our favourite venues to inspire you and help you with ever important 'save the date' note that says "We're getting married in Antibes, we hope you'll join us!"
Hotel du Cap Eden Roc, Cap d'Antibes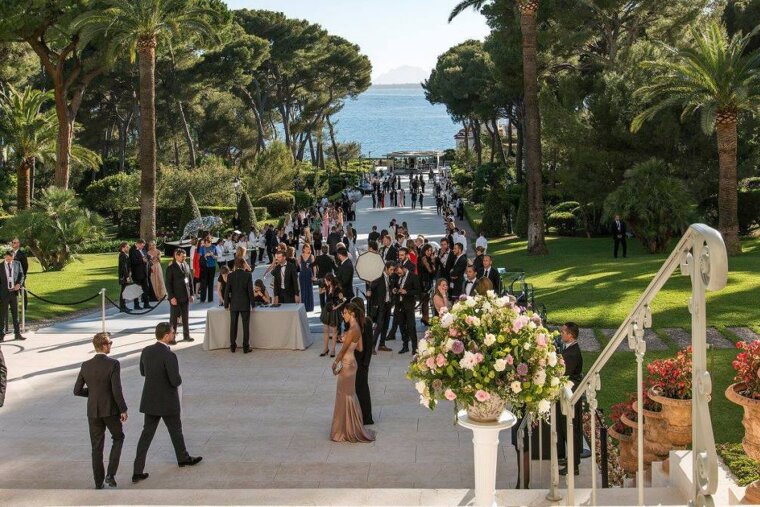 Perhaps you imagine your special day in an exclusive 5-star setting. If so, then you can't get much better than the luxury Hotel du Cap Eden Roc, dramatically positioned on the southern-most tip of the Cap d'Antibes. Join the list of celebrities who have tread the carpets of this infamous hotel and enjoy a dream-like wedding in the quintessential setting, with secluded grounds, exquisite garden and a private coastline. Romantic and glamorous while the illustrious history of this legendary property is a reminder of the celebrity clientèle who frequent it. A bespoke service will ensure that even the smallest detail is taken care of; they have no doubt that you'll want to come back here again and again to relive the extraordinary memories of your unforgettable day.
Juana Hotel, Juan les Pins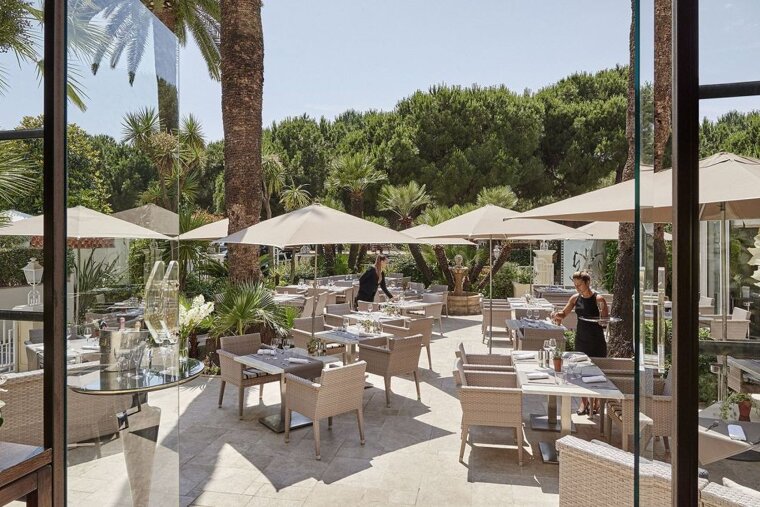 The Hotel Juana, sister to the infamous Hotel Belles Rives, has an illustrious history of its own. Since the 1930s, it has seen eccentric billionaires, jazz artists and movie stars sign its guest book. today you can join this eclectic list and be seduced by the charming setting, unique expertise of the executive chef and the pastry chef who will surprise you with their unconventional dishes and enchanting desserts to complete you special day. On the terrace, in the lounge or on the véranda of the restaurant the hotel will be yours to celebrate your wedding with family and friends.
Sainte-Valerie Hotel, Juan les Pins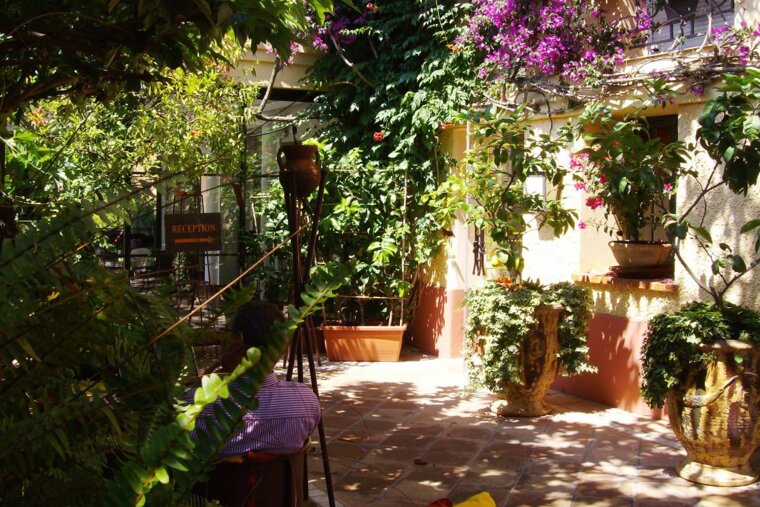 For that truly intimate, unique and maybe slightly kitsch experience then consider a smaller, quirkier hotel for you and your guests. Perhaps the Hotel Sainte-Valerie? This Provencal paradise nestled in its own private garden is a haven of peace and beauty and the perfect place for a wedding weekend with family and close friends. With secret corners that invite you to enjoy romantic moments, this family-run hotel can help you create a magical setting surrounded by lush bougainvillaea, cherry and citrus trees.
Le Saint Paul Hotel, St Paul de Vence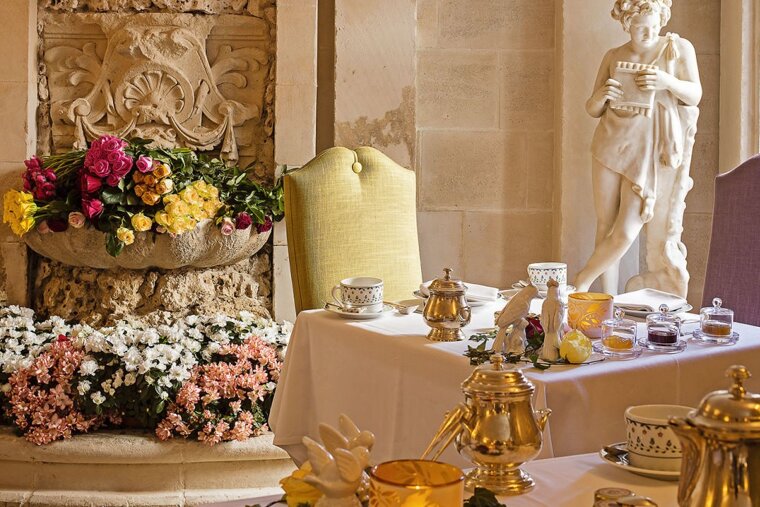 For a more intimate setting, you might prefer a lavish old-world hotel in the sleepy town of Saint Paul de Vence. Nestled in the heart of the town Le Saint Paul Hotel offers the seclusion, luxury, country charm, breathtaking vistas, character-filled rooms and a gastronomic restaurant to ensure you and your guests will enjoy every minute of your time here. Picture your wedding in an enchanting setting, sheltered by the ramparts of Saint-Paul de Vence, savour delicate Mediterranean dishes on the terrace of Le Saint Paul restaurant and celebrate with family and friends. They have a professional and experienced team who will make your dreams become reality.
Luxury Yacht Charter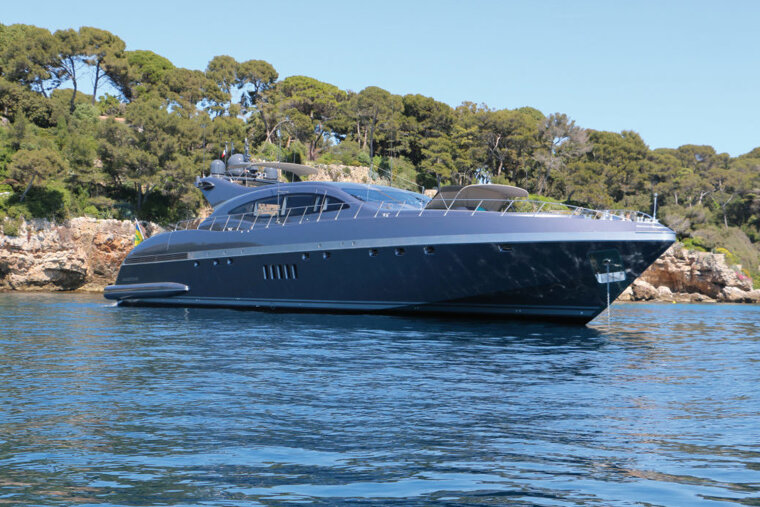 This may raise a few eyebrows but the strange truth of it is that chartering a luxury yacht that can sleep up to 12 (and often more) people can create the perfect intimate Mediterranean setting. Better still, your venue moves to a beautiful place each day and comes equipped with a personal crew (and private chef). While chartering a yacht in Antibes, you could visit the stunning islands of Sainte Marguerite and Saint Honorat or anchor off the Cap d'Antibes with the superyacht fleet, or cruise down the coast to Cannes or even up to Monaco.