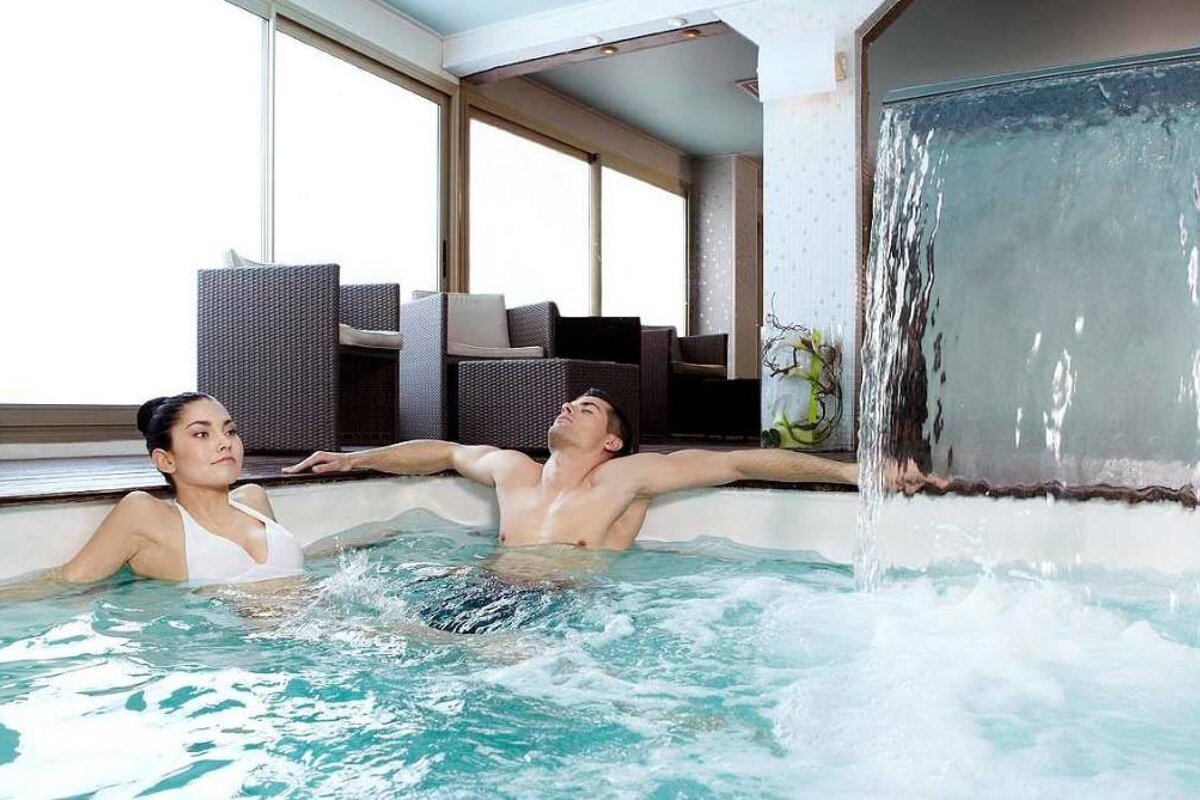 © Thalassoleil Cote d'azur
Top spa breaks in Antibes
The best places to relax and pamper yourself in Antibes
Before Antibes became the glamorous port town we know today, it was often touted as a health retreat, a legacy that continues today. The local spas make the most of the gentle Mediterranean climate, Alpine spring water and sparkling sea.
Imagine a beauty treatment before hitting one of the beach clubs looking your best. Maybe even a week-long detox programme to forget the winter rain while enjoying the Mediterranean sun. All of this and more is on offer in Antibes.
Eden-Roc Spa at the Hotel du Cap Eden-Roc
For the ultimate in luxury, the Eden-Roc Spa at the magnificent and famous Hotel du Cap Eden-Roc is a must. Frequented by the rich and famous, you are sure to be massaged by someone who has had their hands on the bronzed shoulders of Leonardo DiCaprio or Margot Robbie, who stayed here this year while they attended the Cannes Film Festival to present Tarantino's latest film, 'Once Upon a Time in Hollywood'. With four elegant rooms, the spa also offers treatments in the hotel's gardens under the gazebo or in one of our two spa cabanas overlooking the Mediterranean sea. The secret ingredient they use in their five-star treatments is caviar, which is the star of their signature 'Cap Legendary Beauty with Caviar Water', a facial that includes a bath of Caviar Water to illuminate the skin. If you fancy getting a bit sporty with your spa break, then they also have sports coaching, personalised training sessions and yoga or pilates classes for an overall health and beauty experience.
Cinq Mondes Spa at the Royal Antibes Hotel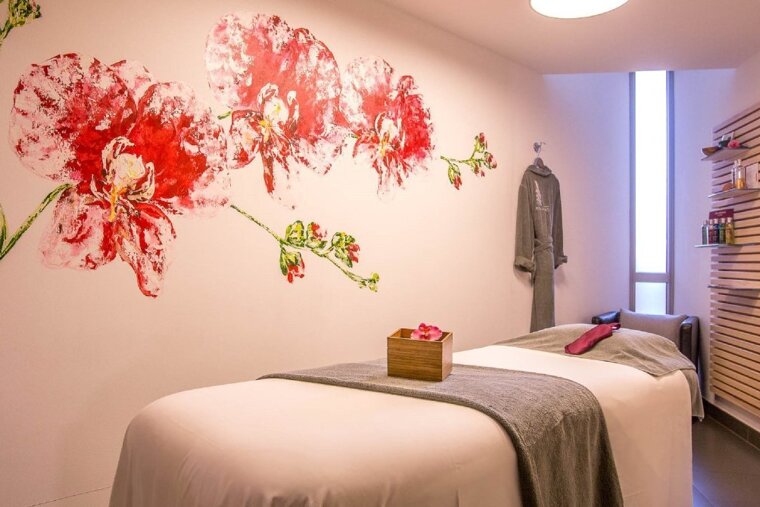 Renowned for their use of natural products, the Cinq Mondes Spa in the Royal Antibes Hotel is exactly the kind of high-end spa that we have come to expect from this glamorous brand. Situated within some of the most prestigious hotels in Europe and the world, The spa in the Royal Antibes Hotel is equipped with three treatment rooms, a relaxation area with sauna, hammam, jacuzzi and a fitness studio featuring state-of-the-art equipment. Their facials and massages draw inspiration from all around the world, using exotic cosmetics like North-African Rhassoul poultice (an Arabic clay), Noni and Tahiti Monoï (macerated blossoms with raw sugar and coconut powder), as well as Ayurvedic massages or Japanese Ko Bi Do rituals.
Le Mas de Pierre Hotel & Spa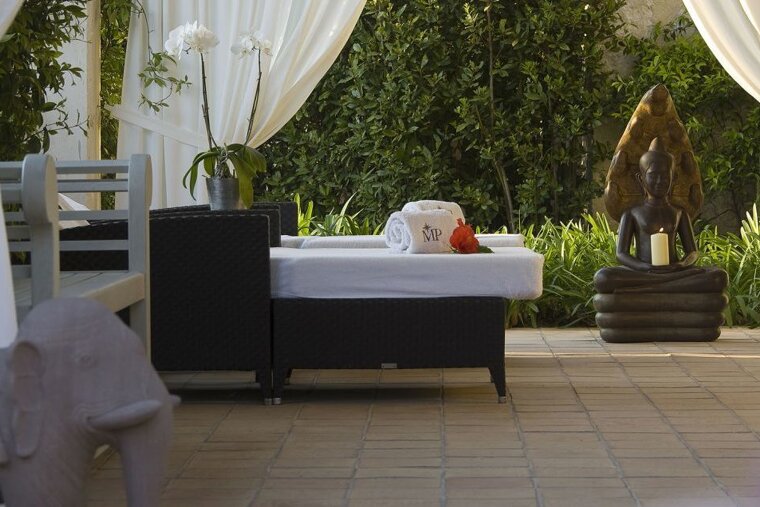 For something more traditional, try the renovated Provencal country house feel of Le Mas de Pierre Hotel. Nestled in the hinterland of St Paul de Vence, close to Antibes, this hotel features seven authentic, luxurious and discreet houses in a two-hectare park. The high-end Le Mas de Pierre Spa helps complete your journey into holiday relaxation. With spa cabanas around an outdoor heated swimming pool with underwater music, a Jacuzzi surrounded by flowers, sauna, steam room and solarium, you'll forget the outside world.
Thalassoleil & Spa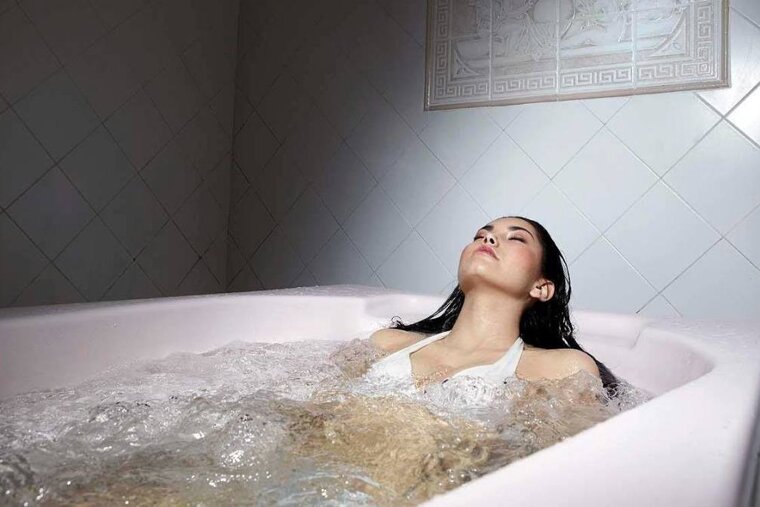 In order to immerse yourself in the full spa health and well-being experience, a trip to the Thalassoleil & Spa, along the coast in Villeneuve Loubet, is a must. Offering treatments for osteoarthritis, rheumatism, back pain, weight problems or circulatory problems as well as for those who need to recharge and relax, this specialist centre has been providing these services for over 30 years. They offer packages for the day, weekend or week, staying in a hotel or apartments. There is even a restaurant with a selection of world teas, juice bar and light dishes.
In-room Massage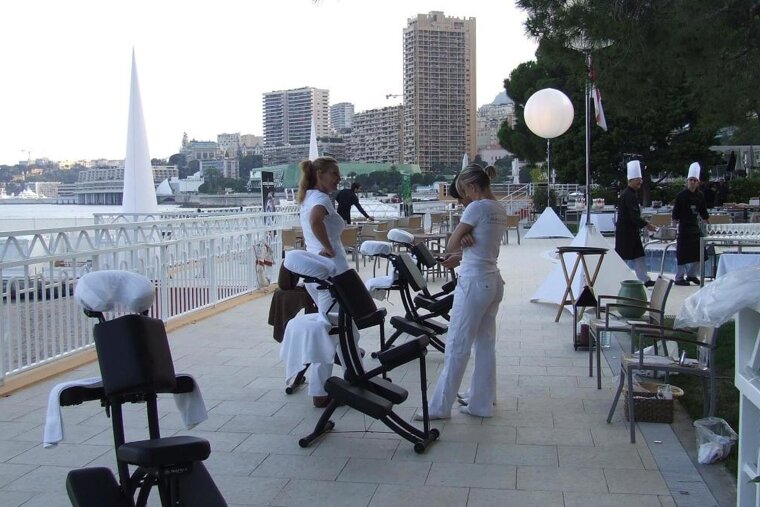 Another option is to get a masseuse to come to your hotel room, villa or chartered yacht rather than going to a spa. Antibes has quite a lot of mobile masseuses such as Bertrand Poncet, who will come to your room with table, oils, music and everything they need to make your treatment blissful.
More inspiration...
Many luxury hotels in Antibes feature spas open both to guests and visitors. Check out our selection of the best spas in the area.
Location
Antibes, Antibes