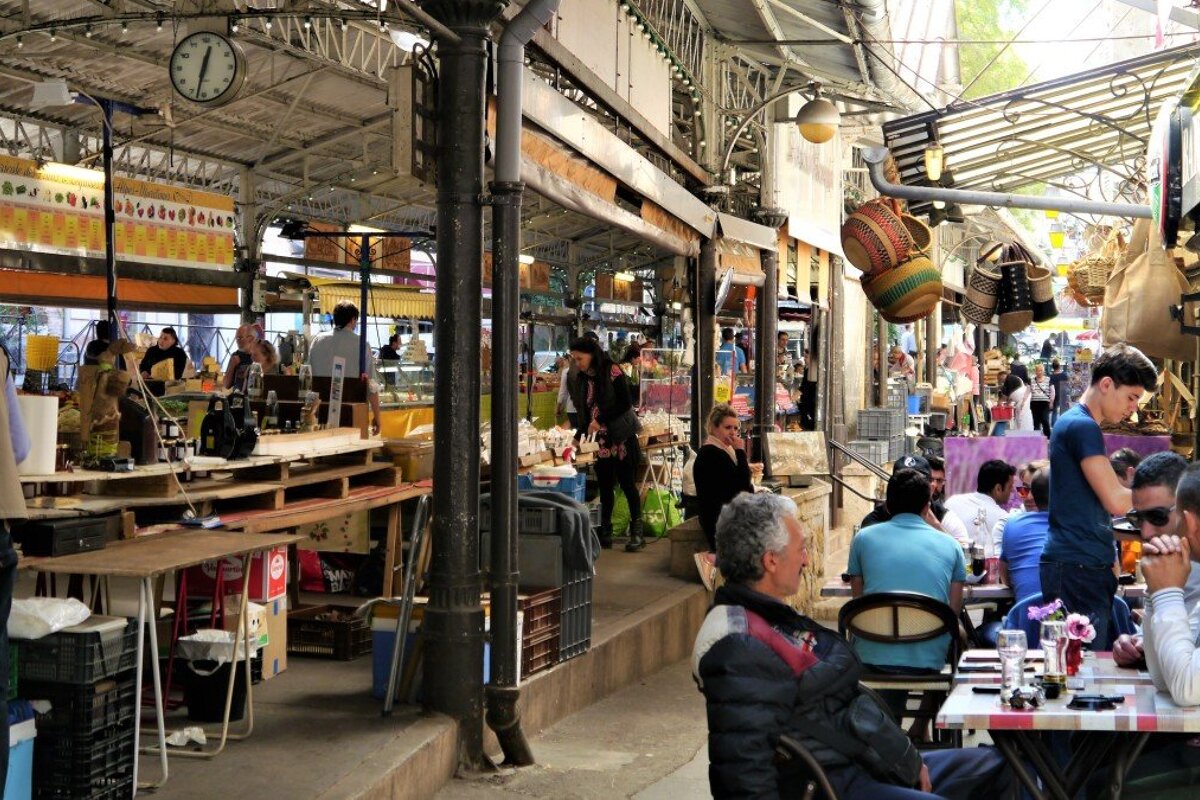 Markets in Antibes
Discover the top Antibes markets
Market days are a way of life in Provence and the Cote d'Azur. They originated in the 12th century, when farmers and craftsmen would come to nearest town to sell their wares, or engage in bartering agreements.
Not much has changed since those days - the market is still the place to come for locally grown produce of all shapes and sizes.
Popular markets in Antibes

Monday
Marché Provençal (except in winter)
Tuesday
Marché Provençal, Foire, Craft Market (except in winter)
Wednesday
Marché Provençal, Foire, Craft Market (except in winter)
Thursday
Marché Provençal, Foire, Craft Market (except in winter)
Friday
Marché Provençal, Foire, Craft Market
Saturday
Marché Provençal, Foire, Brocante, Craft Market
Sunday
Marché Provençal, Craft Market
Check our Events Calender to find out the dates and times of markets and other events throughout the year.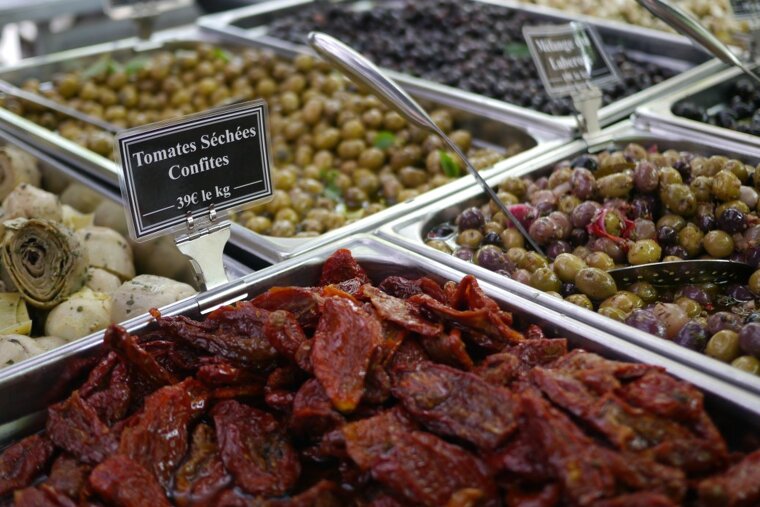 Types of Market
You can expect to find two common types of market in the Antibes region, the farmers market and the Provençal market.
The farmers market
This is where you'll find the fruit and vegetable of the local region on sale, plus meat from the butcher, bread and cakes from the baker, cheeses, herbs and spices. Anything to do with food really! This is the kind of market that all the larger villages offer. Prices tend to be higher than you would find in the supermarket, but the taste and the quality of market-bought goods simply does not compare. The climate in Provence lends itself so beautifully to farming that much of the produce in the market is organically grown and likely to have been picked the day before.
The Provençal market (Marché Provençal)
These markets tend to be much larger, with all the fresh produce described above, with the addition of clothing, fabrics (napkins and tablecloths are most popular), ceramics and other local crafts, costume jewellery, leather goods, the list goes on...
Flea markets
Flea markets are also popular - they are known as Marché aux Puces or La Brocante (secondhand goods). They tend to occur once a month at selected locations, usually on a Sunday.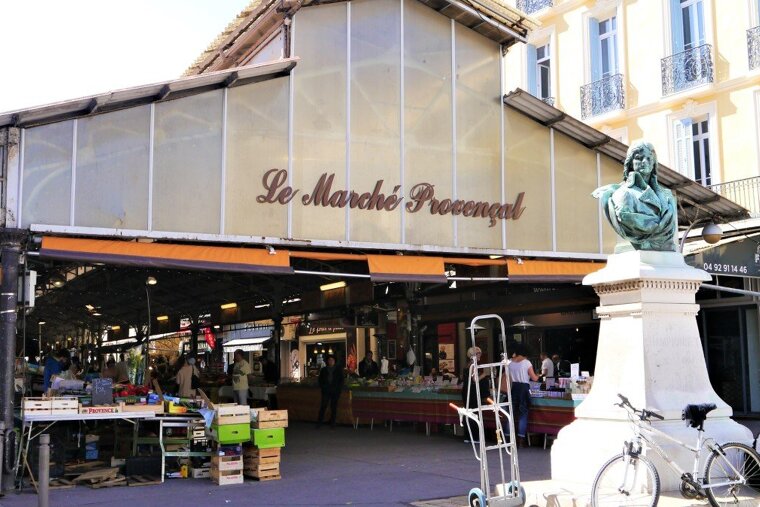 Where & when
Popular markets in Antibes

Marché Provençal

This covered market takes place daily in Cours Masséna. Offering a wonderful and diverse range of local produce, including spices, cheese, flowers and fruit, it's a wonderful place to wander around or to sit at one of the many cafés and watch the world go by.

Open daily: 06:00 - 13:00 (except Mondays during winter).

Foire (clothing market)

A haven for those who love flea market style shopping. Shoes, jewellery and bags are also on sale, as well as various household goods. Even if you're not looking for something specific this market is worth a wander round as you never know when you might find that amazing item at a bargain price!

Place Admiral Barnaud, Old Town: Tuesday and Saturday
Lacan Car Park (post office car park in the Old Town): Thursday
Place Jean Aude (La Fontanne): Wednesday
Pont Dulys (Juan-les-Pins): Friday

Open: 07:00 - 13:00.

Brocante (second hand)

Similar market which also takes place in various locations - vintage and second-hand clothes, shoes, bags and various random items. If you like to rummage then this is the market for you...plus you can grab a coffee and do a good bit of people watching!

Open Thursday and Saturday: 07:00 - 13:00.

Artisan (crafts)

This weekly market displays and sells a selection from local and regional producers - painters, sculptors, ceramicists and other talented artists showcase their work.

Summer (mid June - September): Daily except Monday in the covered market in Cours Massena. Open: 15:00 - midnight.

Rest of the Year (October to mid June): Friday, Saturday and Sunday from 15:00.

La Grande Braderie

The Juan-les-Pins braderie is a market of a completely different style. The streets become a sales market, with more than 100 shops from all around town bringing their end-of-summer bargains out.

It takes place once a year, normally in October, and is the perfect place to bag a bargain.

Check our Events Calendar to find more markets in Antibes.