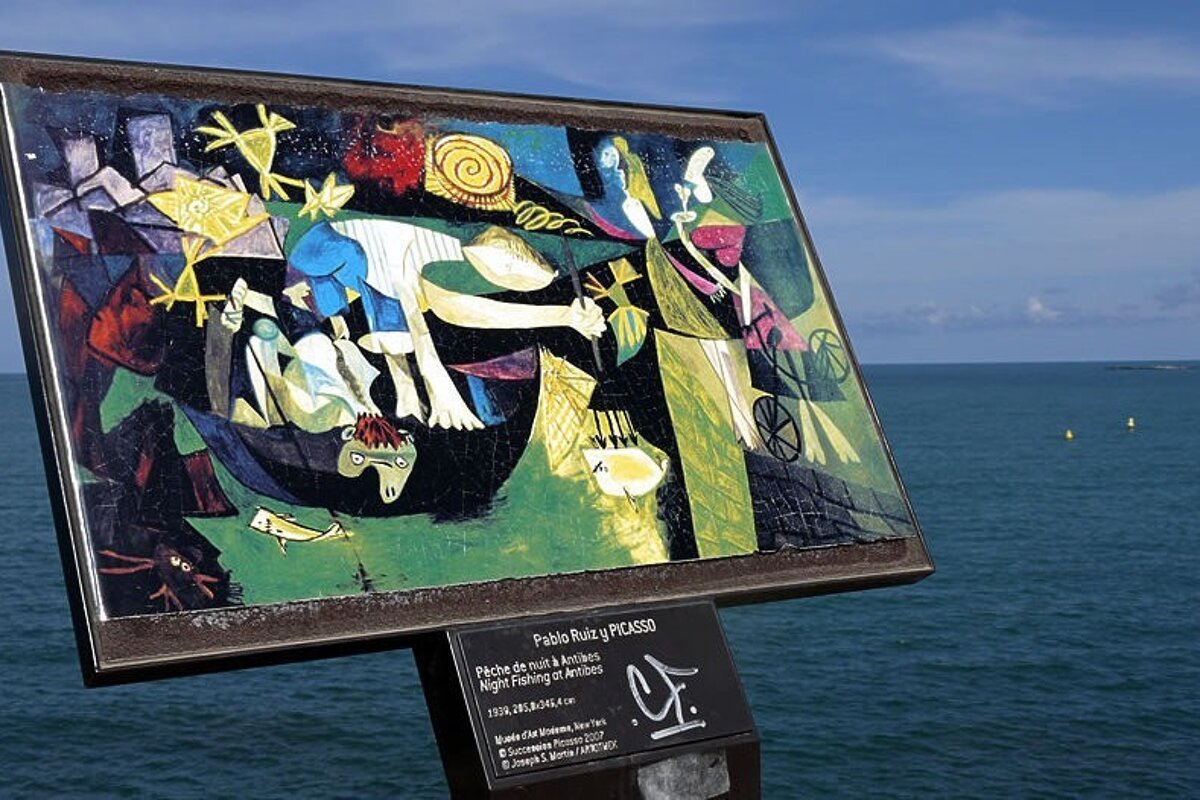 Art in Antibes
Discover the top Antibes art and design
With plenty of museums and galleries to visit the small town of Antibes has a rich history in classical art, with its Roman heritage, as well as contemporary painting, with artists such as Picasso and Yves Klein.
Glassware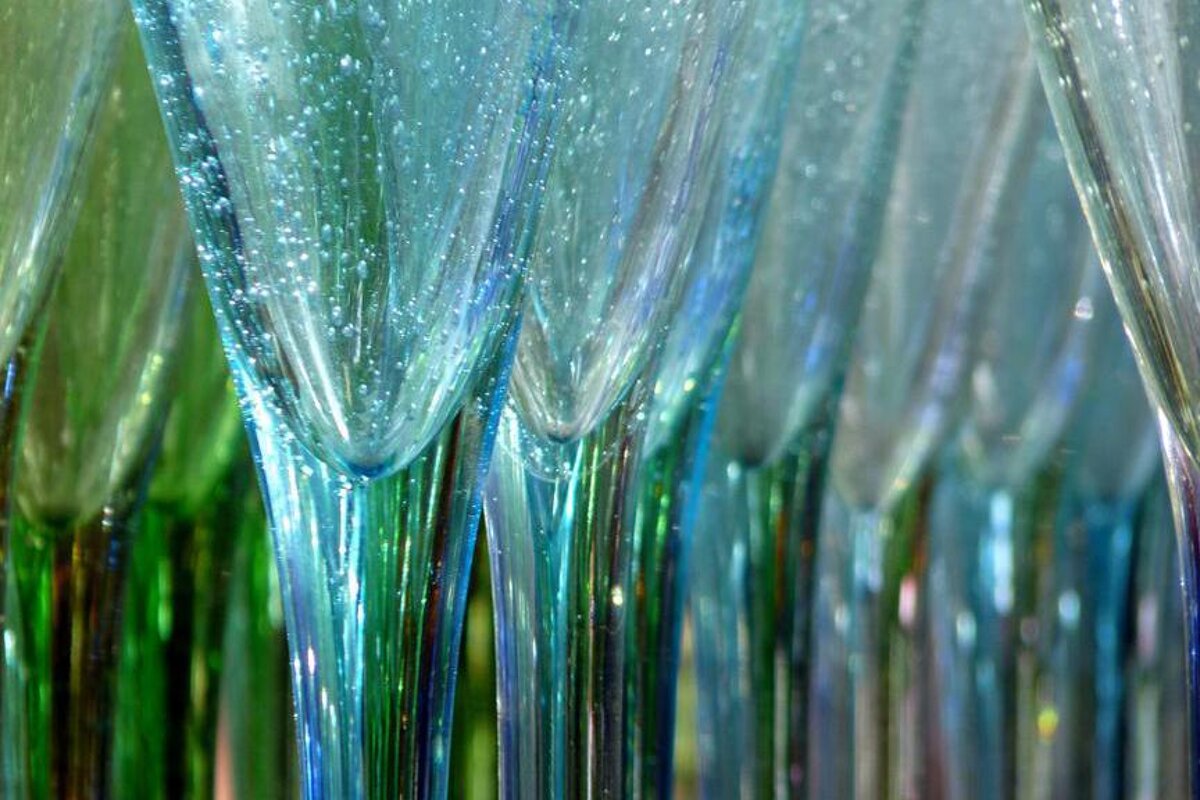 The town of Biot is a haven for those who love blown glass! In particular the Biot Glass factory, Verrerie, is a popular place to visit. Created in 1956 is has developed its own style of 'bubble glass' which its continues to re-invent in innovative and contemporary ways!
Painting & drawing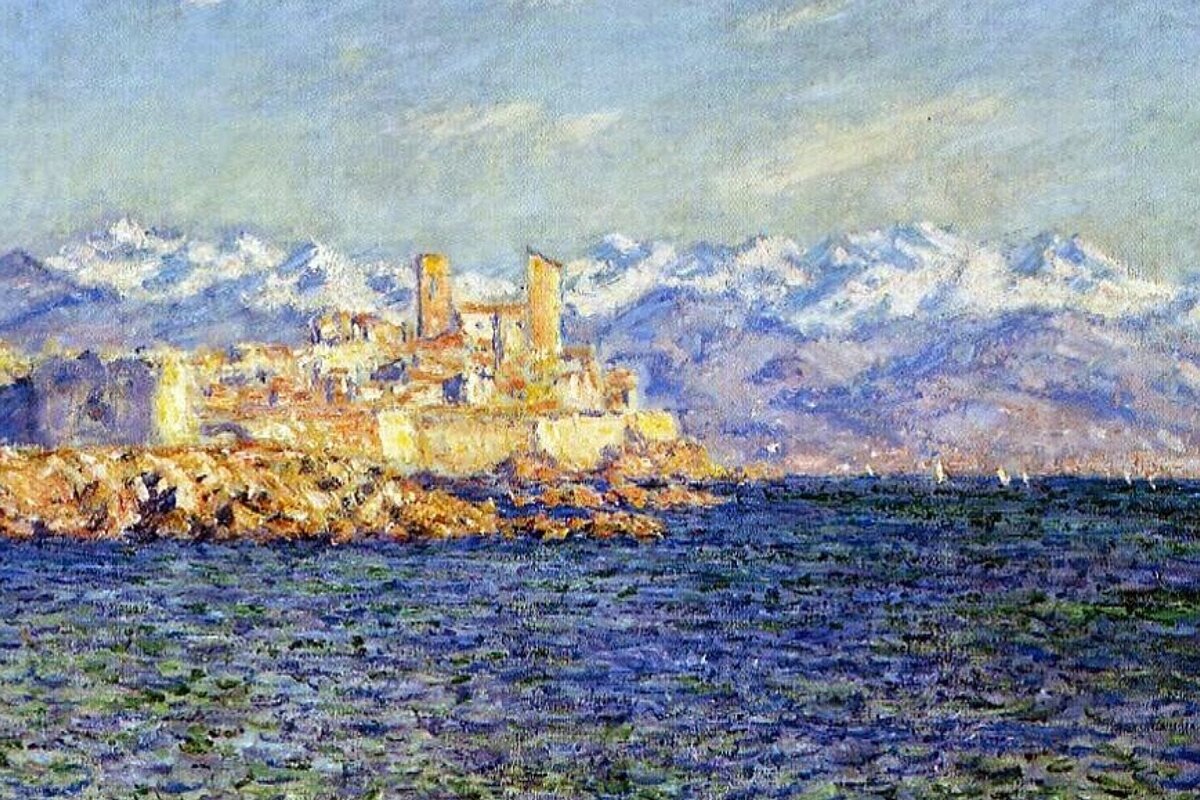 Perhaps the best know of the artists who lived on the French Riviera is Pablo Picasso. He lived in the neighbouring town of Vallauris from 1948 until his death in 1955. The area is well know for inspiring him and his contemporaries such as Yves Klein, Marc Chagall and Henri Matisse. Of course the Musee Picasso is also situated in Antibes.
Renoir was also a resident of the French Riviera and in fact died in the neighbouring town of Cagnes sur Mer in 1919. You will find many exhibition in Antibes and the surrounding areas that concentrate on these great names, as well as up and coming local contemporary artists.
Pottery & ceramics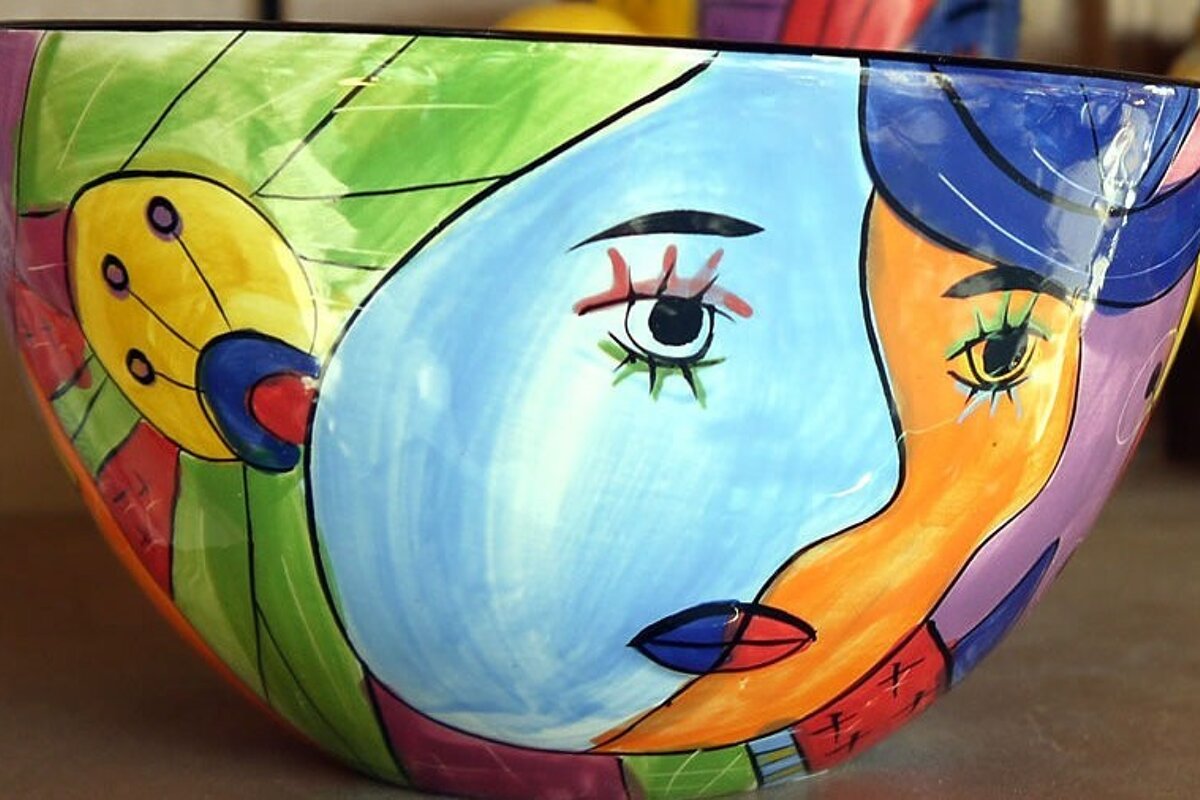 Pottery has been made in the area since ancient times. Growing in popularity as a pottery centre in the late 19th century, many companies have flourished there , amongst them Massier and Foucard-Jourdan.
"Modern Vallauris is lead-glazed earthenware, often highly coloured; the Mediterranean location sometimes showing its influence. Domestic tableware and cooking pots feature prominently."
In fact Vallauris actually houses a Ceramics Museum as well as hosting the International Ceramic Biennial of Vallauris. Its popularity was no doubt cemented by the fact that Picasso himself came here to learn about ceramics from the renowned Madura family.