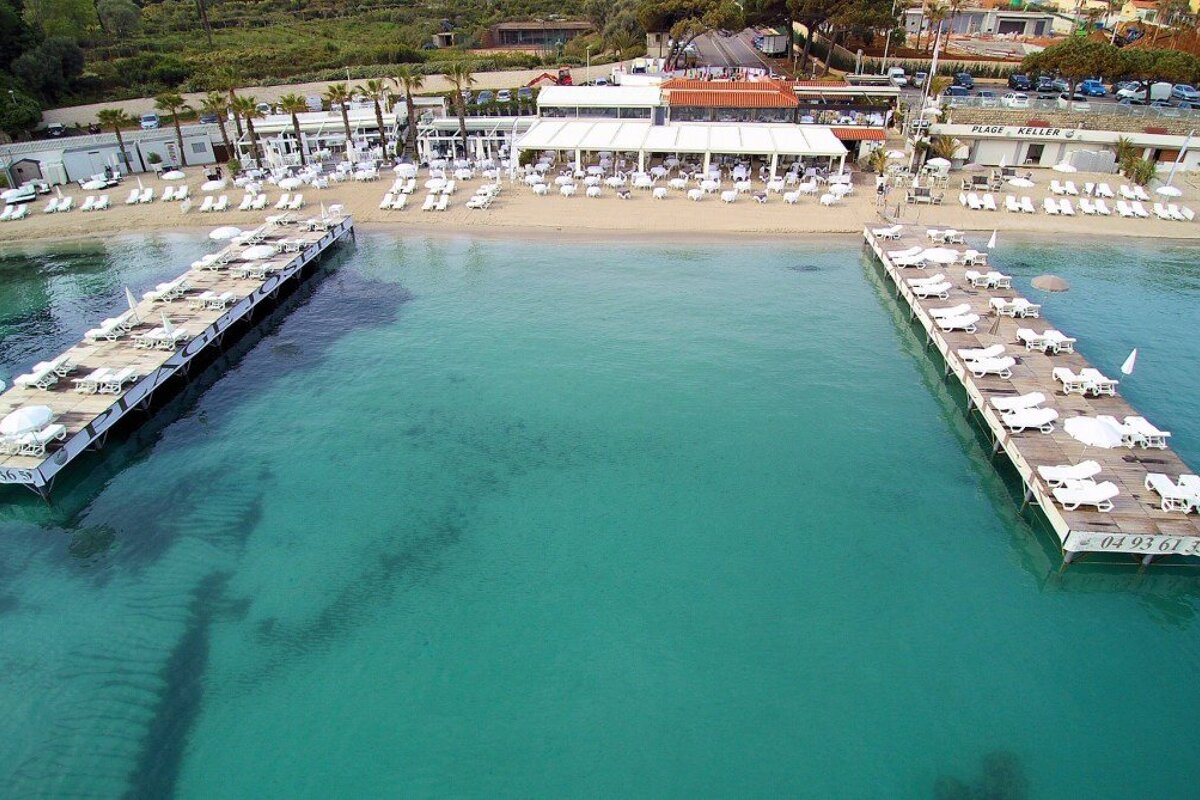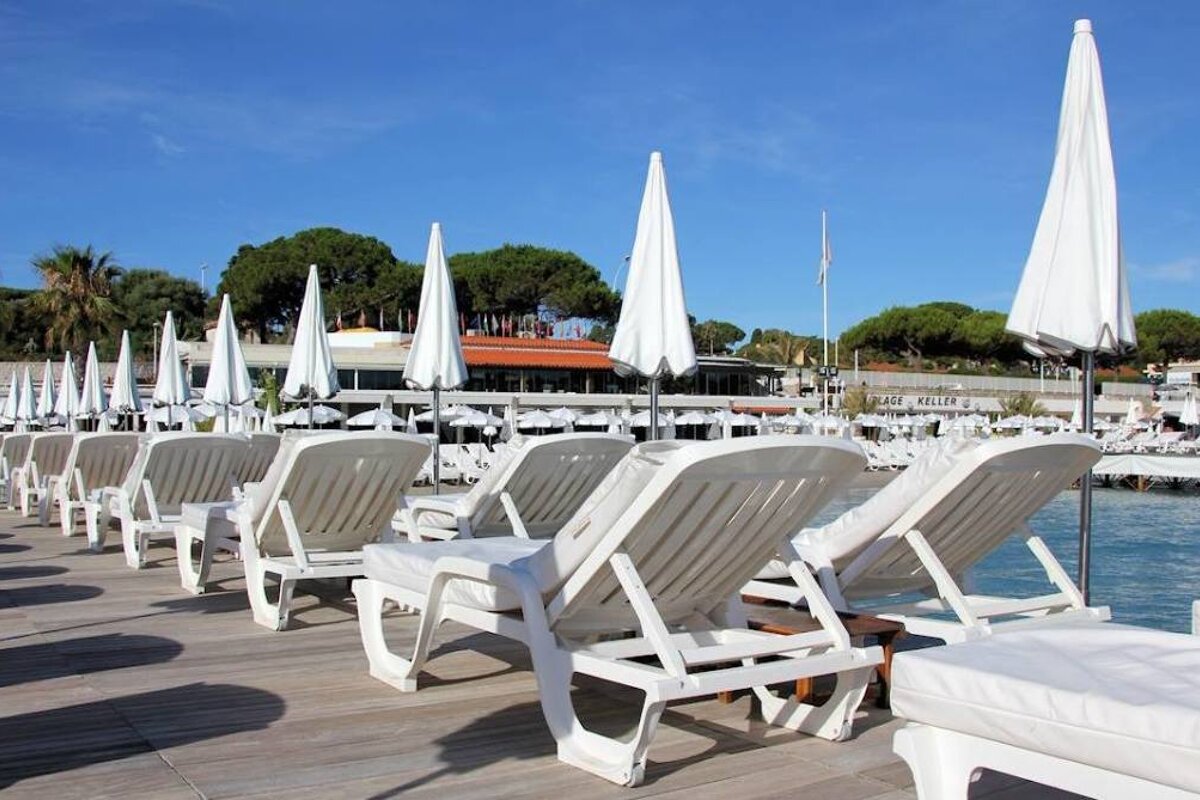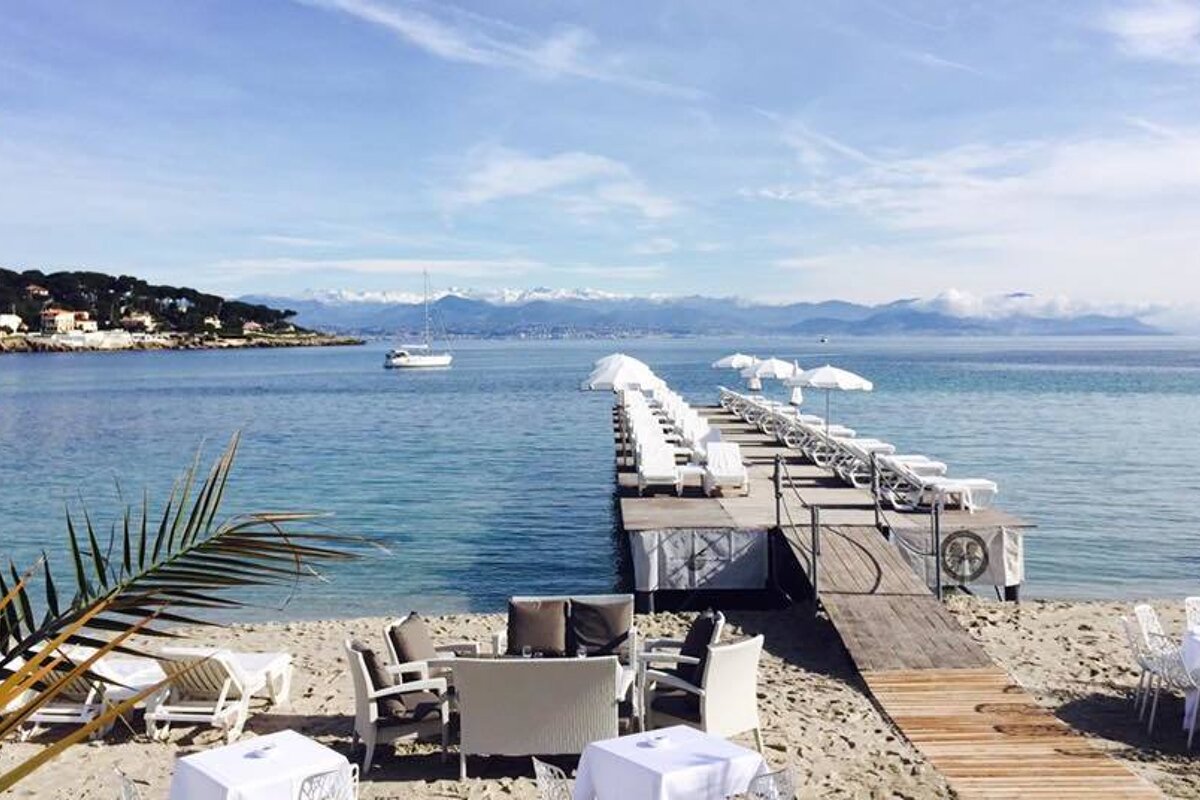 Plage Keller Beach Club, Cap d'Antibes
Popular beach club situated on the Cap d'Antibes peninsula
White sandy beach, pontoons, terrace and delicious food at this relaxed and friendly beach club. A great place to spend a day by the sea.
As you arrive on the terrace you cannot help but notice the spectacular scenery and beauty of the Mediterranean sea. The beach is sheltered from the wind and its views of the snow-tipped Alps across the bay are phenomenal. It has white sand in front of a turquoise blue sea.
The restaurant area is open all year whilst the beach has sun loungers and deck chairs laid out during the spring and summer months. Beach season starts in mid-March.
The Restaurant
"Le Cesar" is perched above the sand and is the perfect restaurant for people who appreciate gourmet food. A place of charm and romance, and ideal location for the creations of head chef Olivier Condat. Dishes made with good, fresh products, plus good service and a life time of experience.
Visitor comments
"Spent the day at Keller plage on Sunday, one of our regulars, everything was perfect we had a couple of beds on the beach and then had lunch in the restaurant we shared a Barotta and Padron peppers, then large prawns and a fish bruchette with monkfish salmon scallops. It was all delicious. Followed by carpaccio of pineapple and a half a bottle of rosé been back to the beds for a sleep what a beautiful day." - Trip Advisor
"It is always a delight to eat here. I have been eating here for many years and never had a bad meal. The restaurant has amazing views across the Cap d'Antibes. The food is expensive but the quality is excellent. The serve fairly simple food but cooked very well." - Trip Advisor
"We enjoyed a lovely dinner here, overlooking the sea, watching the sunset, and then sitting under the stars. The service was attentive, accommodating and smiling. The ambiance managed to be casual yet elegant, and romantic yet family-friendly, all at once. The food was excellent." - Trip Advisor
Contact
Address
Restaurant Le Cesar, Plage Keller, Chemin de la Garoupe
Location
Cap d'Antibes, Antibes