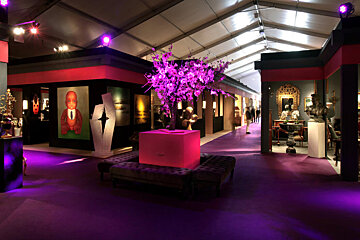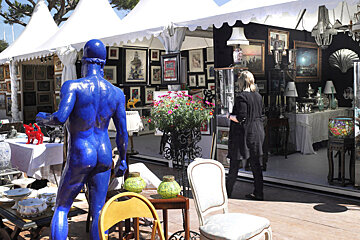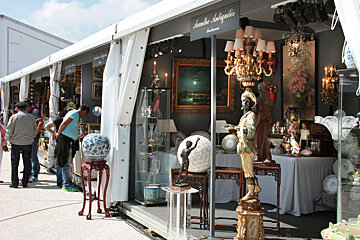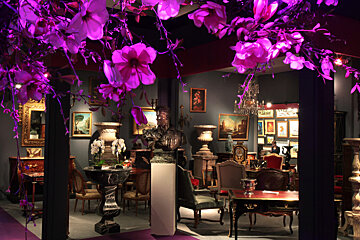 Antibes Art Fair - Antiques and Modern Art
International art fair hosted by Antibes
Just before the start of the summer season, France's largest antiques and arts fair takes place in Antibes.
Held in Pré-aux-Pêcheurs, the event takes place in an area covering 6,000m². Antiques collectors, sellers, buyers and enthusiasts come from all over Europe for this annual fair.
As one of the largest and most prestigious French antique fairs, it is also a major meeting point in the sector for collectors and artists in Europe. Both the quality of the works and visitor attendance are high which adds to the atmosphere of this special event. Alongside the antiques and flea market, you will also find furniture and art objects of the twentieth century, a major area of focus of the Salon d'Antibes. Most of these dealers, antique dealers and gallery owners are also international benchmarks in their fields of activity.

Each year in the spring, nearly 25,000 visitors, enthusiasts and collectors of antiques, antique jewellery, furniture, objects of art of the twentieth century and paintings by the great masters of modern art, will meet up here on the port of Antibes.
Location