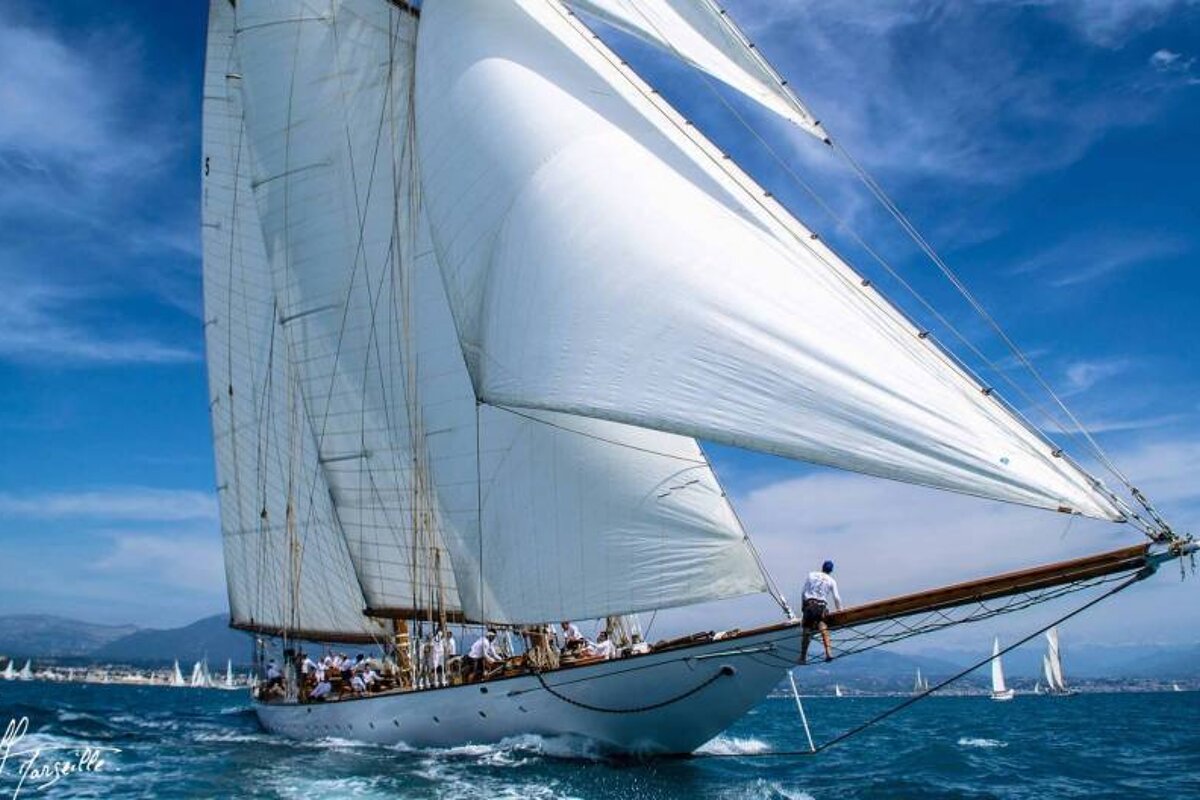 Les Voiles d'Antibes
The first yachting event of the season with races and celebrations
Les Voiles d'Antibes celebrates sailing, marking the opening of the Mediterranean circuit for traditional yachts.
The main event is the Trophee Panerai but there are a range of events for all sorts of yachts - vintage yachts, classic yachts, metric classes, and the twelves.
Along with the sailing action are the usual exhibitions, cocktail evenings and music concerts.
What to see
Open to the public free of charge, you'll find plenty going on in Antibes in and around the Port, where the crews relax and party every evening.
History
Since 1996, Les Voiles d'Antibes has brought together adventure and luxury, welcoming a selection of the most beautiful vintage yachts (built before 1950), classic yachts (built before 1976) and the Spirit of Tradition Yachts (as well as the Tofinou 9.5). Created in 1995 by Frank Covat, professional skipper, and Thierry Piel and Maurice Carette, merchants from the port of Antibes. They noted that Antibes had not yet had a major public event around sailing, and so the idea was to create an event to celebrate yachting and sailors in Antibes.
The first edition had 15 registered yachts, and over the years attracted more and more yachts and visitors. In 2003, Les Voiles d'Antibes joined the Prada Challenge for Classic Yachts, which in 2005 became the Panerai Classic Yacht Challenge. In 2007, Les Voiles d'Antibes decided to exclusively welcome yachts rated by the International Mediterranean Committee (CIM). These yachts, made entirely of wood or metal, are divided into three categories: vintage, classic, and spirit of tradition.
Participants
A chance to see such mythical boats as Moonbeam of Fife, Hallowe'en, Stormy Weather, Oiseau de Feu, Moonbeam IV, Cambria or Tuiga and Lulu, which have long been present at all of the regattas.
Location