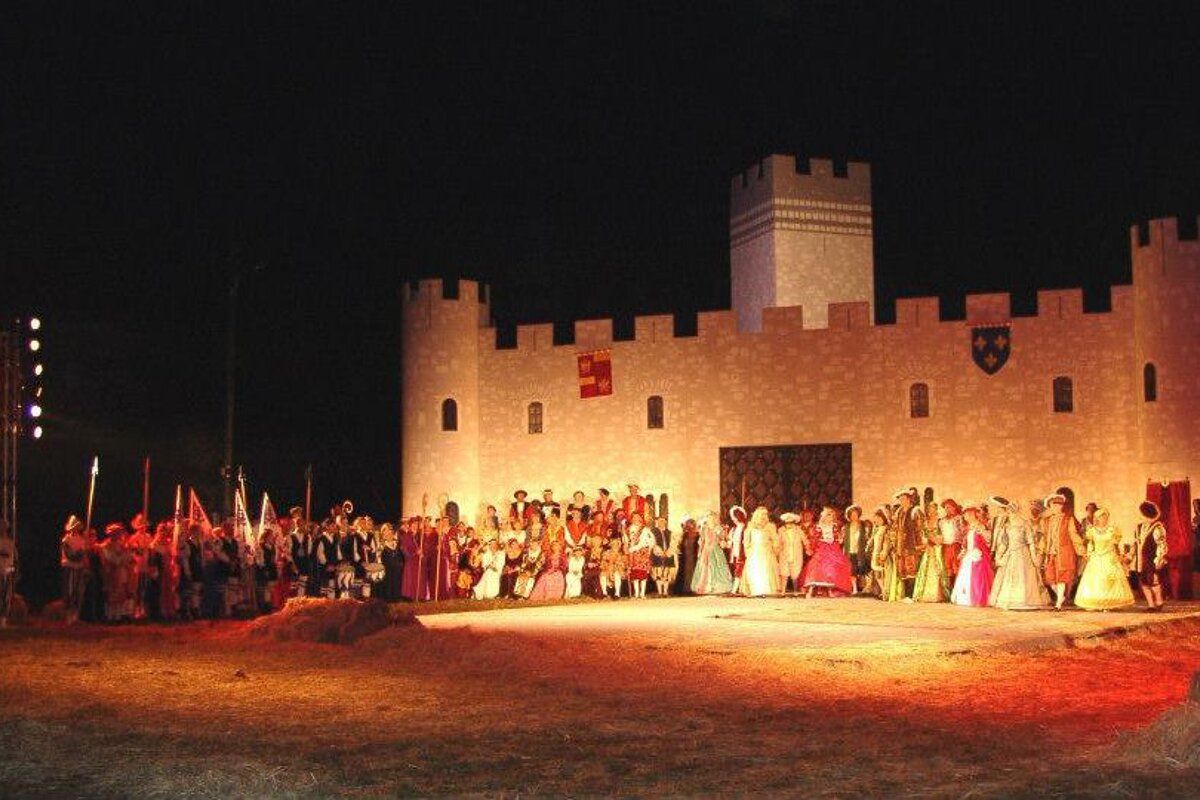 © Villeneuve-Loubet fête la Renaissance
Renaissance Evenings, Villeneuve Loubet
This event takes place over two days and celebrates the Renaissance
A true and thorough historical reconstruction from the Castle of Villeneuve-Loubet into the streets of the village, all orchestrated by the leaders of the association "François Premiere in Villeneuve Loubet".
Celebrating the renaissance with all things French...cuisine, costume, music, dance, theatre, battles, armoury, agriculture, crafts and much much more.
The historical reconstruction depicts the arrival of François I in 1538 and offers royal processions, a big stage show and a renaissance market at this biennial event.
Watch this
Contact
Address
Chateau de Villeneuve-Loubet
Location
Villeneuve Loubet, Antibes