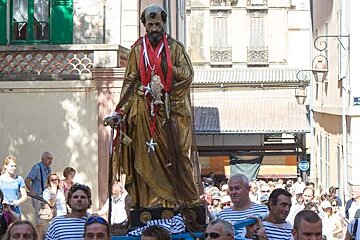 Fete de la Saint Pierre, Antibes
Celebrating their patron saint with festivities
Festivities at the Bastion St Jaume and in the streets of the old town of Juan-les-Pins to celebrate Saint Pierre (St Peter) - patron saint of Antibes and of fishermen.
Many activities will be based around the sea. With an introduction to sea fishing, diving baptisms, regattas, fishing competitions, a nautical parade with lanterns and of course the procession of Saint Pierre.
See the website for full programme details.
Location