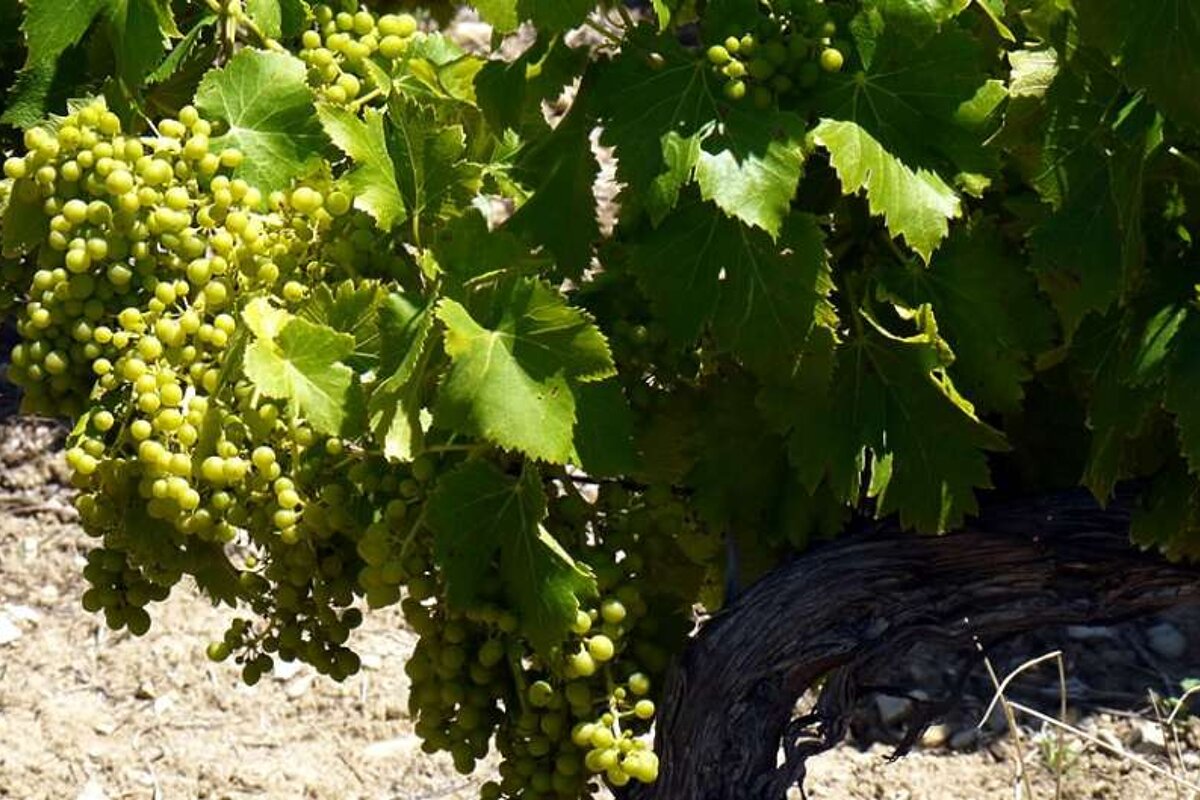 Coteaux d'Aix en Provence
Vineyards from Aix to St Remy
This is the ancient seat of wine making in Provence. It covers the area around Aix, stretching from Durance in the east, to St Remy de Provence in the west, plus the area around the Etang de Berre.
The rich clay soils, combined with the cooling Mistral and many hours of sunshine produce over 24 million bottles each year, of which around 80% is rose. The rose's tend to be dry and elegant, the (few) whites are refreshing and delicate, and the reds rich and full bodied, suitable for drinking whilst young and for ageing.
Regional wines
The red wines (and roses) are made by blending various amounts of Grenache, Syrah, Mourvedre, Counoise and Cinsaut grapes. The AOP also permits up to 30% of Cabernet Sauvignon and Carignan. The red wine tends to be a bright ruby red in colour, with primary notes of black fruits. The wine tends to be low in tannins but still well balanced.
The rose is, as you may expect, the most famous, and for good reason. Salmon pink in colour with notes of red fruits, peach and pear, they are delicate and best drunk young.
The white wine tends to be mainly the Rolle grape (also known as Vermentino). This is blended with at least 30% of Clairette, Grenache Blanc, Sauvignon Blanc and Ugni Blanc. You can expect to find pale gold white wines here with delicate citrus notes.
Notable vineyards
All the vineyards listed have award winning wines and speak English.
Chateau l'Evesque offers gastronomic lunches as well as guided tours and tastings. You can find this vineyard about 10km to the north of Aix en Provence.
Chateau La Coste is more than a vineyard, where art and architecture blend with the domaine to create a unique landscape. There is a wine shop, cafe, tours and tastings to be enjoyed. It is situated about 20 minutes drive north of Aix en Provence.
Chateau Beaulieu has the distinction of being situated in an (extremely!) old volcano crater. They offer wine tastings and tours of the vineyards. The domain is also situated to the north of Aix.
Chateau de Calavon, to the north east of Aix, has a wine shop and offers free tastings for individuals. Cellar tours are available during the summer.
Le Quatre Tours has vineyards stretching from Venelles to Puy Ste Reparade. They offer a wine shop, tastings, a delicatessen and a gift boutique.
A highly recommended vineyard close to Rians is Chateau Vignelaure. They offer winery tours and tastings, and lunch if you so desire.
Chateau Calissanne has a shop where you can try estate wines plus their own olive oil. You can also stock up on Provencal items such as tablewares and local produce.
Chateau Barbebelle is a charming vineyard 16km north west of Aix. Best known for it's rose wine, it offers wine tastings daily, and tours by appointment.
Domaine Tour Campanets has been recently taken over and is being redeveloped as an organic vineyard. The new owner, Emmanuelle Baude, wants technology to serve nature, not the other way round. Stop off to try some of her rose, and take a walk through the vineyard trail.
All these vineyards are open throughout the year and tend to be closed on Sundays and public holidays. It is always best to contact the vineyard before your visit to make sure they can accommodate you, particularly if you would like to take a tour. Groups are catered for by appointment.
Location