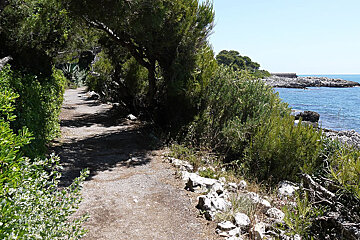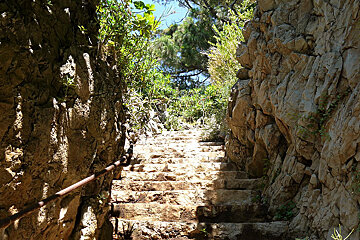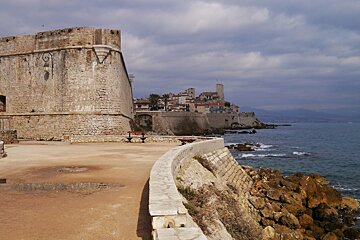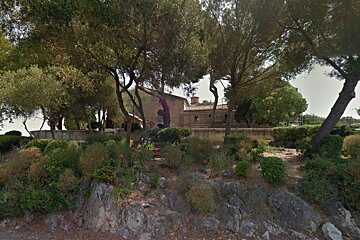 Charming coastal walks in Antibes
Walking on water - exploring the stunning coastline around the area of Antibes
It's not called the Côte d'Azur for nothing; this glimmering blue coastline is one of the Mediterranean's prized gems tourism-wise and for its authentic, raw beauty. Let us take you on a walking tour of some of the best and most beautiful coastal paths, both the glamourous and the natural.
Around the Cap d'Antibes in 80 minutes
Its address book includes the names of Russian billionaires and oligarchs, European royalty, and Hollywood celebrities; high society events, luxurious homes, and sprawling estates are all part of the make-up of the modern day Cap d'Antibes. But it doesn't take much to turn the clock back and re-discover the pure and natural history of this picturesque presqu'île so look past the vanity, glamour and classic cars, and you'll see a whole new side to the beautiful Cap d'Antibes.
From the private beach just off Boulevard de la Garoupe, the coastal pathway peels off to the right and winds around coastline before opening up onto a small bit of headland. From there, the walk is pretty tight and a decent pair of shoes are definitely advised.
Cut into the rock is a narrow path, with small staircases and plateaux as you travel along. The views truly are exceptional and it is easy to see why this part of the Mediterranean continues to be such a draw for tourists of all budgets with steer drops into glass-like water, rocky outcrops, the scent of salt on the air and silence all around apart from the waves.
The 'Tour de Cap' can be taken as fast or as slow as you like; the signs suggest takes between one and two hours to complete. We'd recommend getting the Ligne 2 Eden Roc bus from Antibes town centre or driving in if you can as the walk to get to Plage de la Garoupe alone can take up to an hour.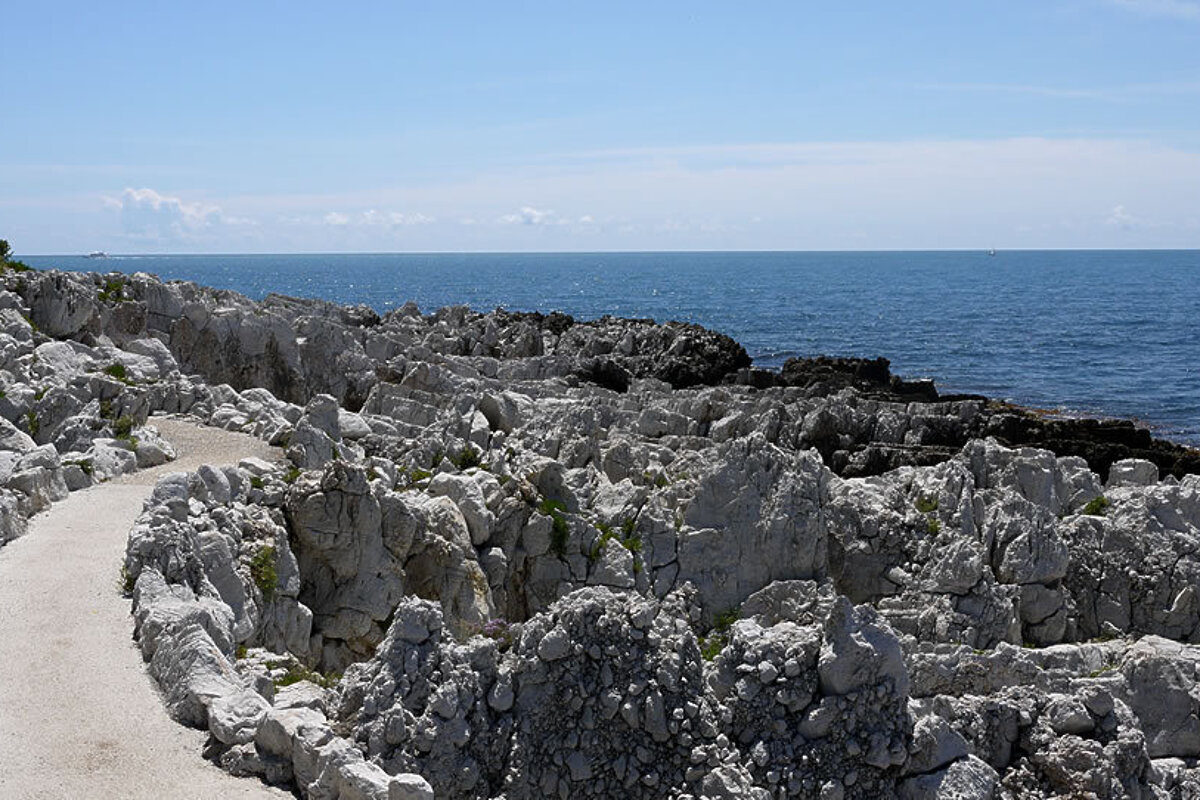 ---
Views from above at Antibes' lighthouse
Le Phare de la Garoupe (or lighthouse) rises high and proud above Cap d'Antibes, but despite its domineering position on the skyline, this powerful lighthouse is often overlooked and lost to tourists among Antibes' many other attractions.
First built in the 1830s, Le Phare de la Garoupe was almost completely destroyed in WWII. It was later reconstructed in the mid-20th century and remains one of the Mediterranean's strongest lighthouses with a range of 60 kilometres for naval vessels and up to 100 kilometres for aviation. At an altitude of over 100 metres above sea level, the lighthouse and the plateau beneath offer incredible panoramic views of Antibes itself and far beyond to the eastern edge of the French Riviera. To the west you can see the Baie de Cannes and its famous (and illusive) Iles de Lérins.
The lighthouse sits atop a dense forest of native trees and bush, and is accessible by both road and footpaths from the sandy Plage Salis at the western end of central Antibes' shoreline. At most it is 30 minute climb from the beach and we'd definitely recommend taking the scenic route through the trees instead of the road, but there is adequate parking at the summit if you prefer to travel by car rather than on foot.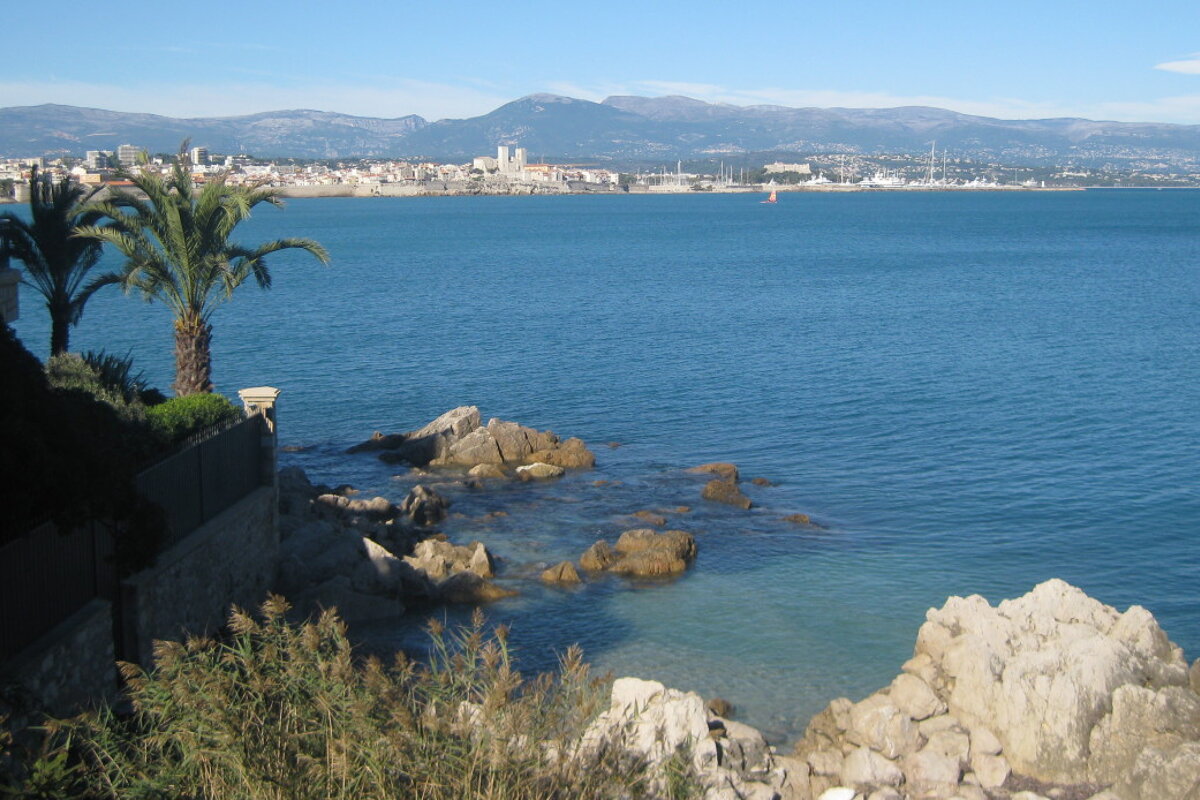 ---
Explore the honeycomb streets of Vieux Antibes
If you are only in Antibes for the day, the best way to get a feel for this authentic, former fishing village is to wander the honeycomb streets of the old town and take a slow walk along its impressive ramparts.
From the port area, which has arguably become one of the super yachting industry's biggest destinations, pass beneath the ancient stone archways on to Boulevard d'Aguillon for your first taste of old Antibes. Less than a minute's walk away is the humming covered market - le marché Provençal on Cours Masséna (open Tuesday to Sunday from early morning until midday for fresh fruit, vegetables, dairy products, seafood and butchery stalls as well as quintessential south of France produce like honey, lavender, olives and spices). Other attractions in the nearby locale include the beautiful Cathédrale Immaculée Conception cathedral and the Picasso Museum.
Head towards the ramparts and you will soon come across the small, but interesting Musée d'Archéologie (Antibes' archeological museum), which is filled with treasures dating back thousands of years. Sadly there is not much information provided in English, but those with an eye for history will enjoy soaking up glimpses of Antibes' former lives from the classic eras. The museum itself is housed in the 17th century fortress Bastion St Andre and is home to countless artefacts, sculptures and amphorae found in the harbour and in land-based digs.
Old Antibes is dense labyrinth of streets and 'petites rues', all lined with bustling shops, bars and restaurants. There is plenty to explore and its charm will certainly keep you busy for a whole day, but once the touring is done, you can unwind in any of the town's popular squares such as Place Nationale or Place Charles de Gaulles with a coffee or rosé in hand!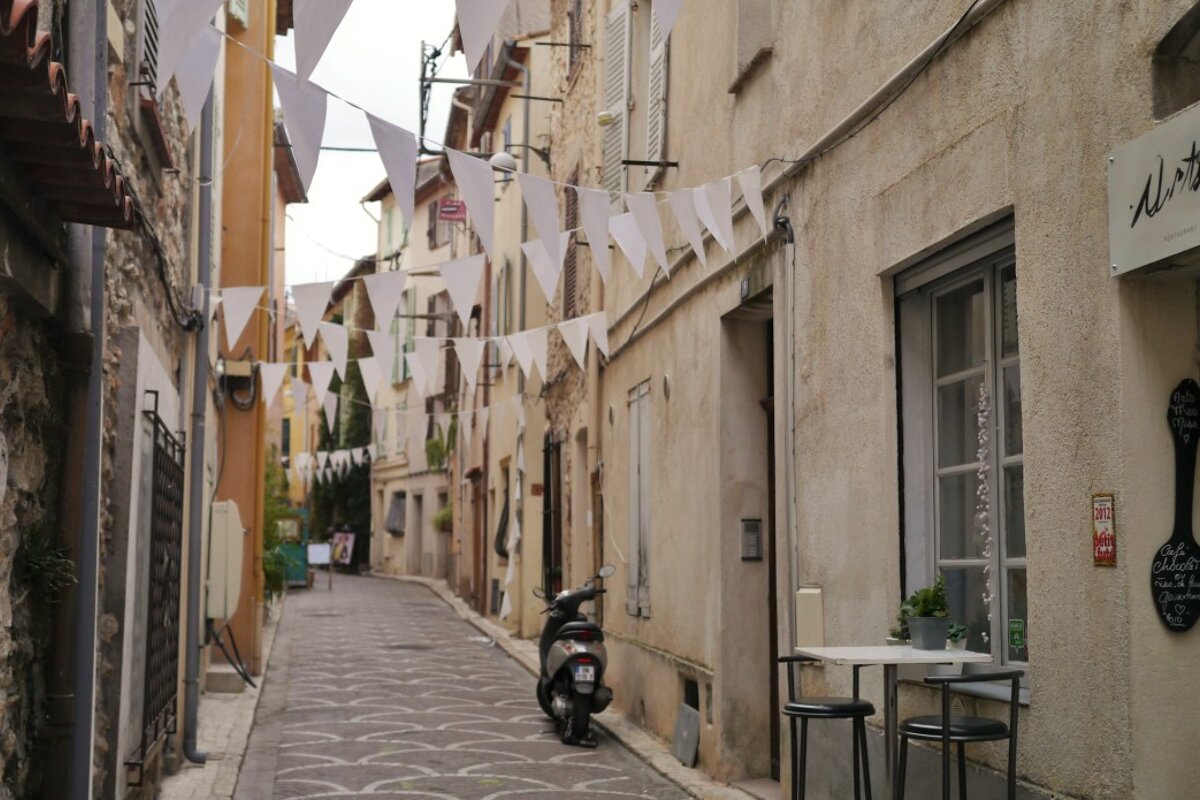 ---
Regardless of whether you prefer a coastal path, a hilltop hike or a city stroll, there is plenty of walking to be done in and around the wonderful city and beautiful coastline of Antibes. Make sure you check out our Hiking & Walking Guide before you go, and have a look at some of our favourite routes in the area.