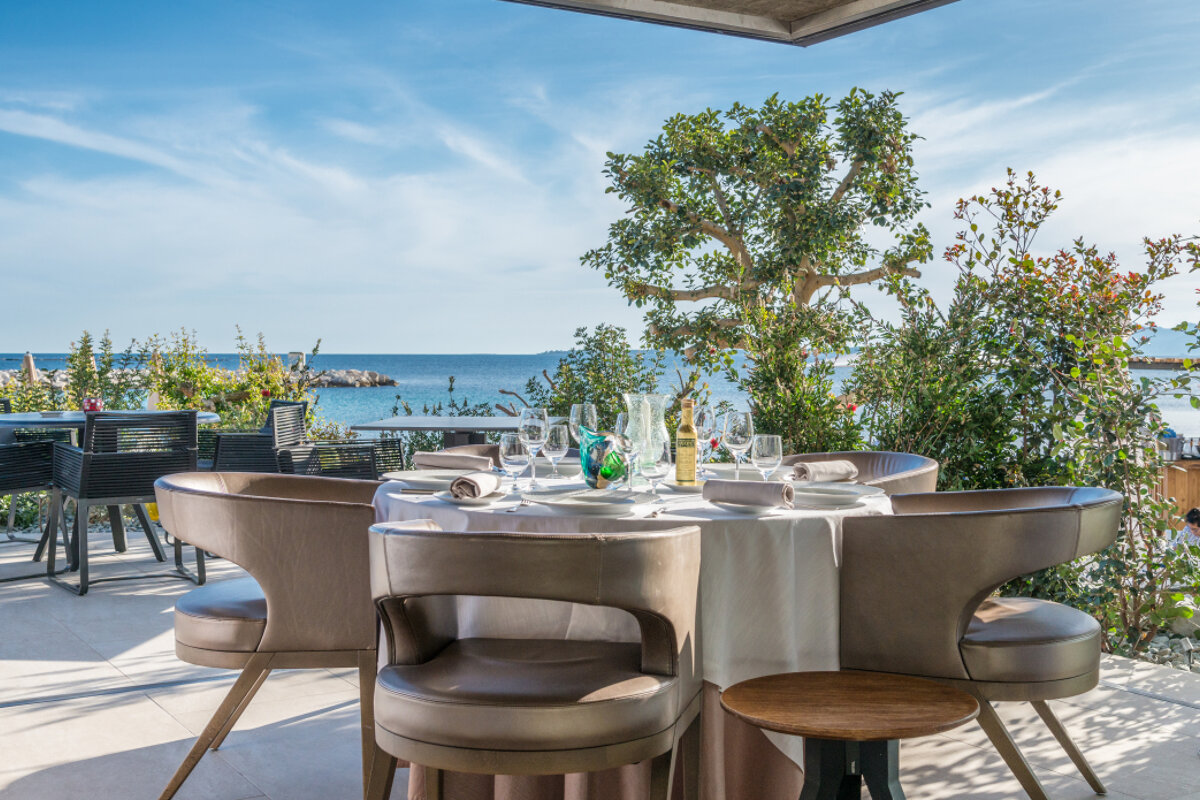 © Cap d'Antibes Beach Hotel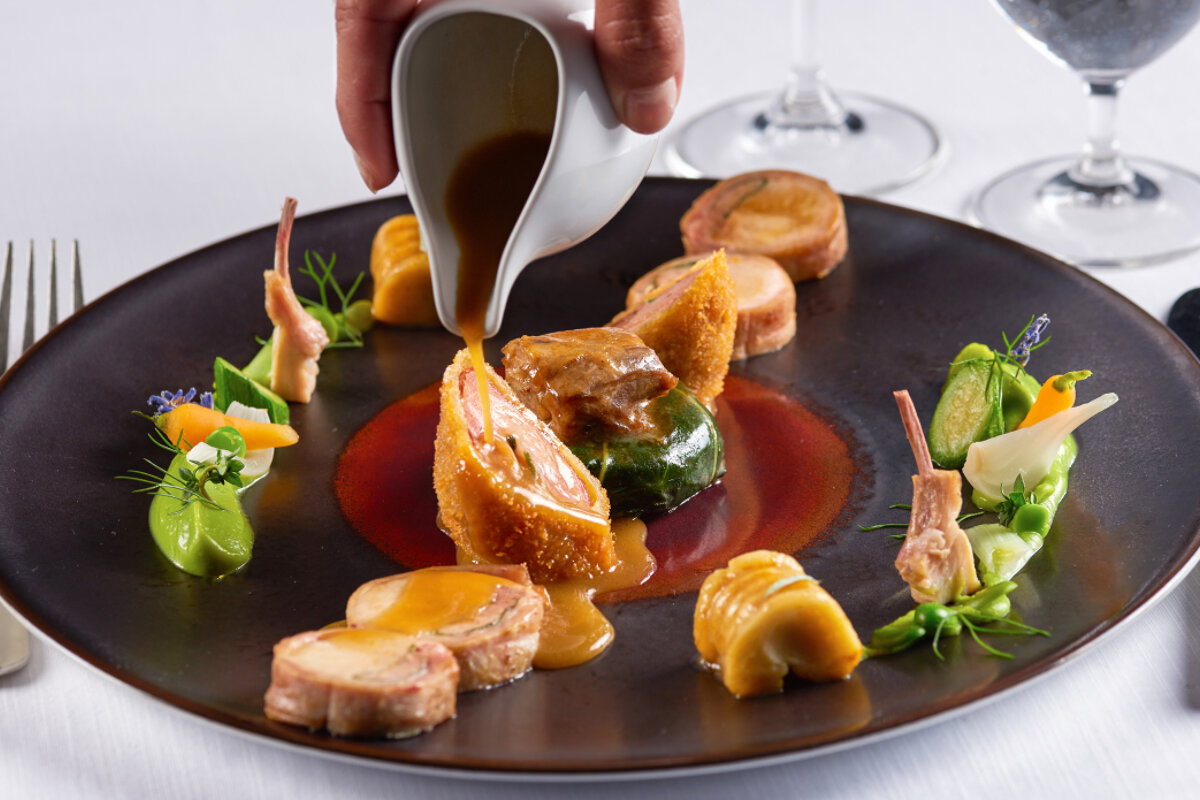 © Cap d'Antibes Beach Hotel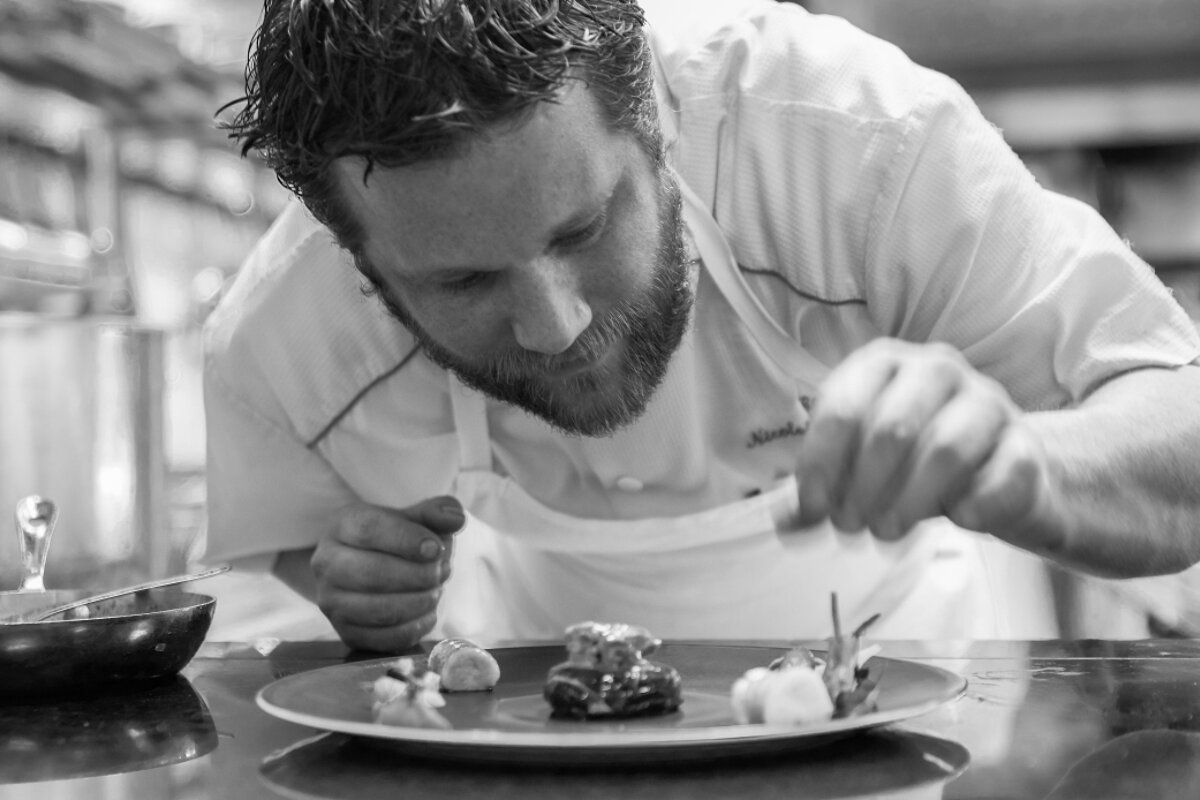 © Cap d'Antibes Beach Hotel
© Cap d'Antibes Beach Hotel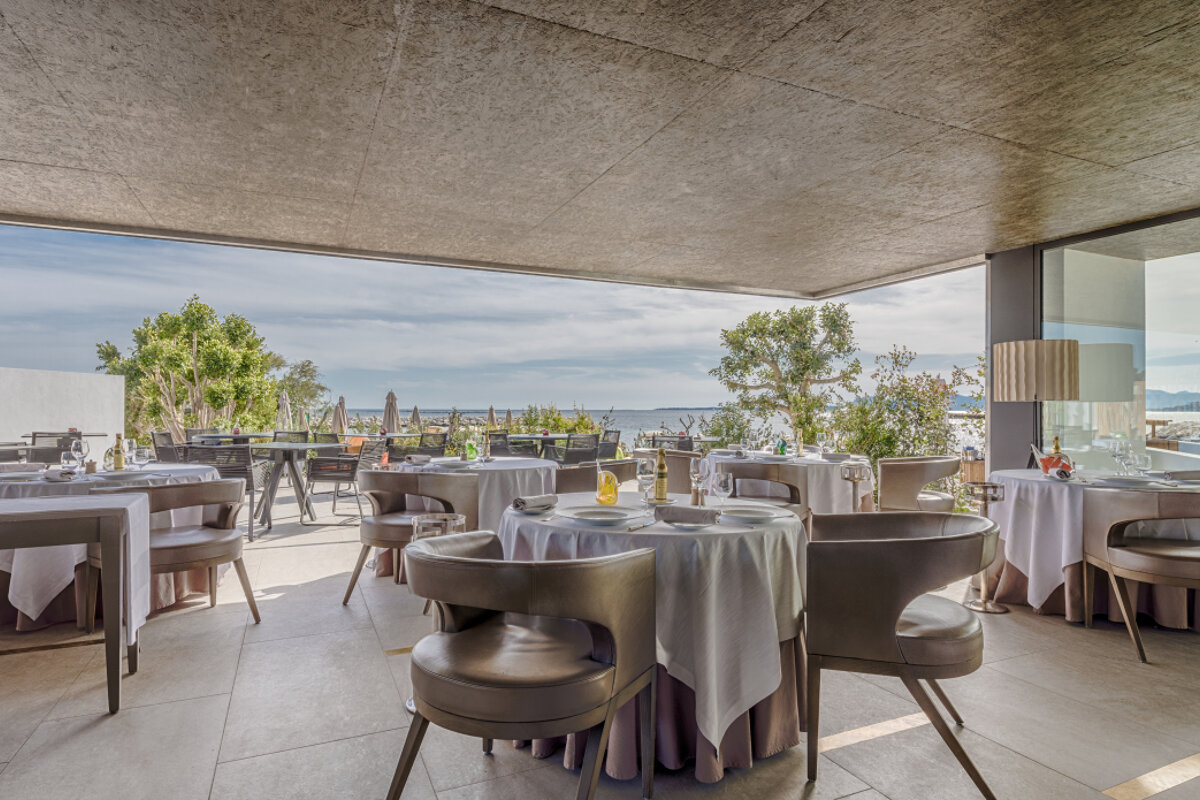 © Cap d'Antibes Beach Hotel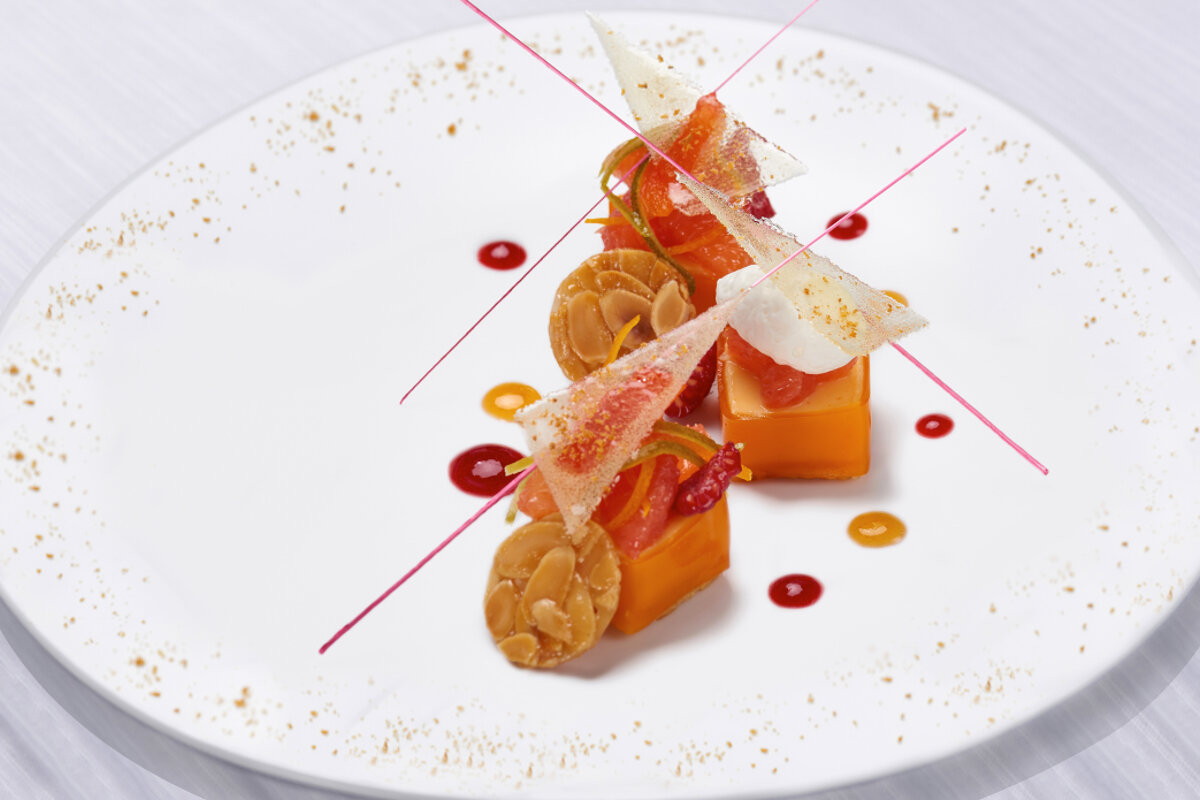 © Cap d'Antibes Beach Hotel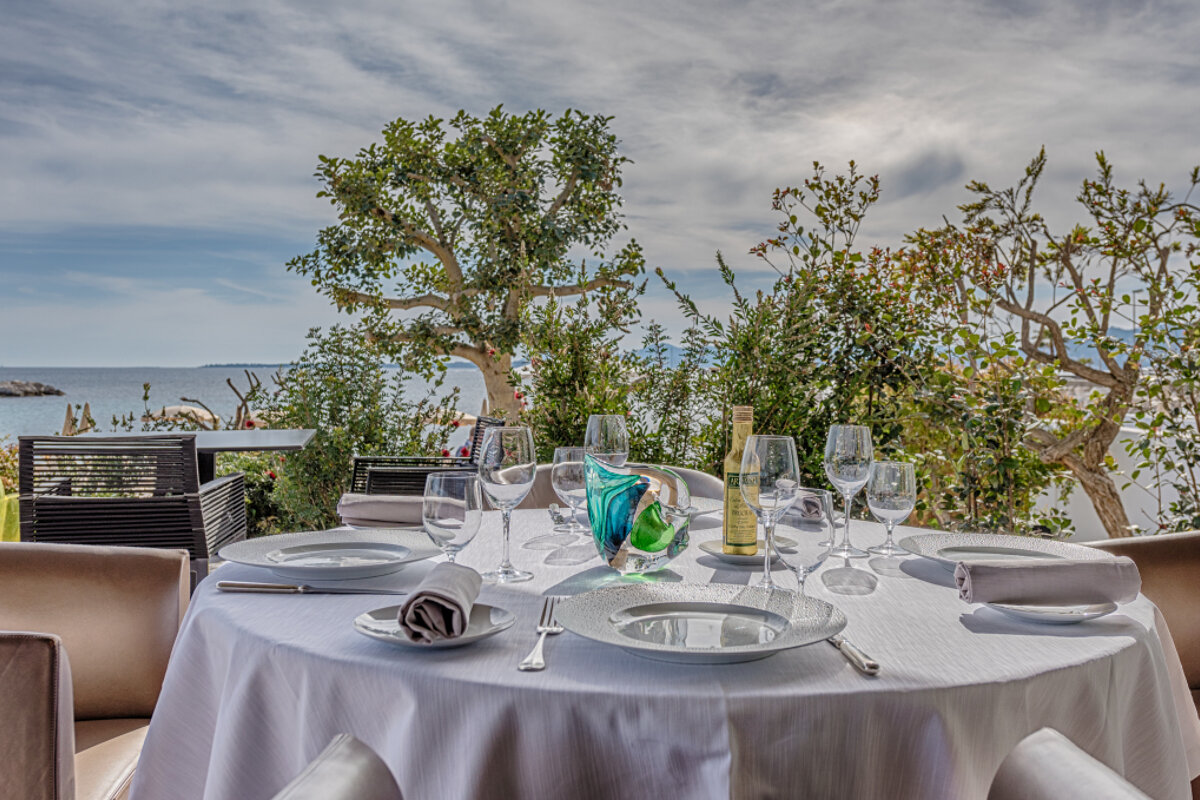 © Cap d'Antibes Beach Hotel
Les Pecheurs Gourmet Restaurant, Juan Les Pins
One Michelin star gourmet restaurant within the Cap d'Antibes Beach Hotel
Enjoy a culinary experience at this fine dining restaurant, Les Pêcheurs. It offers a creative cuisine that deftly blends flavours and fragrances from throughout the French Riviera.
Born in Nice, the new Chef Nicolas Rondelli surfs with real virtuosity between the French gastronomic tradition and a highly authentic Mediterranean repertoire. He also enjoys treating his guests to a little escapism by concocting dishes with a touch of exotism. A former pupil of Alain LLorca and Francis Chauveau, Nicolas Rondelli succeeds in enhancing the richness of fresh local products with a devouring passion.
The menu has a select number of dishes in each section (starters, meat and seafood mains and desserts) which change with the seasons. The restaurant offers a 6 course tasting menu for €125. Prices are not cheap but certainly reflect the quality of the food.
The restaurant is open for lunch from the beginning of April until mid October and for evening meals June to mid-September.
For further details and booking, contact the restaurant directly using the enquiry link on this page or visit the website.
Visitor comments
"We are here on a rather cloudy and windy September evening, however, the interior restaurant is very stylish and calming. The food was exceptional, definitely worth it's Michelin star! The entire menu was inventive yet delicious - both my boyfriend and I couldn't fault our food. The sommelier could have been a little happier, however, all the other staff were great! Really helpful, friendly and happy to stop and talk. I had a starter of a tomato '4 ways' which was simple yet delicious, followed by a fillet steak and a strawberry dessert. All food was delicious with an exceptional attention to detail. Our meal totaled €300, however, this was 3 courses with two bottles of wine and two further drinks." - Trip Advisor
"I love everything about Les Pecheurs! I really enjoy seaside dining with a classy edge. Beautiful food, great staff and a great finish to a wonderful holiday." - Trip Advisor
"The view is gorgeous and the food compliments it perfectly. The raspberry dessert was absolutely outrageous." - Trip Advisor
"This was our final dinner in France so we wanted to splurge. Although a very expensive place, the quality of the food was worth it. Delicious fish and the best desserts we ate. Good thing since they were 20 euros each. Lovely view and very attentive staff." - Trip Advisor
Read our own review of Les Pecheurs Restaurant.​
Location