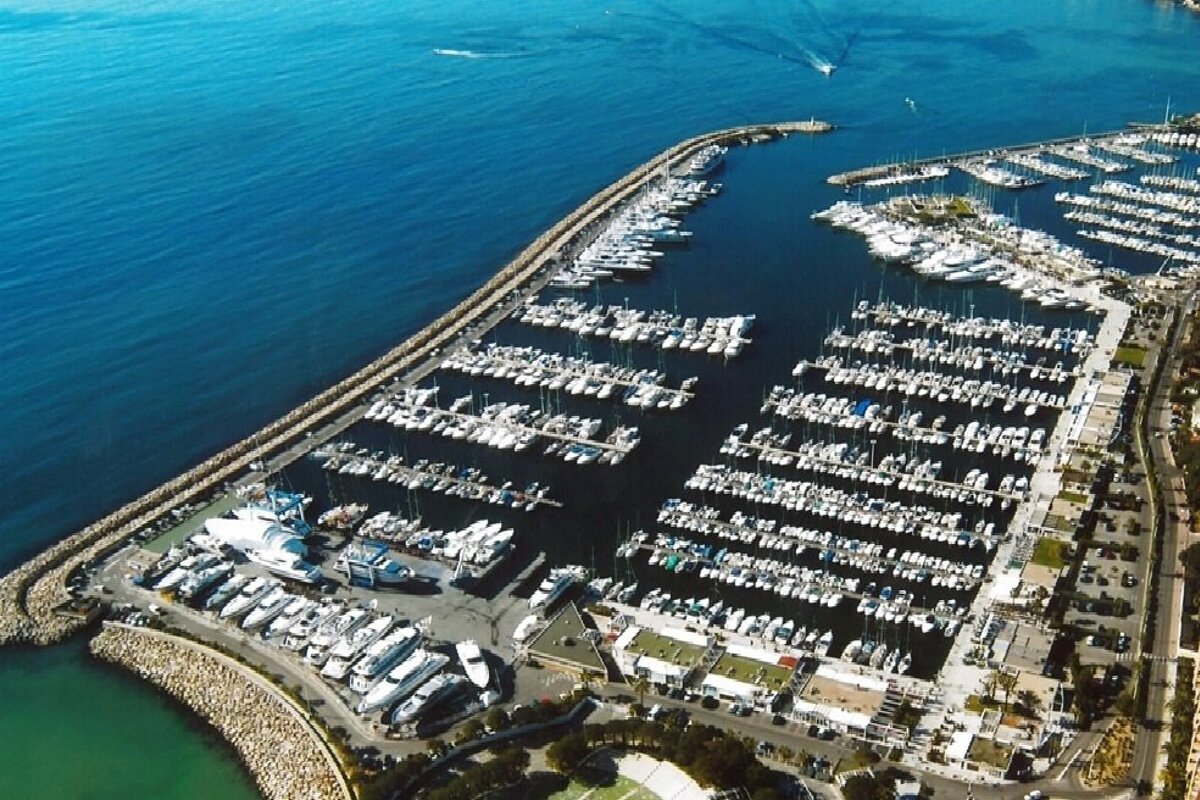 Port Camille Rayon Marina, Vallauris Golfe-Juan
Beautiful large marina in the centre of bay of Golfe-Juan
Heading south around the Cap d'Antibes is the Port Camille Rayon. There are moorings for 500 boats with a maximum length of 75 metres.
"Ideally located between St Tropez and Monaco and sheltered from the prevailing winds, the Port Camille Rayon welcomes you with its 833 berths, for yachts from 6m to 75m."
There are several lovely restaurants within the marina that you can enjoy while taking in the view over the coastline and the yachts in the marina. The perfect spot for a morning coffee or an evening glass of rose.
Amenities include drinking water, Wi-Fi, bar, restaurant, electricity, fuel station and security.On low tide the depth in the port is between -5 metres to -2 metres.
Location