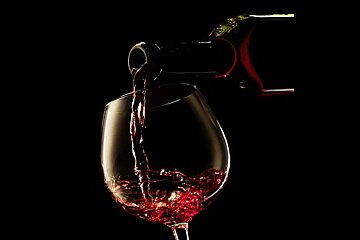 Beaujolais Nouveau
The new Beaujolais has arrived!
The third Thursday in November is when this year's Beaujolais hits the shelves and is cause for celebration across France.
Beaujolais Nouveau is a red wine made from Gamay grapes, fermented for just a few weeks before being being distributed to bars, shops and restaurants.
The wine may not be to everyone's taste but "Beaujolais Nouveau Day" has become an annual tradition, with many bars in Antibes holding wine tasting sessions.
History
Beaujolais Nouveau was originally made to celebrate the end of the harvest and was generally just considered as a cheap wine to be swigged amongst the locals. In 1937 the Beaujolais region was awarded the AOC (certification of authentic regional produce) and the AOC rules decreed that Beaujolais wine could only be sold after a certain date in the year that it had been harvested. Rather than being a restrictive rule, Beaujolais producers saw this as an excellent opportunity to market a perfectly ordinary wine as something special and created a race to Paris carrying the first bottles of the new vintage. This became a massive celebration that spread to other countries and now the third Thursday in November sees us all racing to try the latest plonk.