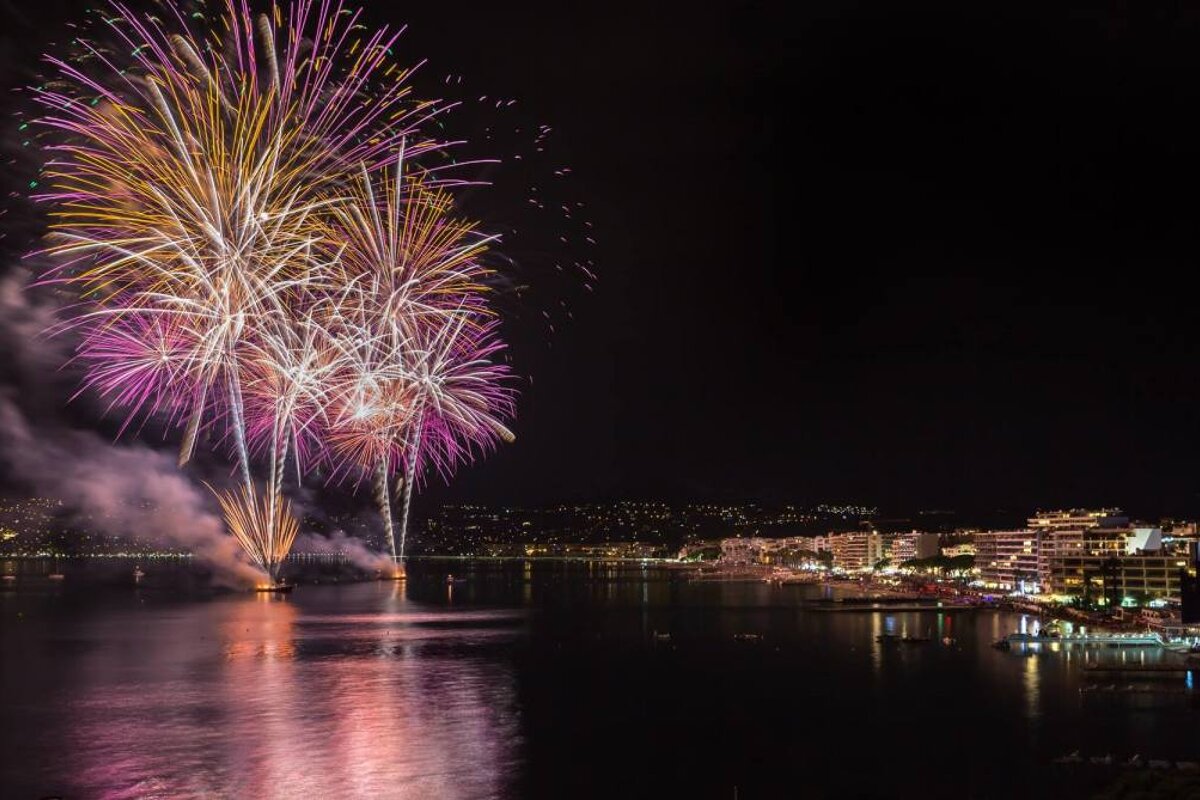 © Mairie d'Antibes Juan les Pins
Musical Fireworks Festival, Juan les Pins
Summer festival with music and fireworks in August
Fireworks display in the Bay of Juan les Pins. A wonderful way to celebrate the long, hot summer evenings on the Côte d'Azur.
The towns of Antibes and Juan les Pins end the summer season with a bang and a lot of colour! The best pyrotechnists of the moment offer a complete show, genuine enchantment of light and sound that attracts each year over 10,000 people.
The show starts late, at around 22:15 and is best seen from Juan-les-Pins Bay or La Brague Beach in Antibes (along the pebble beach between Fort Carré and Biot railway station).
Location