Stay in Antibes with friends, all frills, fun & no fuss
A family getaway, a Riviera wedding or a wild party weekend with friends
The ancient walled town of Antibes is one of the liveliest and prettiest on the Riviera, with a relaxed beachy feel, a thriving superyacht port and a gorgeous old town of narrow cobbled streets, markets and cafes. However, the draw of such a small, quirky town is also it's curse...at least when you are trying to find group accommodation!
Whether you're planning a grand wedding, a big family get-together or a friends' party weekend in this beautiful old, now is the time to get creative with tour accommodation options. Of course, there are the grand hotels which do an outstanding job of catering for groups, but some of the best group accommodation in Antibes is not a hotel at all.
Here's our list of some of the best places for groups to stay in Antibes. We've tried to include options for every budget- but this is the French Riviera, remember. If you're looking for a really good deal, you'll find that even the four and five star properties drop their prices substantially in the off- season. Many places will also offer a group discount, so be sure to enquire about best possible rates for groups when booking.
The Luxury Hotel
A firm favourite with the stars of the silver screen during the much anticipated Cannes Film Festival, the Hotel du Cap Eden Roc, offers sumptuous decor and a luxury setting. For more than 140 years, this hotel has captivated guests with an idyllic charm and unforgettable memories to cherish for a lifetime, from grand balls to sensational weddings and fancy product launches. The Eden Roc has its own spa offering beauty and massage treatments as well as yoga classes. It also features a sauna, steam room and large outdoor infinity pool over looking the Mediterranean. Guests can also unwind with various water-sports activities on offer such as jet skiing and sea kayaking as well as a traditional game of tennis on their tennis court. There is no doubt that there is something for everyone here.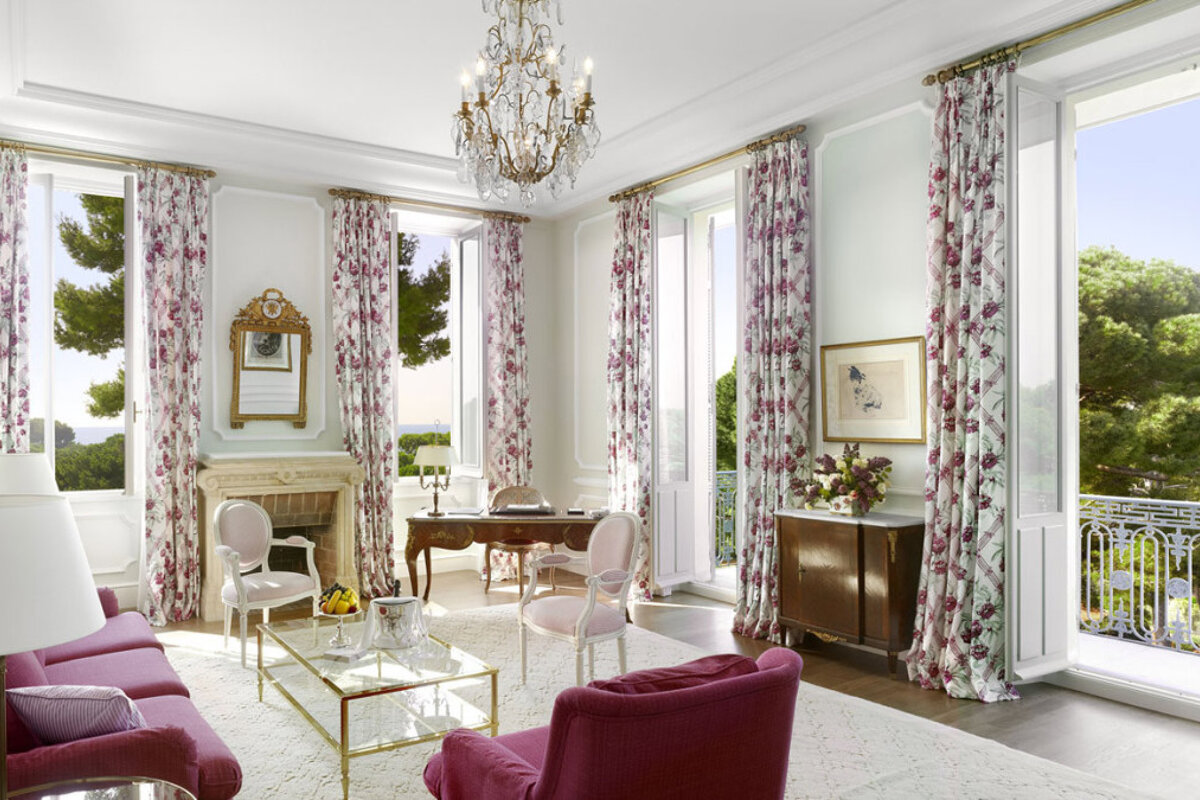 ---
The Town Hotel
Not your standard town and so not your standard 'town hotel', the Hotel Royal Antibes not only offers luxury accommodation but also a spa and private beach...all in the heart of the town of Antibes. This modern beach-side hotel opened in 2011 and is situated close to the old town and the popular tourist attractions of the famous Picasso museum and the harbour. With 64 rooms this is also not a small hotel! Plenty of space for you and your friends or family to enjoy a luxury break and make the most of this spectacular part of the French Riviera.
---
The Yacht Charter
This may raise a few eyebrows, but the strange truth of it is that chartering one of the smaller luxury yachts that can sleep up to 12 people is often actually more cost-effective than booking adjoining suites at a luxury hotel. Better still, your hotel moves to a beautiful place each day and comes equipped with a personal crew (and private chef.) While chartering a yacht in Antibes, you could visit the stunning islands of Sainte Marguerite and Saint Honorat or anchor off the Cap d'Antibes with the superyacht fleet, or cruise down the coast to Cannes or even up to Monaco. However, do be aware that you will pay for food, fuel and berthing fees as extras to the charter price, so keep that in mind when budgeting. You can of course anchor off if you don't want to pay berthing fees, and you can even stay in one place for the whole week and treat the yacht like a luxury hotel. See our yacht listings for details.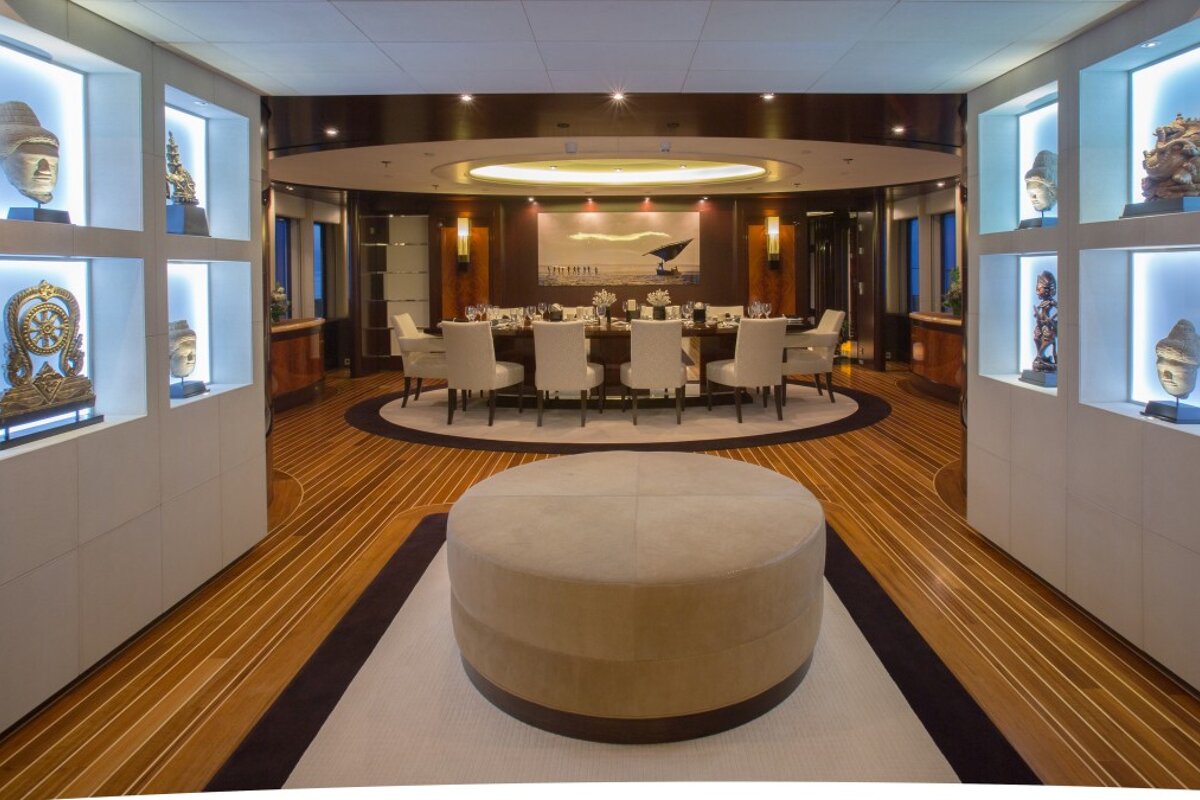 ---
The Villa
One thing the French Riviera isn't short on is rental villas- particularly as you journey a short distance either along the coast or into the cool, pine-scented hills. There are some absolutely stunning villas on offer in all sorts of styles, ranging from all-white seafront villas to old Provencal villas surrounded by tall palms. An Antibes villa is the perfect way to unwind and spend some time together by the pool- while being within a short distance of Antibes' glamorous nightlife, restaurants and boutiques.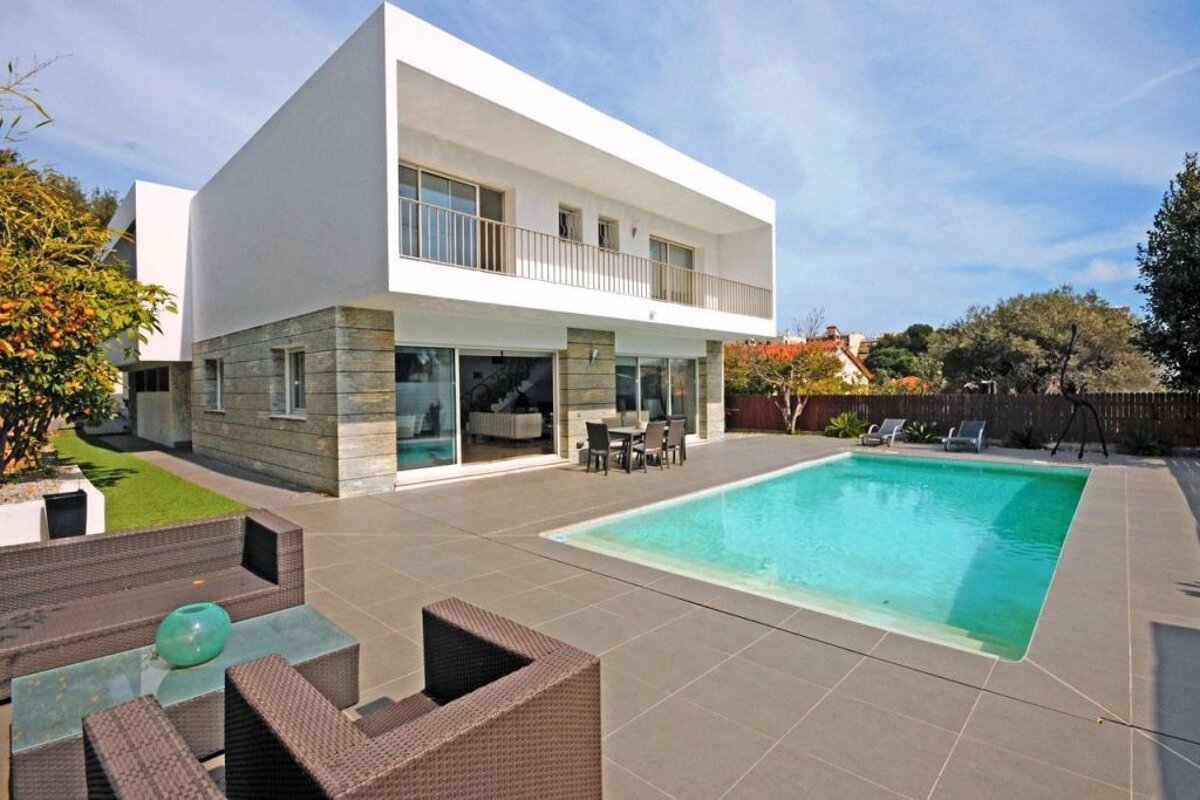 ---
The Apartment
Antibes has plenty of holiday apartments and houses competing to fill their bookings, so you can often get a really good deal as long as you don't want to visit in May, July or August. These properties are self-catered, while many come with a welcome goody pack and some great local information. Be aware that there will often be a cleaning fee added to the advertised rental price. This is probably the most cost-effective option for group accommodation in Antibes, and you can choose a property that suits your budget, needs and style. Scroll through our listings to see what you fancy.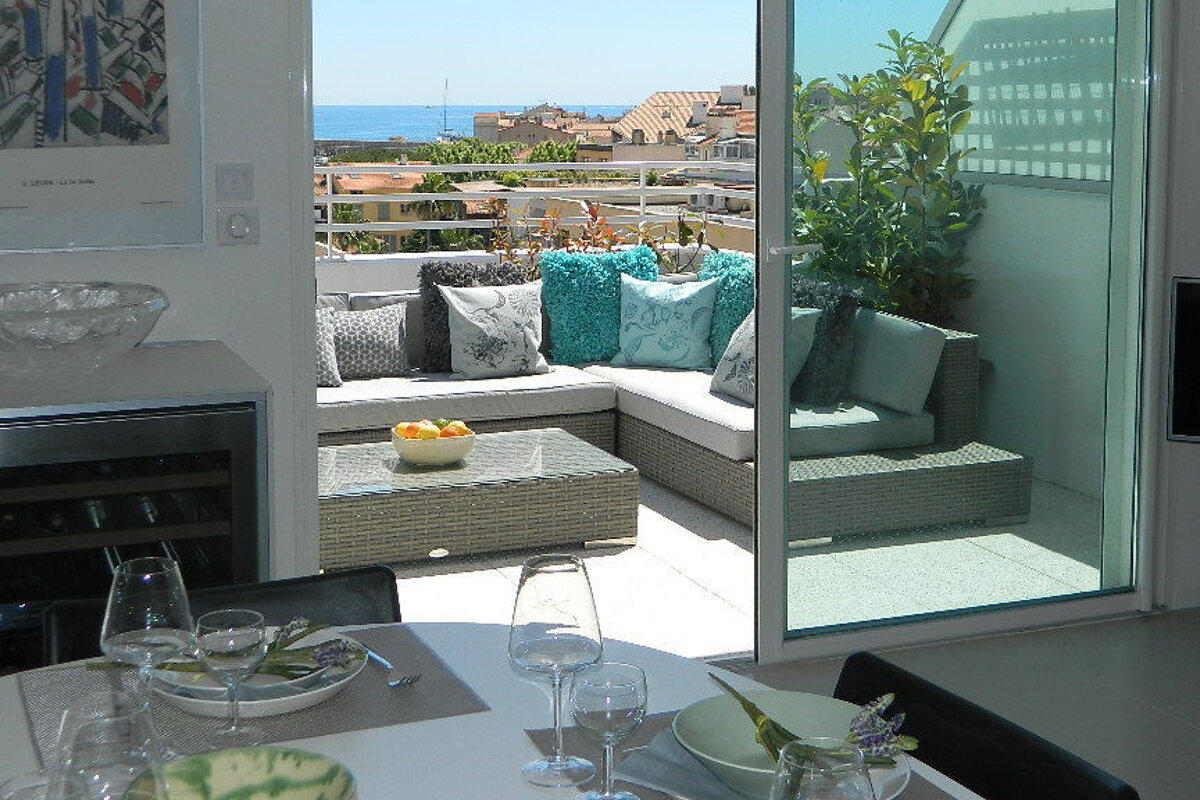 Resort-style self-catered apartments: Pierre & Vacances operate a string of resorts along the Riviera, and there are several to be found in the immediate surrounds of Antibes. Accommodating up to 6 people in each apartment, you can easily book a few adjoining apartments and then enjoy the resort-style facilities (think landscaped gardens, palm trees and pools.)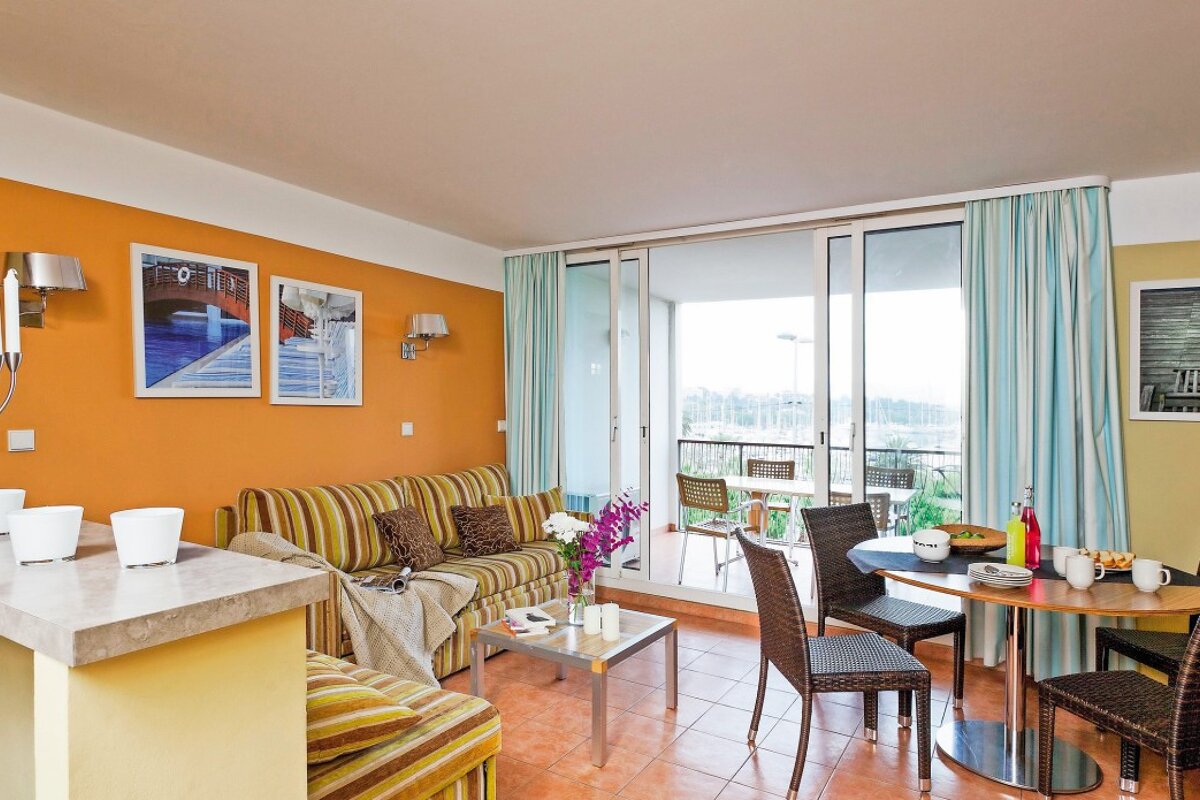 ---
Whether 5 star opulence, lying by the villa pool or swanning about on your luxury yacht, Antibes has the perfect accommodation for your group to stay in.