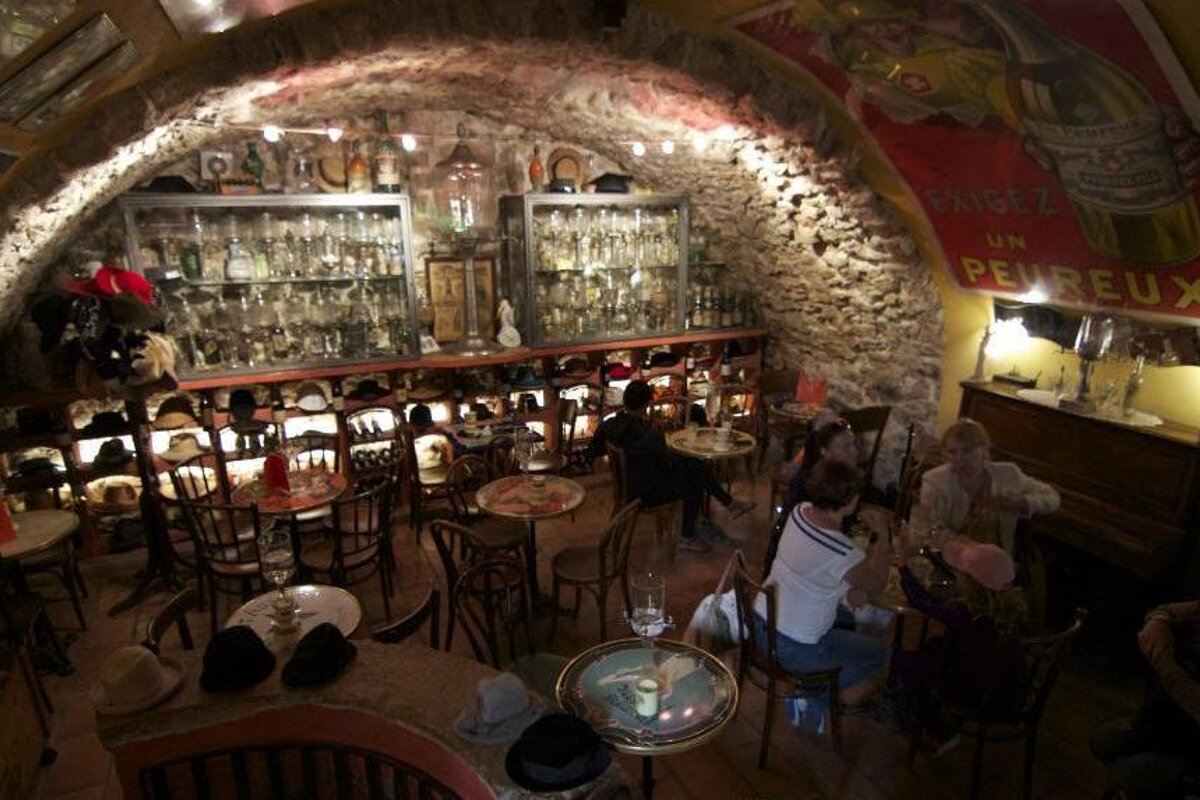 Absinthe Museum, Antibes
The infamous green drink known as the 'Green Fairy'
Absinthe has been made in Antibes for a long time. It is possible to visit the Absinthe Museum to see how this incredibly potent green spirit is made.
Really more of a bar with a gallery and exhibition, the museum is in the Old Town, set within the ancient Roman foundations. There are plenty of different samples to try if you are brave enough!
The green, anise-flavoured spirit is associated with many of the country's most famous and esteemed artists and writers - like Edouard Manet, Edgar Degas, Henri de Toulouse Lautrec and Paul Verlaine - but it was banned in France in 1915 for its alleged harmful effect.​
Distilled with the leaves of the herb Artemisia absinthium, which contains the drink's "special ingredient", thujone, which reputedly has mind-altering effects. Later, the rule was relaxed, allowing the drink to be sold as long as it was not called absinthe, and instead labelled "a spirit made from extracts of the absinthe plant". At height of popularity, there were more than 1,000 distilleries of absinthe in France.
Worth knowing
It was given to French soldiers in Algeria in 1840s as was believed to prevent malaria!
Location
Antibes, Antibes