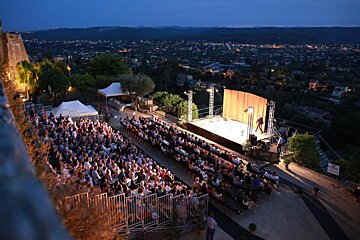 © Festival Saint Paul de Vence
Festival de Saint Paul de Vence
Festival of classical and jazz music
Since its creation in 2011, this festival has celebrated chamber music, forever exploring new territories, offering a bigger variety of concerts.
The elegant intimacy of Saint-Paul de Vence is the perfect setting for eight unique evenings around the most brilliant musicians of today.
For a full programme and timings, please visit their website using the link above.
Venue
Place de la Courtine, Fondation Maeght and Eglise Collegiale
Location