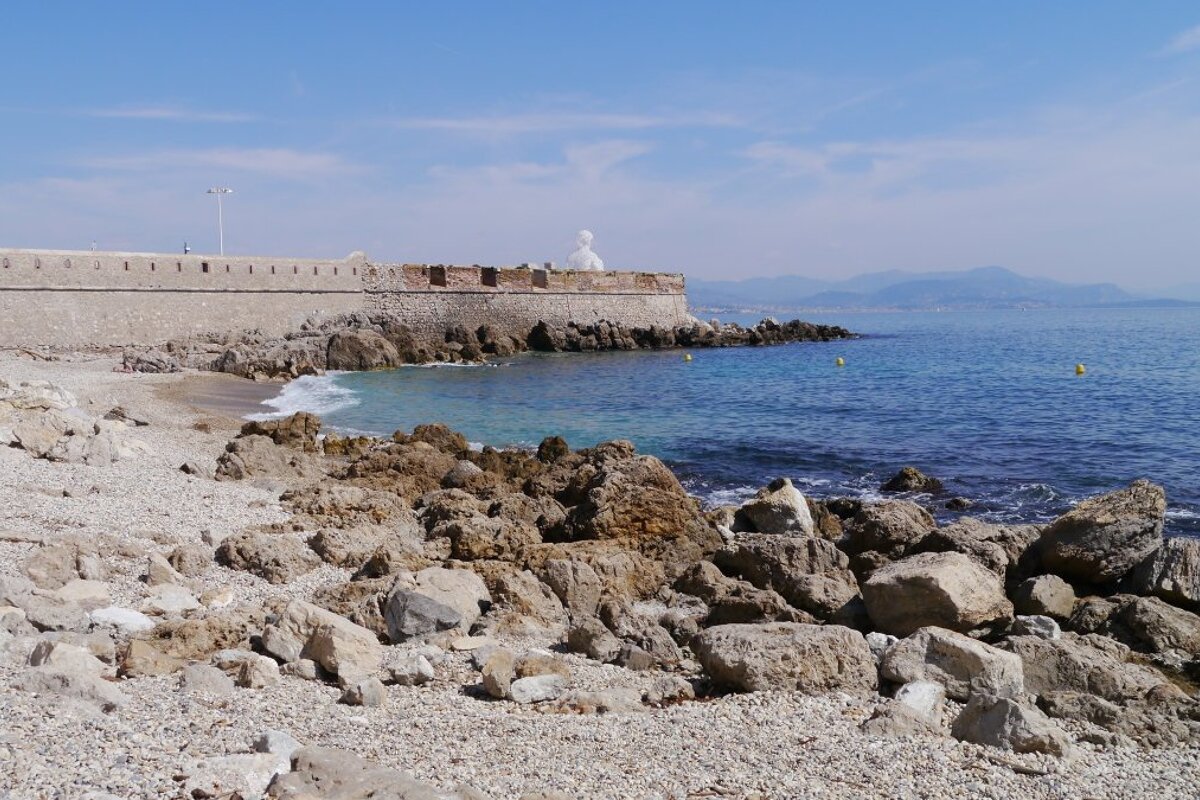 Discover the hidden gems of Antibes
Our guide to uncovering some of Antibes' hidden treasures
Antibes is a very popular tourist destination, and little wonder, with its towering ramparts, soft-sand beaches, medieval old town, and vast superyacht port. Yet there's much more to see in Antibes than the big-name attractions and sights.
In fact, some of the hidden little spots reveal a secret Antibes, a historical, cultural, gourmet (and breathtakingly pretty) treasure of a town that many tourists miss entirely.
Because we believe that some of the great moments of travel come in the less-expected places, we've put together a guide of the best small and secret spots to visit in Antibes.
Visit the Chapelle Saint Bernadin on Rue du Docteur Rostan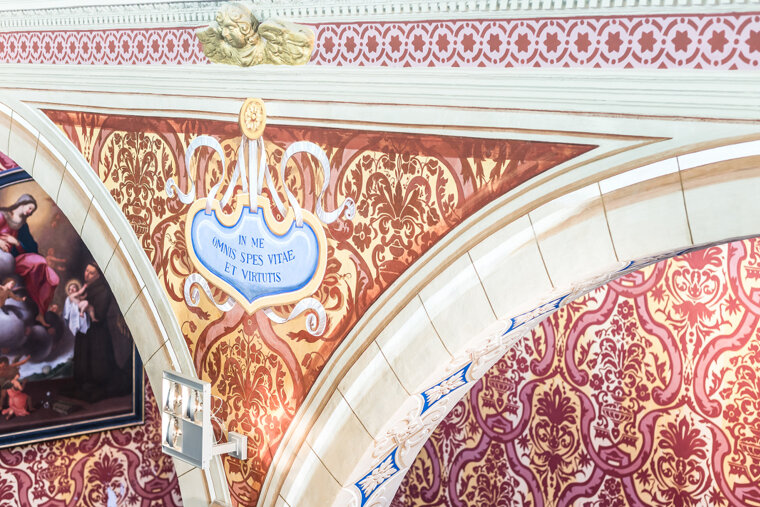 This 16th century and beautifully restored Chapelle Saint Bernadin is arguably a far superior church to the more famous Antibes Cathedral. The chapel's starry ceiling, stunning trompe l'oeil artworks and statues of Antibes' patron saints make this a true hidden treasure of Antibes. This church is tucked away on the laneway just between Place Nacionale and off Rue de la Republique and as you walk down this quiet street of a morning you'll come to the huge wooden doorway where you can often hear the local churchgoers singing inside. Sure, visit the Antibes Cathedral as well, but if you had to choose...
Wander through the flowery lanes of the Safranier Commune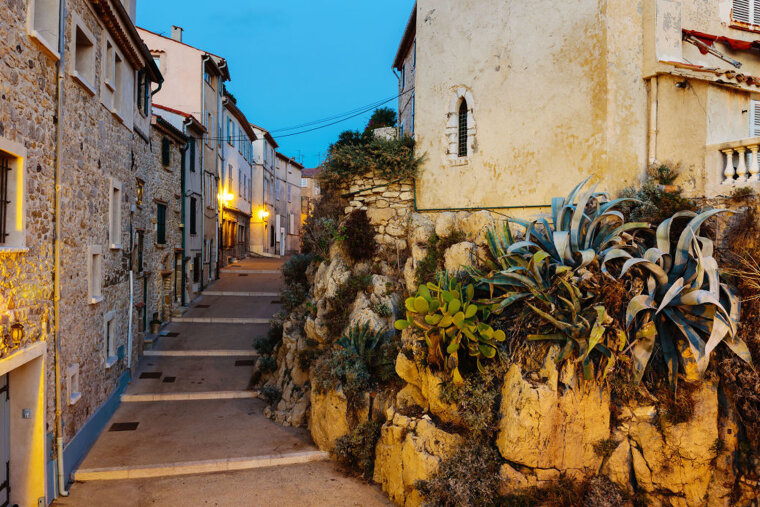 Perhaps the prettiest part of Old Antibes, the tiny district of Safranier is often missed by tourists blithely walking along the ramparts towards the beaches. They're so entranced by the spectacular sea view across to the Cap d' Antibes that they fail to realise that just down to their right, in that little hollow that runs down the hill from the covered market, is one of Antibes' most historic and lovely little enclaves. There are two enchantingly pretty cobbled streets that you simply must take a stroll along: the Rue du Haut Castelet and the Rue du Bas Castelet. Other points of interest in the area include the ancient washing well and fountain under the shadow of the ramparts at La Laverie, and the Safranier restaurant in the square, which often has live music in the summertime. Safranier Commune, minuscule though it is, has such cultural significance in Antibes that it has its own mayor and a busy schedule of social events, including large public feasts at harvest time.
Poke around in the Caravane Passe shop and cafe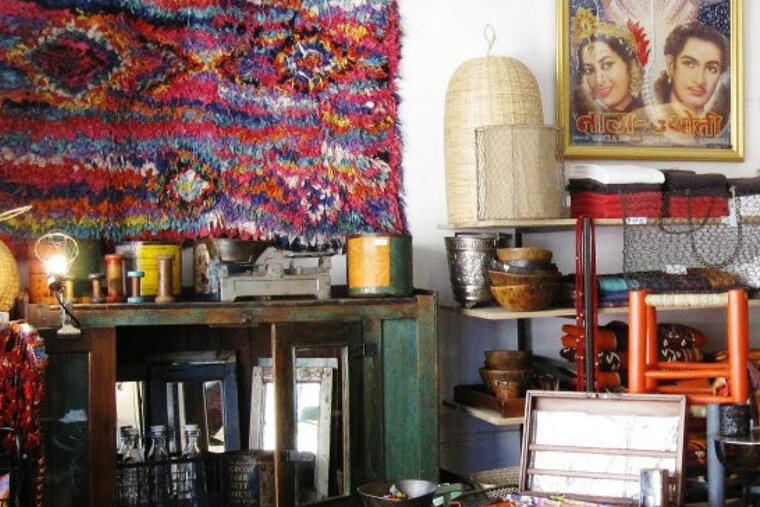 Located off the tourist trail on Rue Vauban, La Caravane Passe is a gorgeous little antique, home wares and furniture store is a treasure trove of lovely things. What makes it really special is the lovely garden café out the back where you can stop for an artisanal tea, coffee or ice-cream. It's pleasantly quiet and cool in summer and provides a brilliant break from the often crowded streets of Antibes.
Hunt for a bargain in the Saturday market
Place Amiral Barnaud on the edge of the old town is a local's market, selling cheap clothes, handbags and shoes for distinctly 'un-Riviera' prices. There's also a very pleasant café in the square which has lots of terrace tables, which is a great morning sun-trap and a lovely place to read the paper, have a coffee and soak up the buzz of the market. The other secret worth knowing? When the market isn't running, this space functions as the only free car park in central Antibes. Just be careful not to leave your car there before market days- it will get towed!
Delight in an affordable Michelin-star lunch menu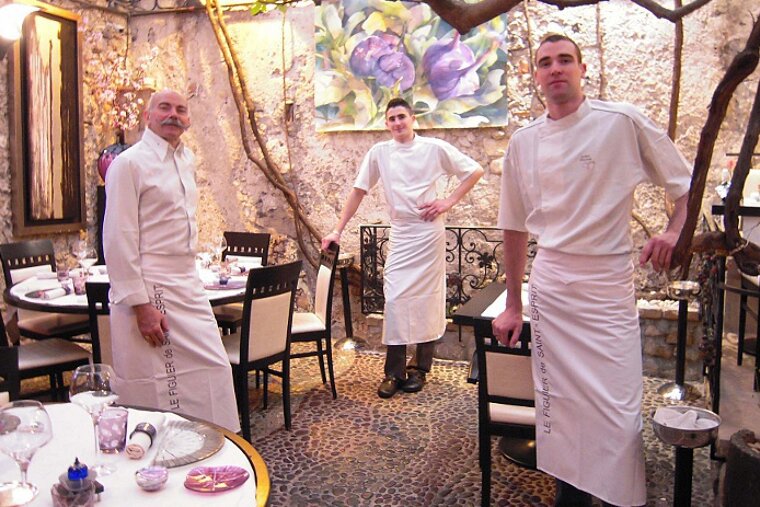 Le Figuier de Saint Esprit - this gorgeous little restaurant is hidden away beneath the high Antibes ramparts, and it has a central courtyard shaded by a pretty fig tree. This gourmet and creative dining normally commands a high price- but there's a lunch special on offer for an extraordinary €32. Michelin star dining rarely comes so cheap!
Tempt the Green Fairy at the Absinthe Bar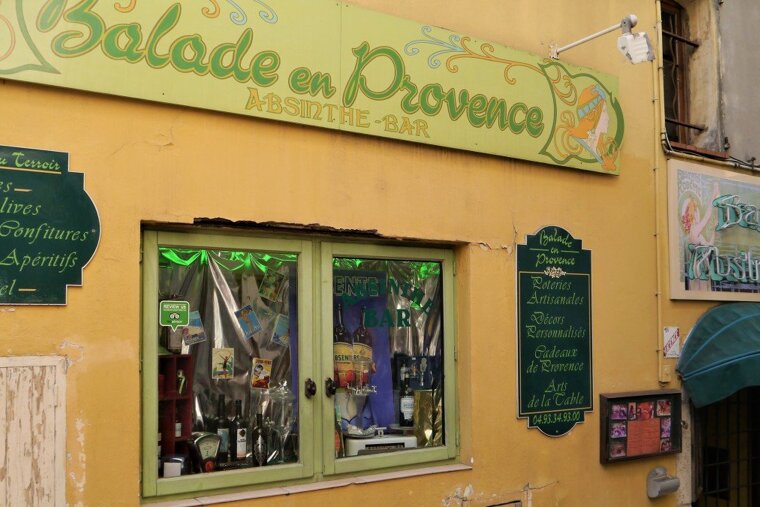 Ok, this is not a secret - this piano bar is an Antibes institution. However, when you enter through the small laneway door hidden away in the alley and walk down the narrow stairs into this cave bar with its vaulted ceilings, French art posters, and silly hats lining the walls, you'll feel like you've stumbled on a secret part of Antibes.
Follow the cliff path along the Cap d'Antibes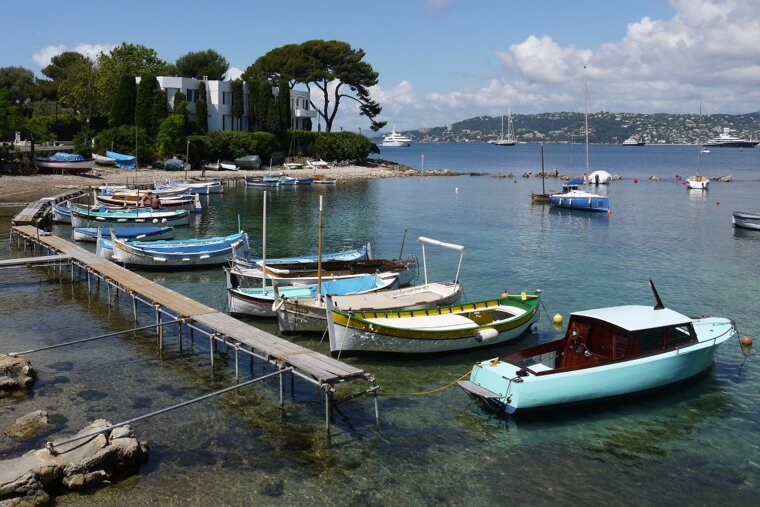 The Sentier Littoral, also sometimes called the Smuggler's Path, is a splendid coastal path that winds along the rocks and cliffs of the Cap d'Antibes, past grand villas, pine forest and deep blue sea. It's not uncommon for people to live in Antibes for years and never do this walk, but we thoroughly recommend that you don't make that mistake!
More inspiration...
Don't forget to check our Events Calendar to find out what's on during your stay and check out our favourite hotels and restaurants while you are here in Antibes.
Location