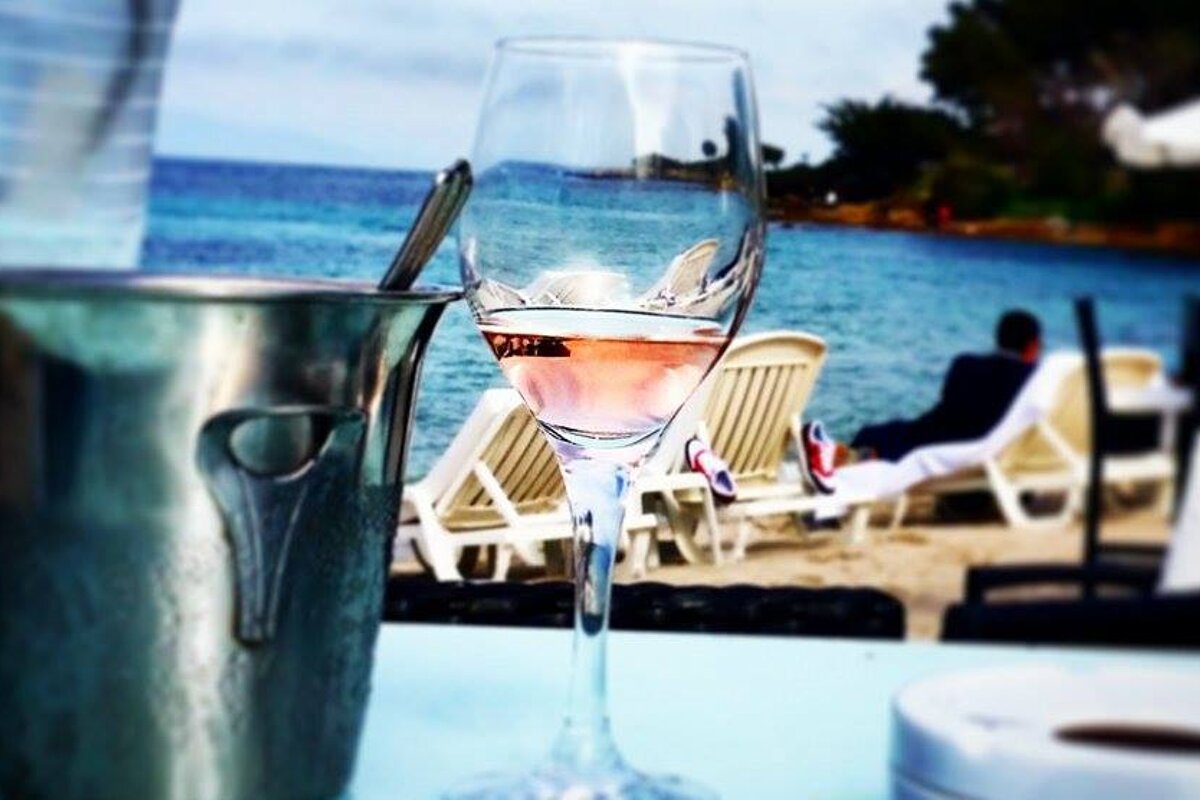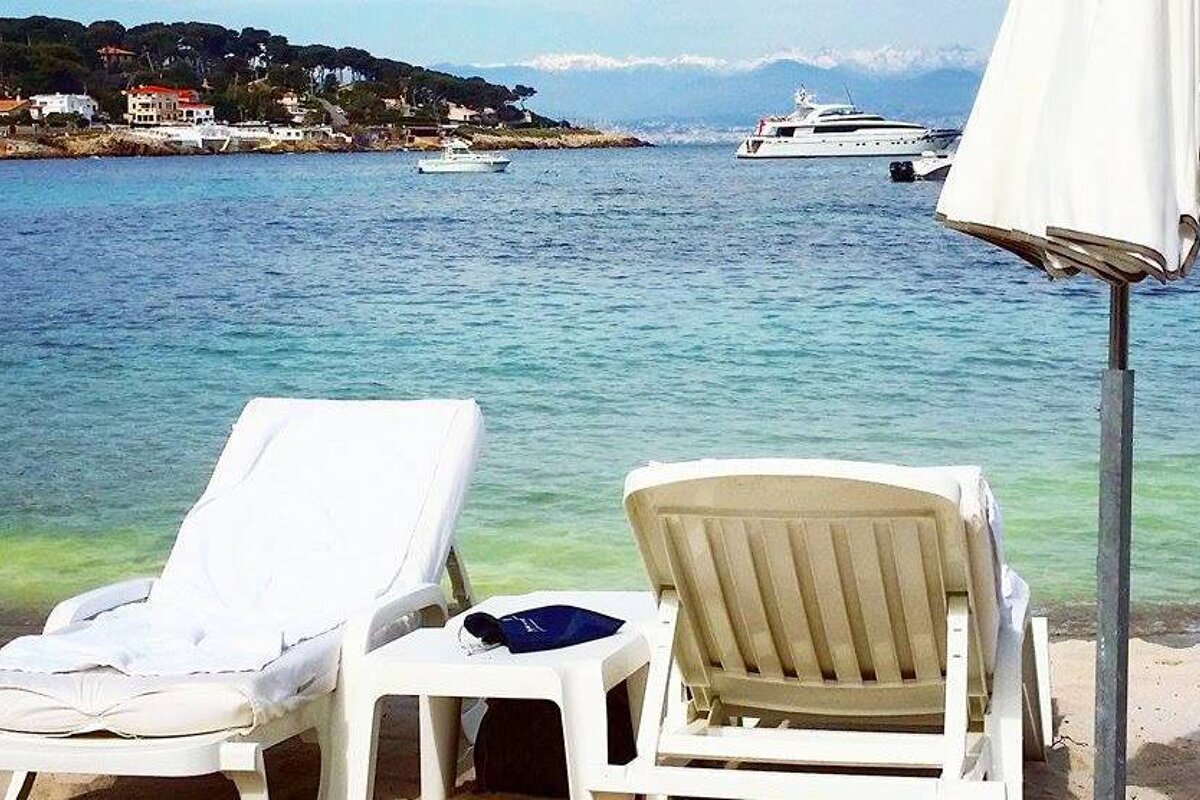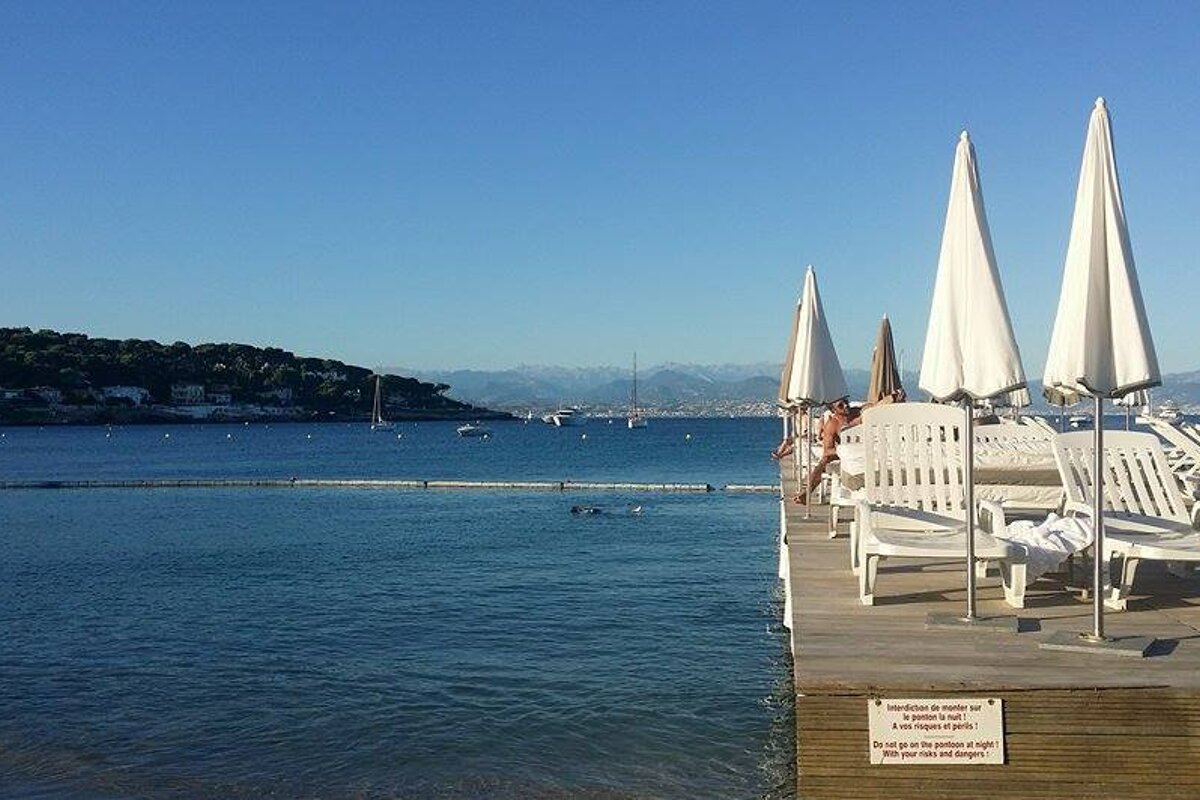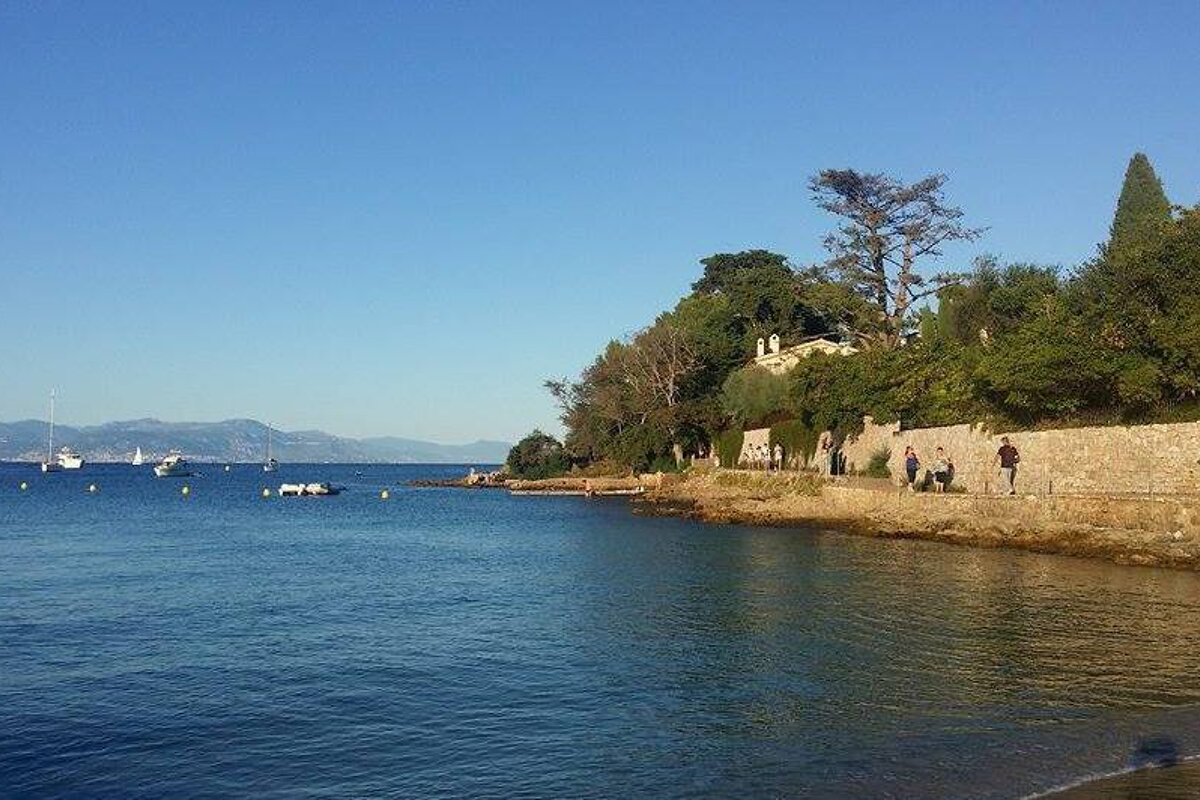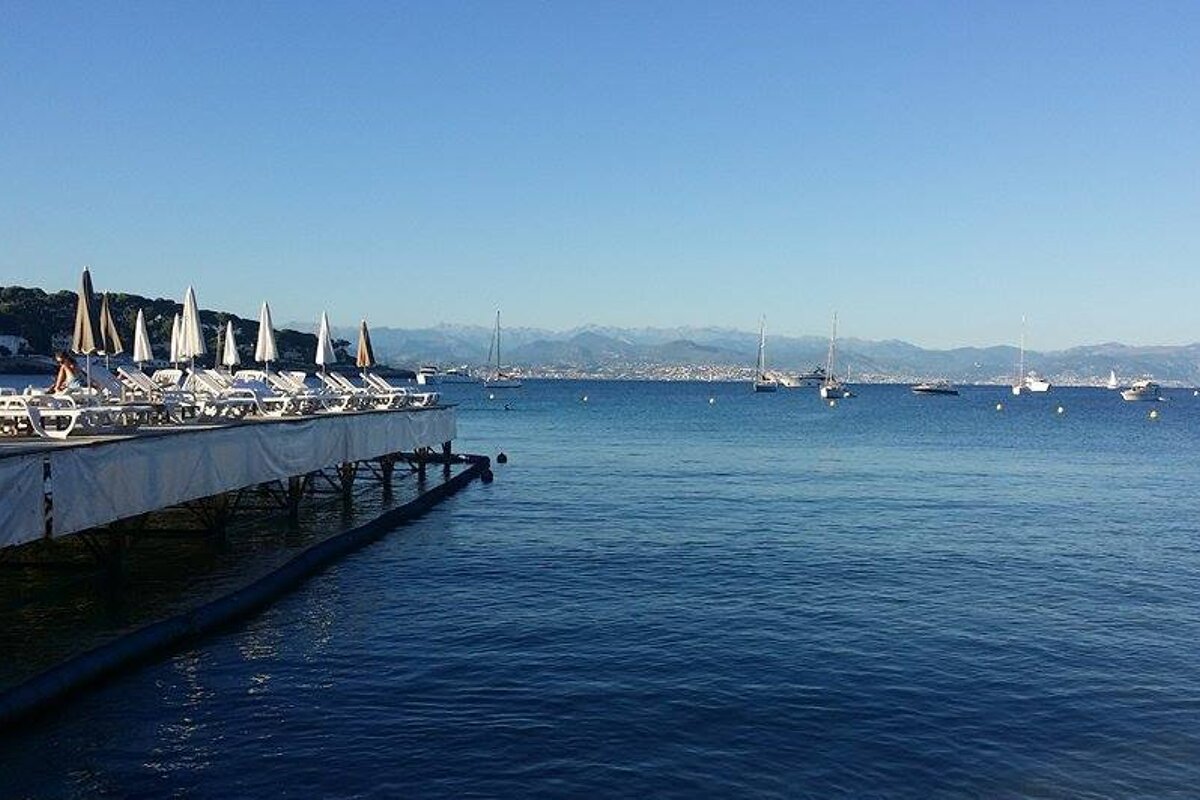 Plage de la Garoupe Beach, Cap d'Antibes
Nestled in a small cove on Cap d'Antibes
This is one of the prettiest beaches on this stretch of coast. Silky-soft white sands sloping into crystal clear waters, lots of little boats at anchor and the rocky headland is a snorkeler's heaven to explore. The trade off is that most of the sand is private during the summer.
This beach has a wonderful history. During the late Belle Epoque and the early Jazz Age, the French Riviera was considered only as a wintertime resort. In the 1920's, however, a famous American socialite couple called the Murphys bought a villa on the Cap d'Antibes and spent countless hours cleaning Plage de la Garoupe of seaweed and old fishing nets in order to attract their wealthy and famous friends to summer here. It certainly worked: Hemingway, Fitzgerald and Picasso were just a few who came to attend the glittering parties and enjoy the pretty little beach their friends had prepared.
Fun fact: Garoupe Beach has banned selfies. Yes, banned them, arguing that people at this sophisticated beach should be enjoying the moment rather than being preoccupied taking photos to brag to their friends back home. That's us told, then.
This beach is almost entirely taken up with private beach clubs with just two very small patches of gloriously soft sand reserved for the public in the summer months. As of mid-October through to April though, this stunning beach can be all yours again. Plage Keller is extremely sophisticated, with yellow deckchairs set up on a wooden jetty stretching out over the water, and white cloth tables set up on the soft sands. Petit Plage and Plage Joseph are also rather ritzy.
Off-season
As mentioned, the private beach clubs close in late September/early October, so the beach opens up again. However, during the winter storms, this beach piles up with an incredible amount of seaweed and driftwood. You can see how the Murphys had their work cut out for them clearing the beach each spring!
Summary: Not only this a supremely pretty beach, but when sitting on it you can take pleasure in the knowledge that this tiny patch of sand was largely responsible for the launch of the French Riviera as the glamorous summer resort we know today. Not to mention that Hemingway, Picasso and Fitzgerald once sat on the sand here and played in the waters, looking out across the bay and planning their masterpieces.
Beach Bars & Beachclubs in Antibes
If you're wanting to push the boat out, the restaurant at Plage Keller (called Cesar's) is very good indeed and the setting and ambience are just lovely. La Garoupe Beach Restaurant slightly up the hill away from the main stretch of beach is also a fine (and refined) restaurant. At a lower end of the budget, La Joliette is a reasonably priced place for a fairly decent lunch, with a relaxed feel and plastic seating. It's a pleasant place to spend a few hours with a bottle of icy cold rose, with a nice stretch of sand in front. There's also a little cheap café with red umbrellas set on the corner edge of the beach serving up French basics such as omelettes, baguettes and salads.
There aren't any shops as such on this little section of beach, but for those wanting to buy a picnic to walk around the Cap, there is a small Casino supermarket nearby on the Cap d'Antibes. You can buy ice-creams from freezer boxes in the cheaper cafes.
Setting & Location
The views are beautiful and you look back across the Bay of Angels towards Nice and the immense Alps looming over the coast, or up behind you to the Cap with its sumptuous villas and hotels hiding among the fragrant pines. This beach is also the jumping off point to one of the most wonderful coastal walks of the Cote d'Azur, a rugged stone path which winds and climbs its way around the rocky headland to Millionaire's Bay.
There is a lot of free parking in the streets around Plage de la Garoupe, however, these surrounding car parks do get very busy in summer.
Water Safety & Clarity
This is a wonderful place to swim, with much nicer water quality than the beaches closer to Antibes town. There are a few rocks here and there, but it's mostly a nice sandy seabed.
This is a very sheltered place to swim and has a nice gentle slope into the water, making it a great place for kids. There isn't a public lifeguard posted, but the beach club Plage Keller has one on duty and we're fairly sure they wouldn't let you drown (even if you aren't one of their champagne-drinking clientele).
Beach Quality
Some of the best on the Riviera, the sand here is deep and soft and the water wonderfully fresh and clear.
Watersports Nearby
During the summer months, a pontoon with a slide is anchored just offshore, generally covered with happy kids clambering all over it. Plage Keller also offers swimming lessons. There aren't any watersports operators on this small beach, but if staying on the Cap your hotel will often have kayaks/paddleboards/snorkel gear for rent. The rocky headlands of the Cap are wonderful spots for snorkelling, and paddleboard and kayak tour operators both explore this stretch of coastline in tour groups running out of Antibes.
Directions
If you're driving, simply head around the Cap d'Antibes from Antibes until you come to the signs on your left for 'Plage de la Garoupe'. If walking, it will take around 40 minutes to from Antibes Old Town, but what a walk it is, with stunning views all around. The local Envibus (Bus Line 2) services Plage de la Garoupe, it will drop you off near the road turning to the beach and it is an easy few minute's walk to the beach.
Location
Cap d'Antibes, Antibes