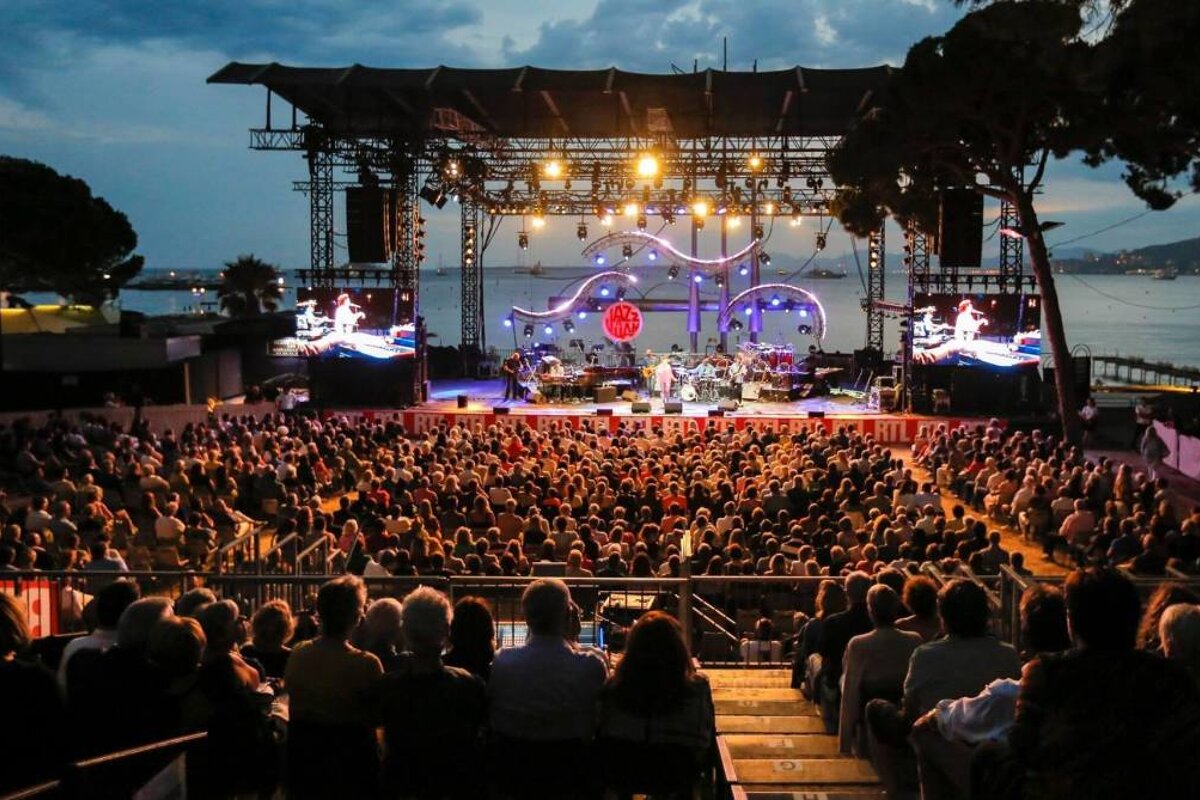 © Antibes Jazz Festival - Jazz à Juan
Main Events in Antibes
Discover the main Antibes events in the year
There are numerous events in Antibes organised year-round. From quirky local affairs to large scale sporting spectacles there is always something worth seeing.
We've listed the the major annual Antibes events below, but you can also check our Events Calendar for the latest updates.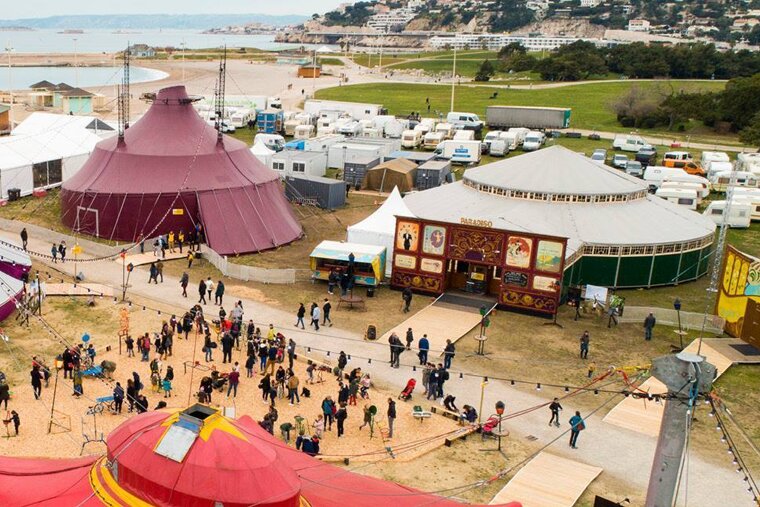 January Events in Antibes
The beginning of a new year is always a good time to celebrate, and if you're here whilst this crew are in town it's well worth a visit.
Biennale Internationale des Arts du Cirque, PACA
The PACA region (Provence-Alpes-Cote d'Azur) celebrates the circus arts in January and into the month of February every two years. Acrobats, jugglers, clowns, cabaret performances, live music, horse shows and magic are just some of the arts that will be on show. Dates & details.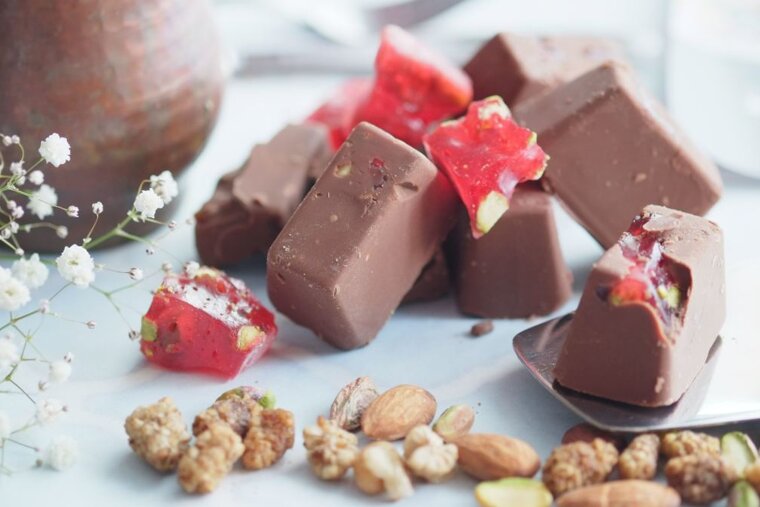 February Events in Antibes
February is the school holidays, but love is in the air in Antibes. It is the perfect romantic destination, so be sure to book in advance if there's somewhere you'd like to take your loved one this Valentines.
Valentine's Day
There will be no shortage of places to go to celebrate with your loved one whilst in the land of romance. Be sure to book early if there's that certain spot you would like to go with your special someone.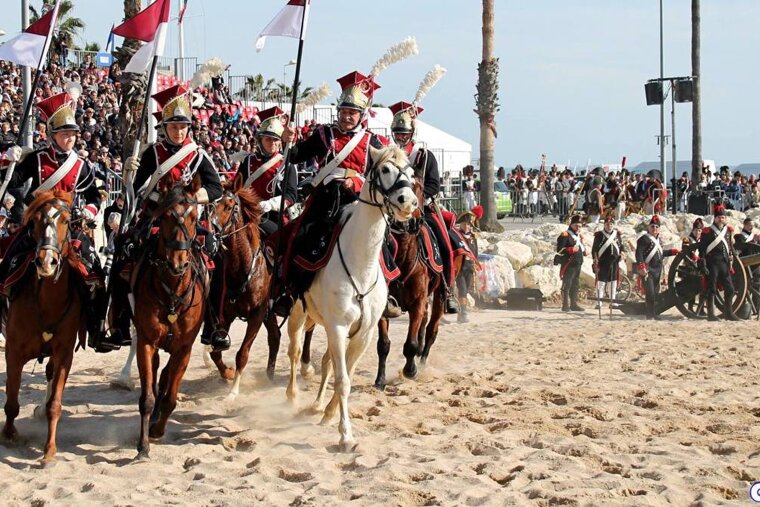 March Events in Antibes
As the temperatures start to warm up, head to the beach for a French history lesson.
Napoleon's Landed, Vallauris Golfe-Juan
Fans of Napoleonic history won't want to miss this re-enactment of the landing of Emperor Napoleon following his exile on the island of Elba. On 1st March, 1815, Napoleon I arrived with his army to the shores of the Côte d'Azur (before heading to Paris), a scene that is played out every year on the beach in Vallauris Golfe-Juan. There are also talks and music concerts. Dates & details.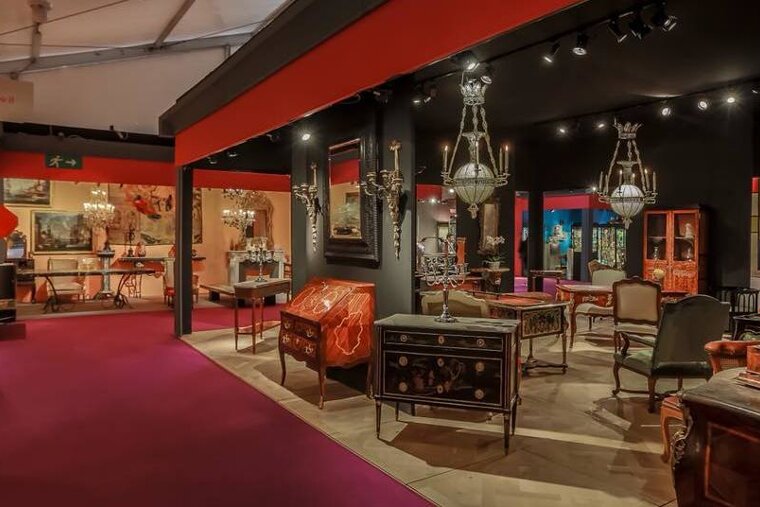 April Events in Antibes
Spring is definitely in the air as the air and sea temperatures start to warm up. Still a bit fresh for a dip, so why not take some time to visit France's largest antiques fair.
Antibes Art Fair – Antiques and Modern Art
Just before the start of the summer season, France's largest antiques fair takes place in Antibes. Held in Pré-aux-Pêcheurs, in an area covering 6,000m2, antiques collectors, sellers, buyers and enthusiasts come from all over Europe for this annual fair. Dates & details.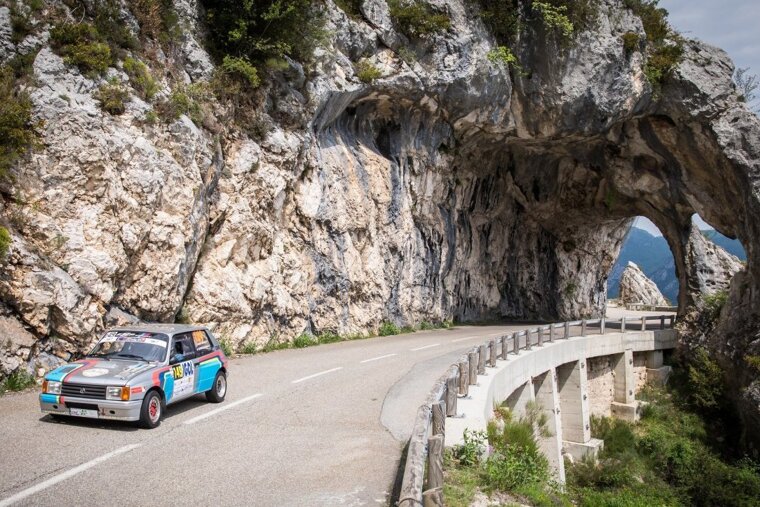 May Events in Antibes
With the month of May we make time for celebrating the arrival of spring...and rally driving of course.
Floralies d'Antibes, Antibes and Juan les Pins
To celebrate the arrival of spring, Antibes and Juan les Pins host a huge gardening festival that fills up the towns with over 50,000 flowers. Markets, activities for children, guided tours, exhibitions and workshops complete the programme. Dates & details
Antibes Rally
The ever-popular Rallye Antibes Côte d'Azur takes place in some of the most dramatic cols and roads around the Riviera town, with France's best rally drivers behind the wheel. Expect classic car shows, exhibitions, as well as the rallying stages themselves. Dates & details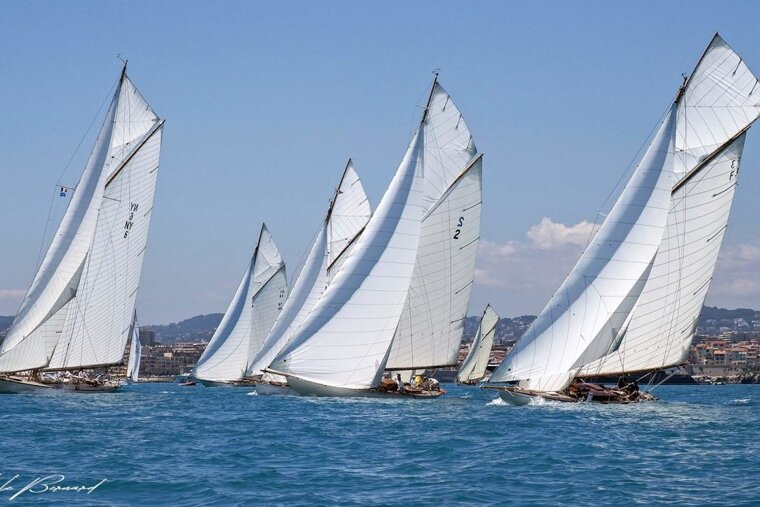 June Events in Antibes
Summer arrives with an array of festivities including the French national day of music.
Festival des Heures Musicales, Biot
Music and tradition go hand in hand for the Festival des Heures Musicales de Biot. This music festival has been happening annually for over 35 years, bringing some of the best international classical music performers to the church of Sainte Marie-Madeleine in Biot. Dates & details
Les Voiles d'Antibes
Les Voiles d'Antibes is the first major yachting event of the year and includes several competitions for all sorts of sailing vessels. The Bay of Antibes fills up with a wide variety of breathtakingly elegant vintage and classic yachts during the regattas, some of which were built as early as the 19th century. Along with the sailing action, there are exhibitions, cocktail evenings and music concerts. Dates & details.
Festival Nuits Carrées, Antibes
Taking place at the Amphithéâtre Carrée, located right in front of the sea, this festival offers interesting international acts and an eco-responsible attitude with lots of different music genres on offer, from pop and rock to hip-hop and electronic music. Dates & details.
Fête de la Musique
​The Fête de la Musique is a celebration that takes place every summer solstice on 21st June in cities, towns and villages across France. More than a music festival, the Fête de la Musique is a free event that spills out from the bars and restaurants onto the streets and encompasses every type of music imaginable, from local amateur teen bands to professional classical musicians, from club DJs to traditional folk bands. Dates & details.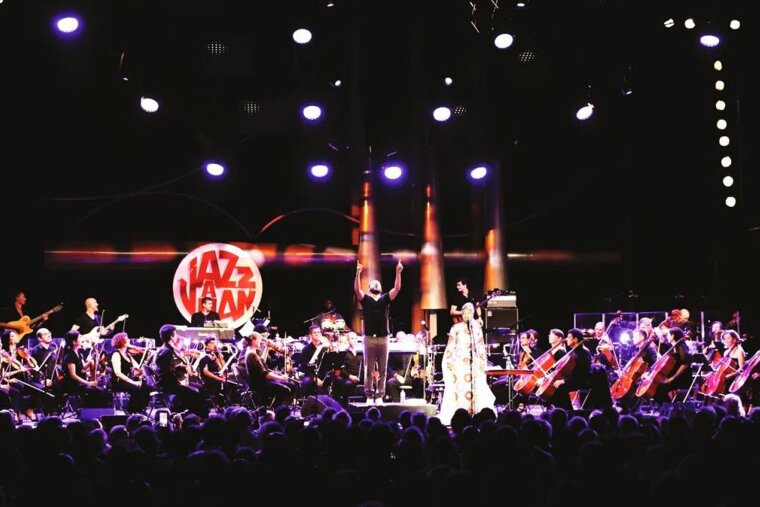 July Events in Antibes
As the weather ramps up so do the number of events and you'll find Antibes is buzzing with activity with so many sporting and musical events.
Bastille Day
Celebrated across the whole of France with a bang...well, several in fact, fireworks always feature heavily. And the residents of Antibes celebrate this national holiday with as much enthusiasm as the rest of the country. Various activities are held across the country on the 14th, in memory of the storming of the Bastille on the same date in 1789. Dates & details.
Jazz à Juan, Juan les Pins
Hosted annually, Jazz à Juan is one of the biggest music festivals in the French Riviera. Born as a jazz festival in the beautiful Pinède Gould, a pine grove by the sea, it now attracts international pop, rock and electronic music artists. Dates & details.
Nuits du Sud Festival, Vence
World music takes centre stage at this festival but there is more to it than that: talent contests, workshops and children's entertainment all form part of the programme, and there are also exhibitions and film screenings. Dates & details.
Fête de la Saint Pierre, Antibes and Juan les Pins
Antibes and Juan les Pins celebrate their patron saint, and as Saint Pierre is the patron saint of fishermen as well, many of the events take place in and around the sea with a nautical procession being the highlight. Dates & details.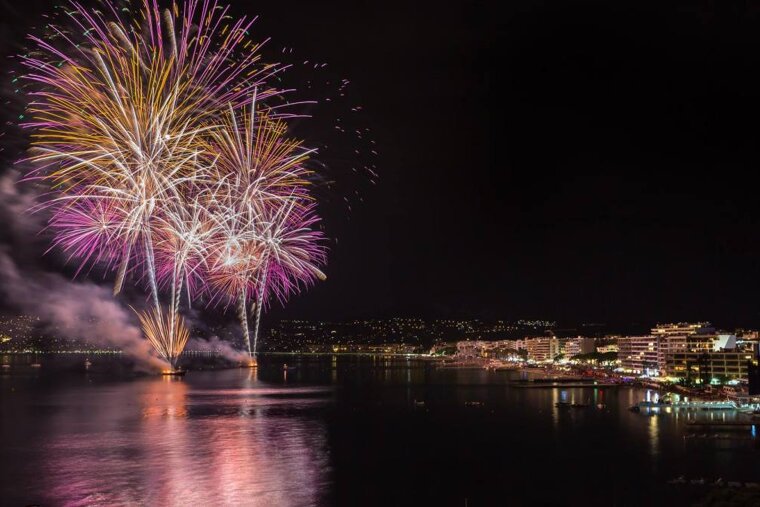 August Events in Antibes
August is always a busy month, so keep you eye on local listings and our Events Calendar for updates on what's going on.
Musical Fireworks Festival, Antibes and Juan les Pins
The Festival Pyromélodique starts mid-July and takes place throughout August. Exceptional fireworks shows will light up the Bay of Juan les Pins in carefully devised choreographies to the sound of music. Dates & details.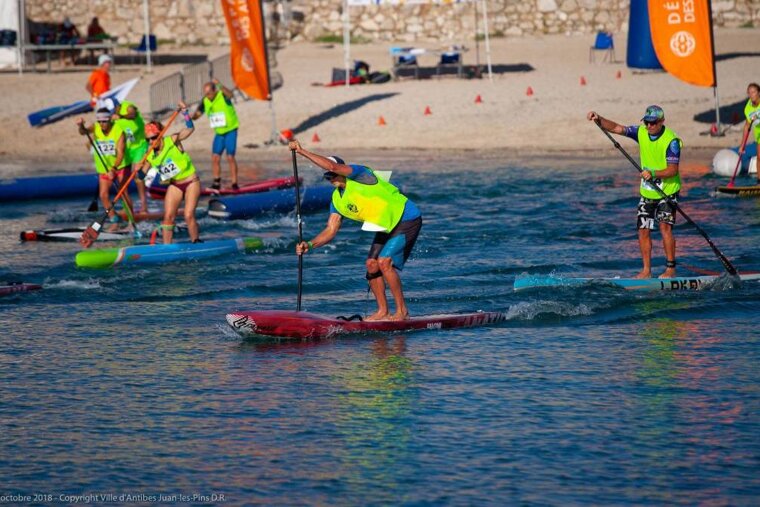 September Events in Antibes
As the summer crowds dissipate, don't worry there's still plenty going on.
Festival International d'Art Sacré, Antibes
Sacred music in sacred places at one of the oldest music festivals in the Côte d'Azur. For several weeks in September, some of the most beautiful religious buildings in Antibes, including the cathedral and the Saint-Bernardin chapel, will host ensembles and orchestras from all over the world who will perform chamber music, sacred voice recitals and more. Dates & details.
Grande Braderie, Juan les Pins
To mark the end of the summer season, the shops in Juan-les-Pins bring all their reduced items out onto the streets to sell. These end of summer sales are the perfect place to grab yourself a bargain or two. Dates & details.
European Heritage Days
Exceptional locations around France, including Antibes, will be open to visitors on the Journées du Patrimoine, a European-wide event. The European Heritage Days (EHD) are an annual event in which members of the public are encouraged to immerse themselves in local history and culture. Museums, churches, and galleries all open their doors to the public for a weekend in September. Dates & details.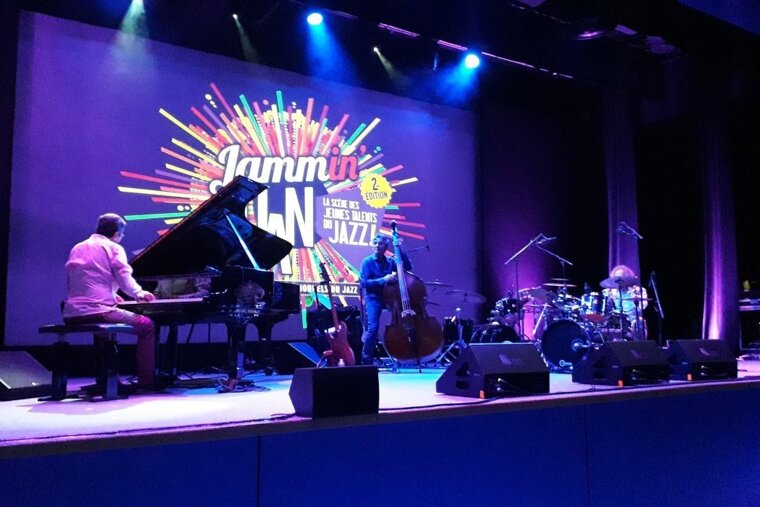 October Events in Antibes
The summer months may seem a distant memory, but during the Toussaint holidays that usually fall towards the end of the month there's always plenty going on. Take a look at the Events Calendar for more ideas of what's on and where.
Jammin'Juan, Juan les Pins
Jazz a Juan's "Off" festival takes place in October every year and brings up and coming jazz artists to the Pinède Gould. Live concerts, jam sessions and other events take place at this festival which showcases the best new talents in the jazz scene. Dates & details.
Salon du Vin et de la Gastronomie, Antibes
Food and wine are at the centre of this event that brings together wine producers and caterers from all around France. A great way to taste specialties from the different French regions and learn more about the country's gastronomy. Dates & details.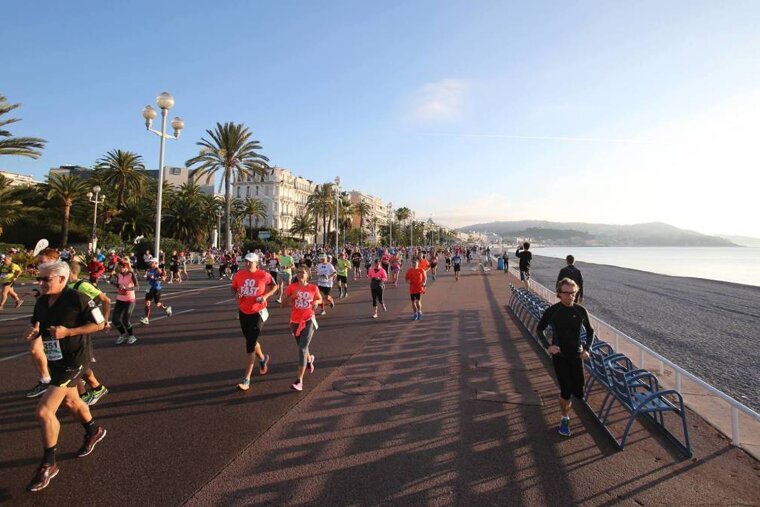 November Events in Antibes
A very quiet month in terms of events, usually a time when everyone is taking a well-earned break following the busy summer.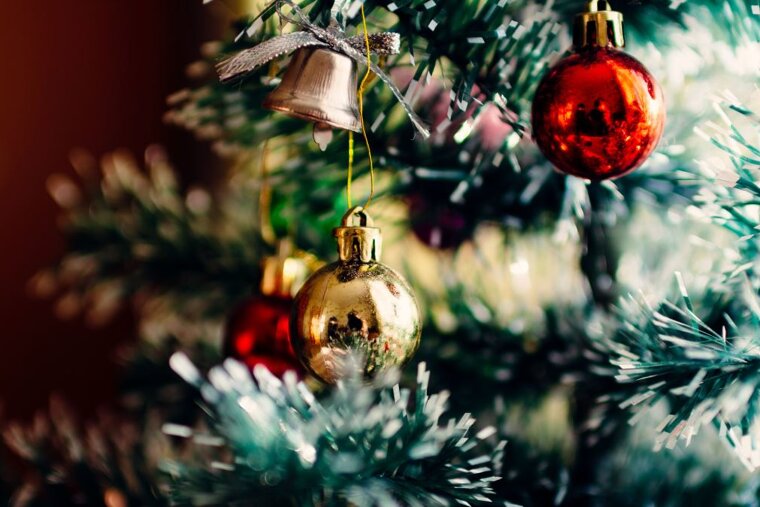 December Events in Antibes
A time of year for festive celebrations.
Noël​ (Christmas)
In France, the biggest celebration of the festive holidays takes place on Christmas Eve, which is when families gather together and share a banquet that usually includes oysters, foie gras, caviar and turkey or goose.
Reveillon du Nouvel An (New Year's Eve)
Celebrated all over the South of France with plenty of spectacular firework displays, for New Year's Eve some villages also have live music and dancing. Most of the bars and restaurants will host special parties and serve gourmet menus to commemorate the start of the new year.