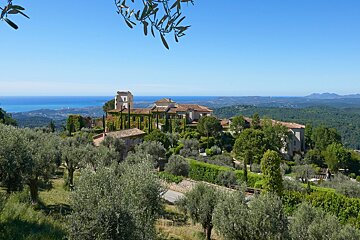 © Chateau Saint-Martin & Spa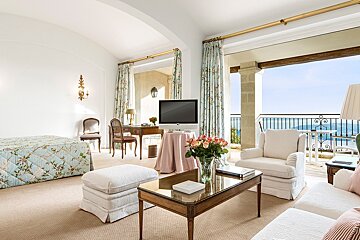 © Chateau Saint-Martin & Spa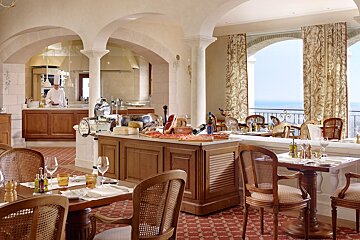 © Chateau Saint-Martin & Spa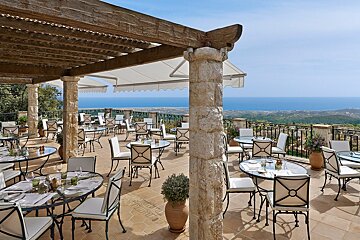 © Chateau Saint-Martin & Spa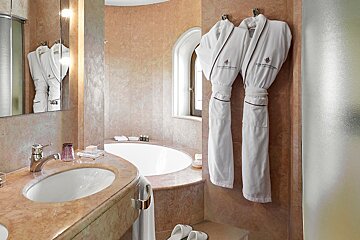 © Chateau Saint-Martin & Spa
Saint-Martin Spa & Chateau, Vence
A sea breeze and a breath of fresh mountain air
Château Saint-Martin & Spa is a former 12th century Knights Templar Commandery with superb views over the sweep of the Côte d'Azur. A place of consummate natural beauty set in a 32 acre park, a high point on the French Riviera where sea and the mountains unite.
Today Château Saint-Martin & Spa is a prestigious five star property that showcases all that is luxurious in "Art de Vivre à la Française", and has been one of the jewels of the Relais & Châteaux collection since 1970.
Enjoy an elegant and refined atmosphere, with clear fresh air and intoxicating views over the Mediterranean coastline and surrounding countryside. Escape to Le Spa Saint-Martin by Sisley and Bamford, and dine on the abundance of the Riviera.
Step through a brick arch onto the charming terrace of your suite or climb the narrow spiral stairs to your Honeymoon Duplex Suite at the top of the tower; the suites are full of character reflecting the history of this château. For those preferring more privacy the villas, dotted along the hillside, each created in traditional bastide style.
All the guest-rooms have exquisitely refined interiors, with the owner's personal attention to detail and there are fabulous views over the sweep of the Côte d'Azur from Monaco to Nice.
Reviews
164 verified reviews by
The pool
Meander along the garden paths and the Château Saint-Martin & Spa will reveal one of its finest pleasures, the still blue infinity pool, seemingly spilling over the gentle slope of lawns.
Surrounded by century-old olive trees, the magnificent infinity pool is an incomparable setting for quiet contemplation, reviving on the fresh mountain air infused with the natural fragrances of south of France.
The Bar
Rare cognacs by the fireplace or classic cocktails on the terrace, Le Rossini is the most elegant setting for an evening on the French Riviera.
Guests have views right across the sweep of Côte d'Azur while inside the bar embodies regal splendour with 18th century objects d'art, an exquisite Musson timepiece and 200-year-old Gobelins tapestries.
The Restaurant
Château Saint-Martin & Spa invites guests to dine in the exquisite elegance of Le Saint Martin, the rustic charm of L'Oliveraie, or in Le 180°, which is dominated by the astounding views across the entire Côte d'Azur.
Visitor comments
"We relaxed by the pool with cocktails, took tennis lessons, had dinner out on the terrace and truly just had a magical time." - Trip Advisor
"The views and position of the Chateau is breathtaking, the rooms are beautifully decorated and spacious"- Trip Advisor
"The hotel is gorgeous and the rooms were comfortable, large, and well equipped with the most amazing view out to the sea." - Trip Advisor
Location