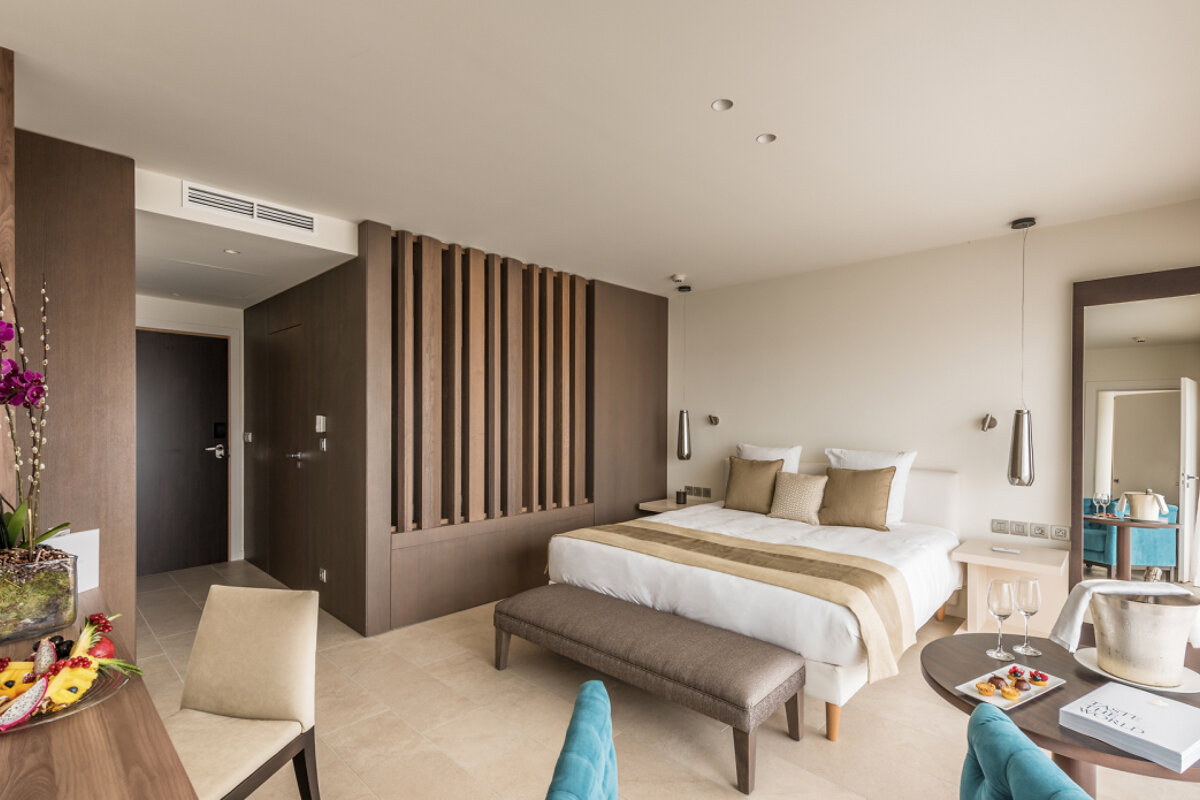 © Cap d'Antibes Beach Hotel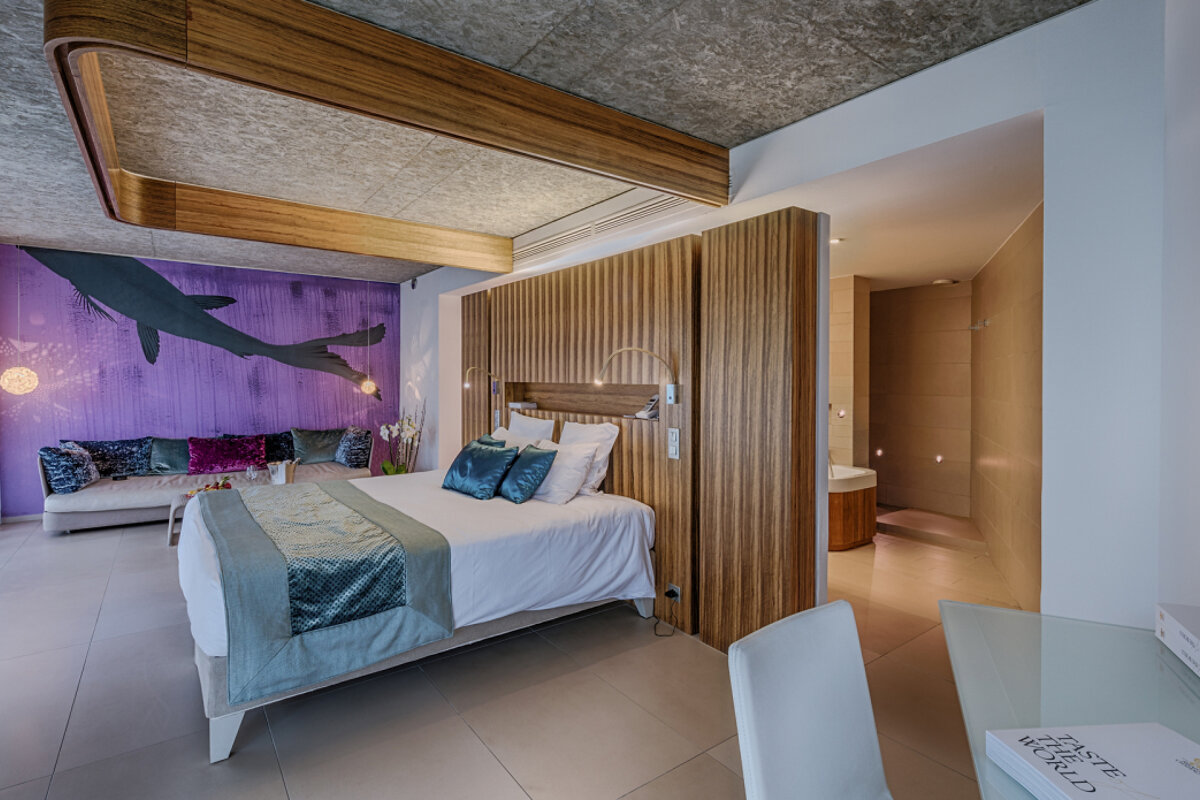 © Cap d'Antibes Beach Hotel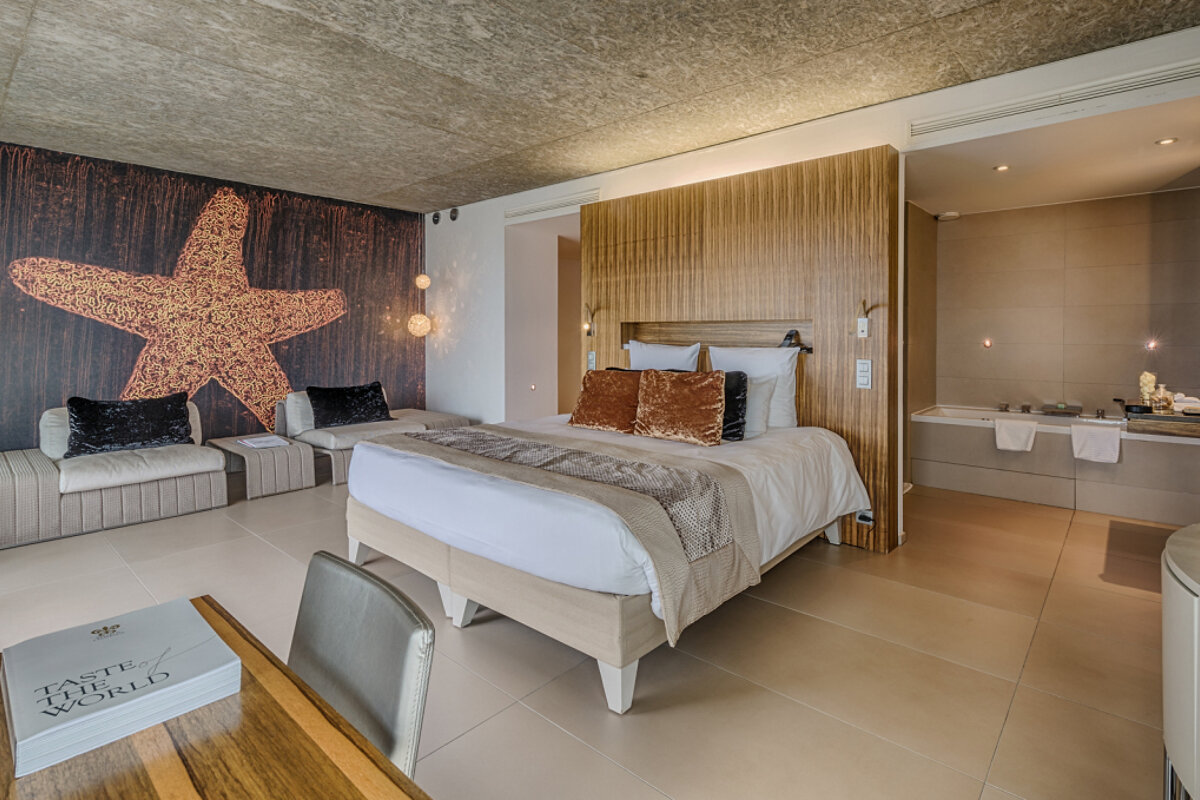 © Cap d'Antibes Beach Hotel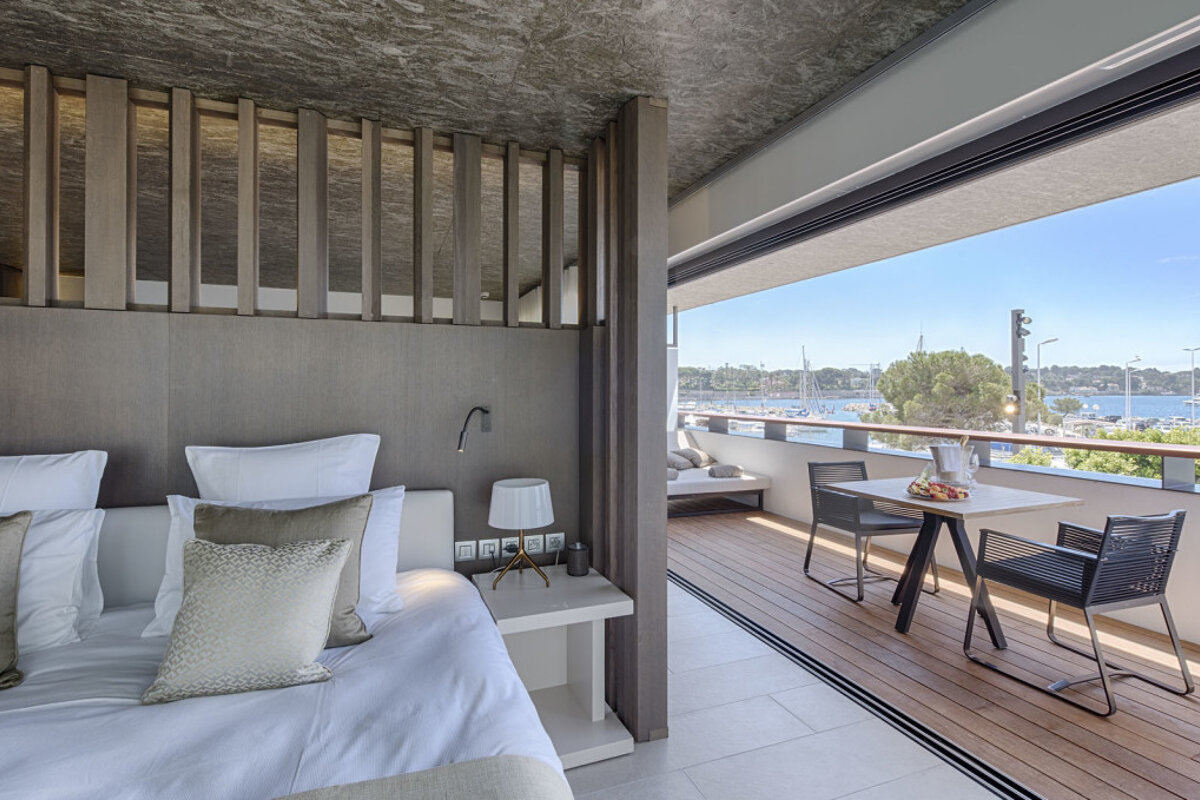 © Cap d'Antibes Beach Hotel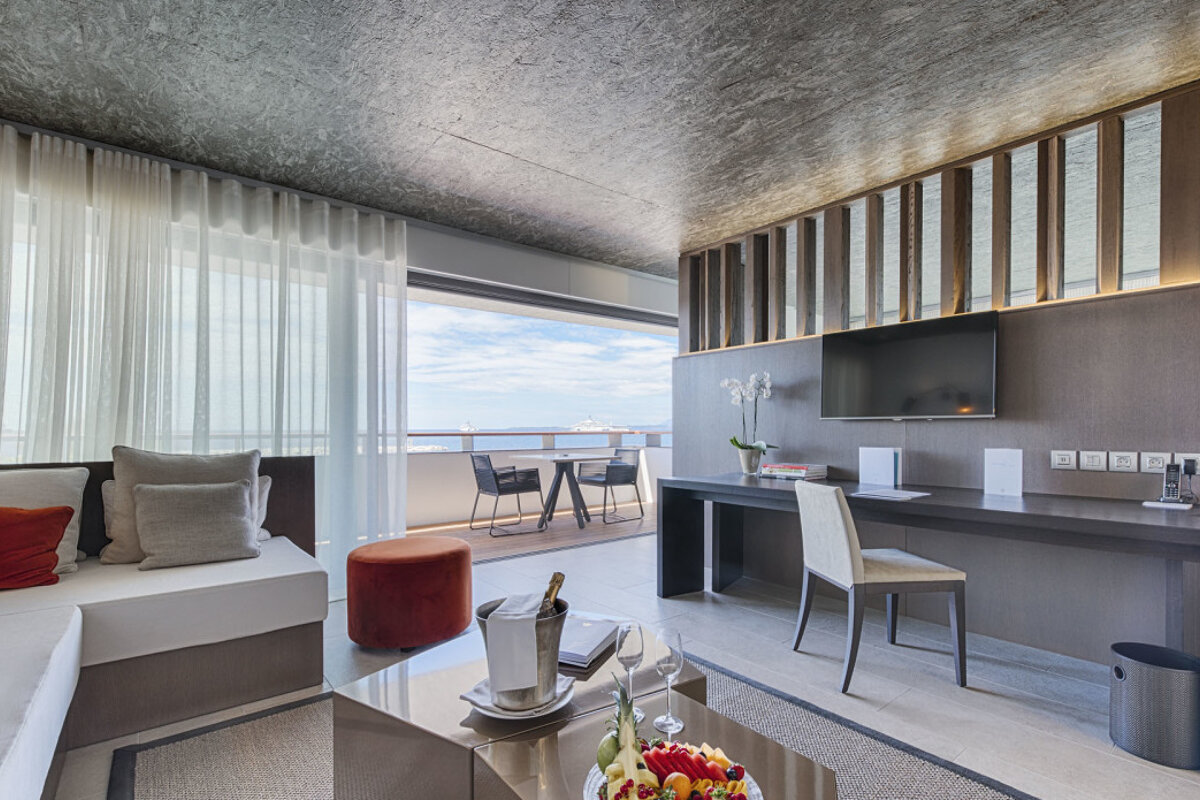 © Cap d'Antibes Beach Hotel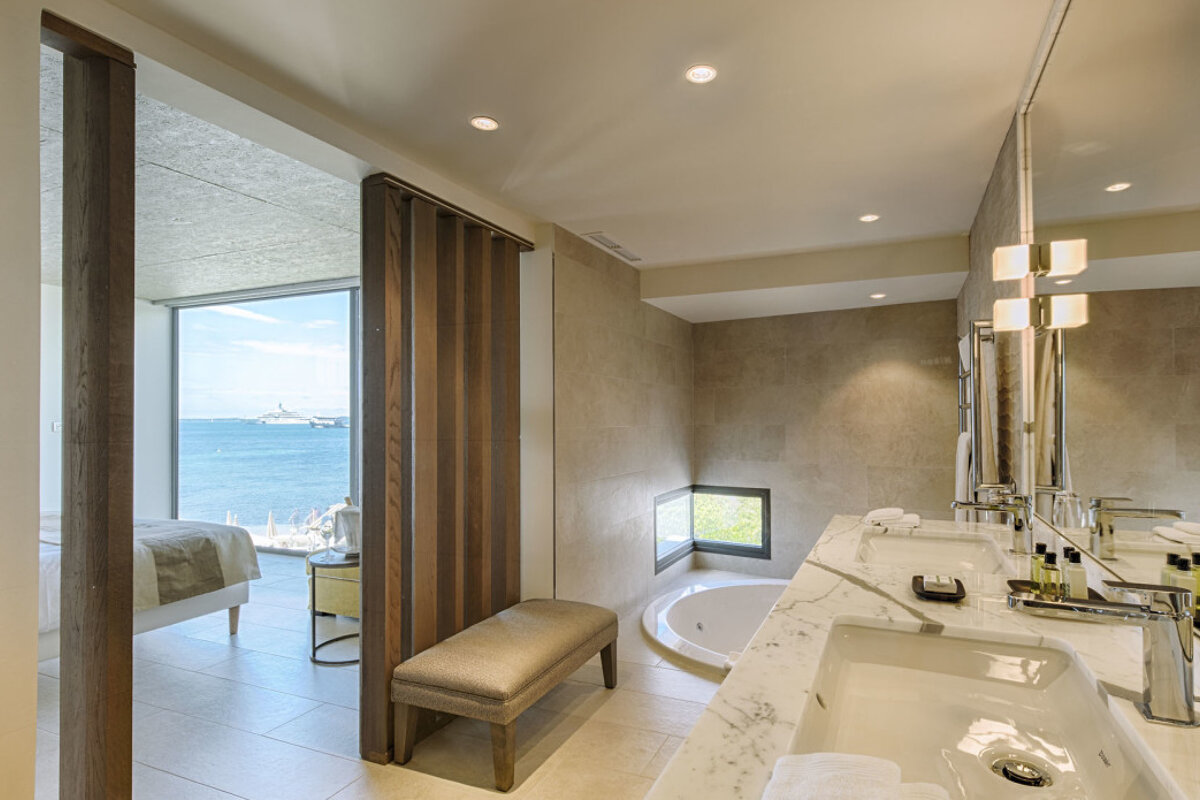 © Cap d'Antibes Beach Hotel
© Cap d'Antibes Beach Hotel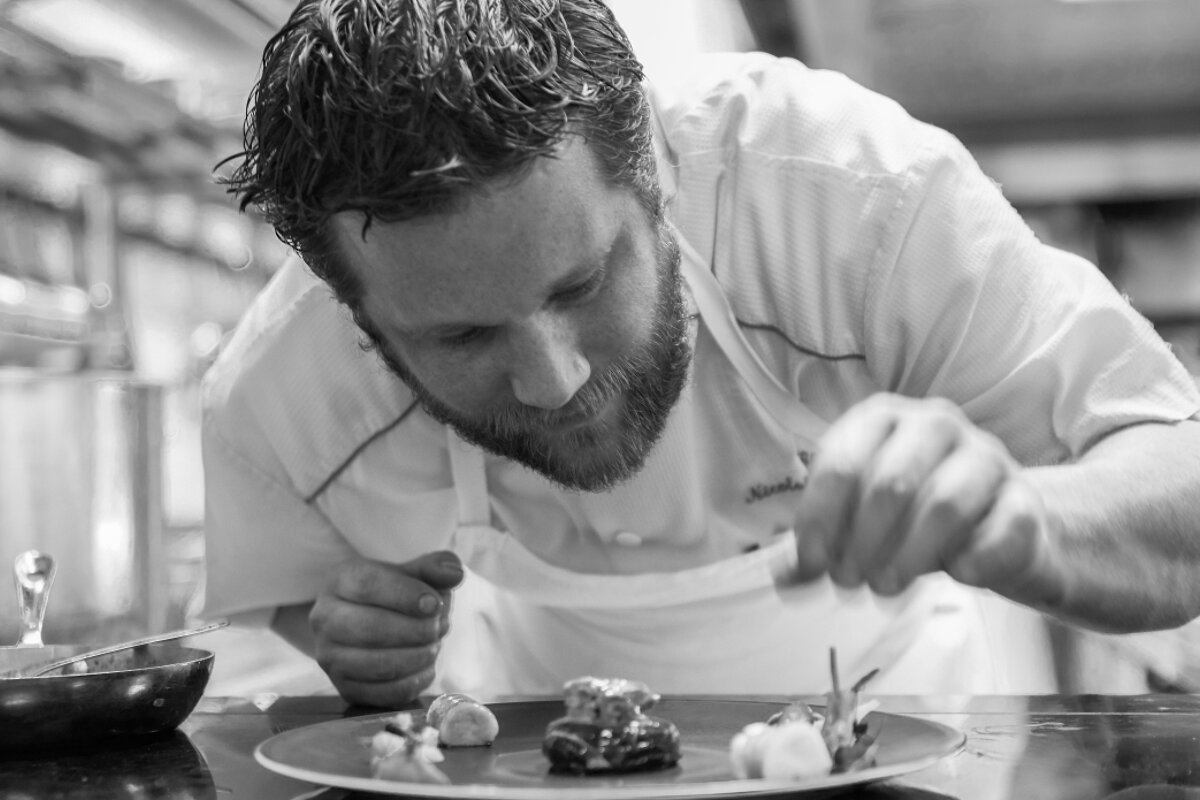 © Cap d'Antibes Beach Hotel
© Cap d'Antibes Beach Hotel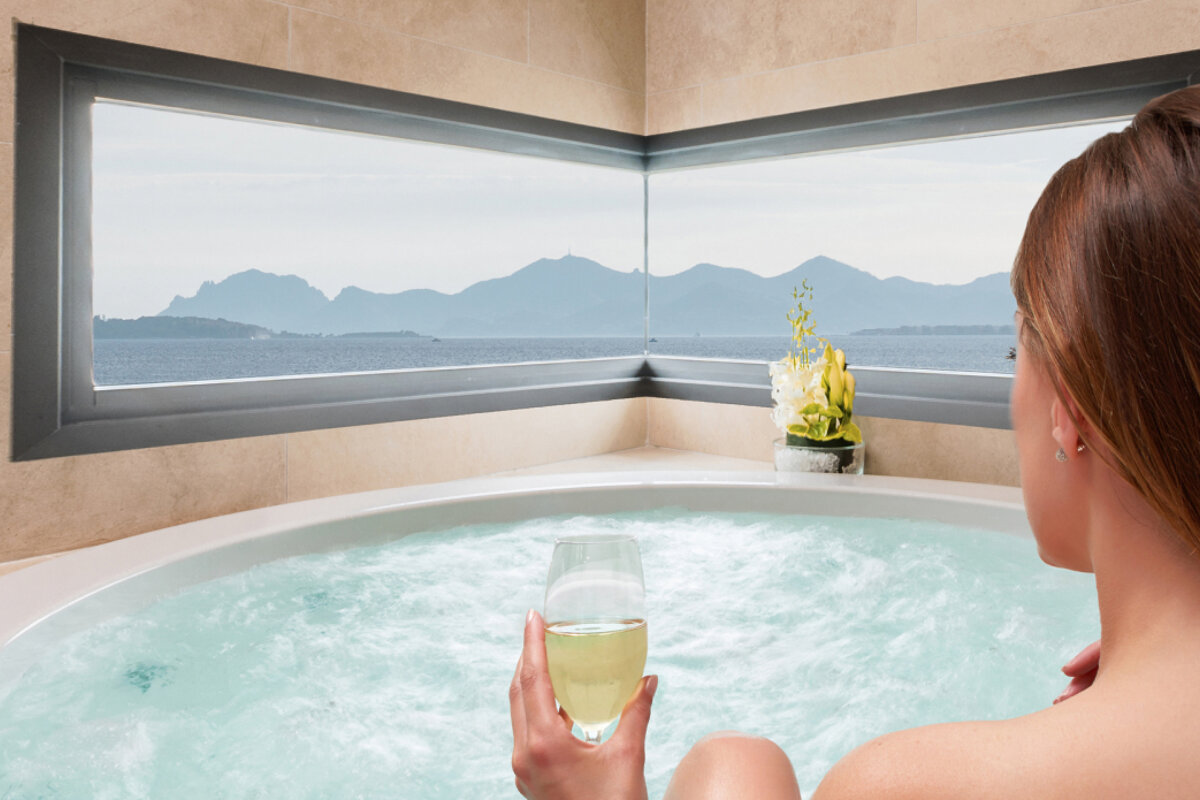 © Cap d'Antibes Beach Hotel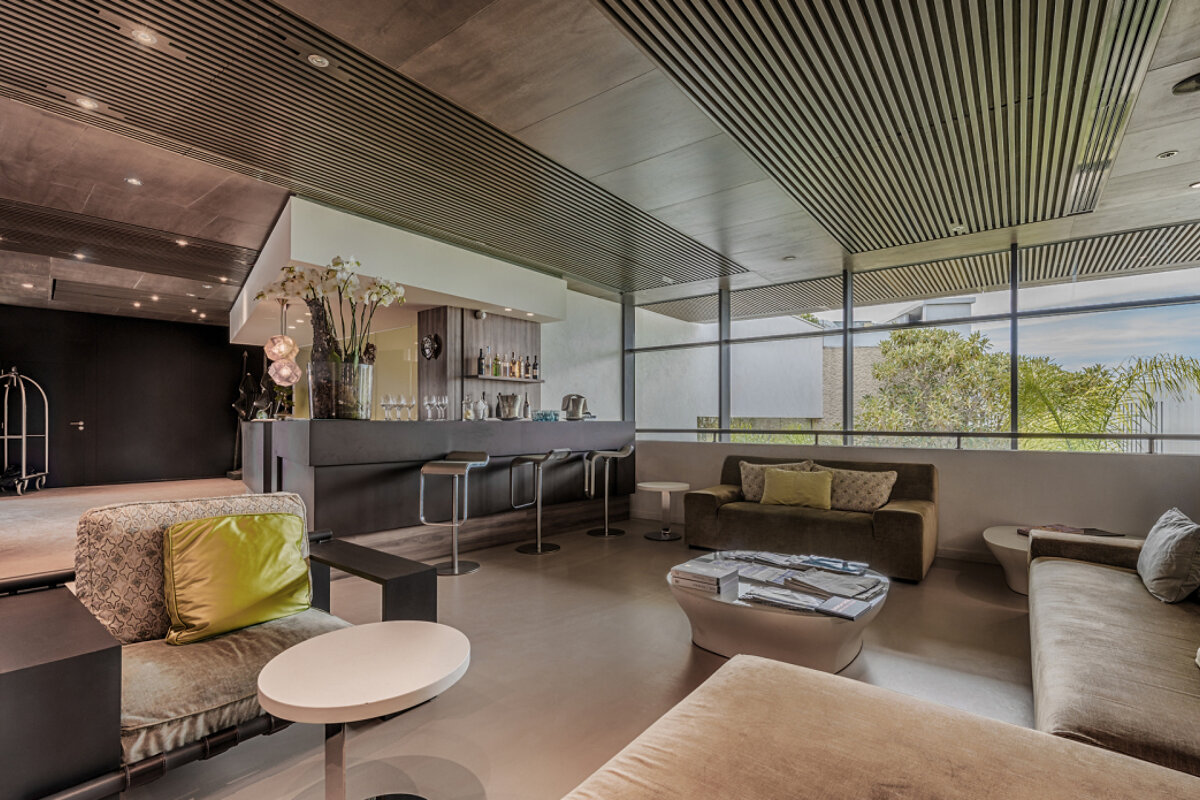 © Cap d'Antibes Beach Hotel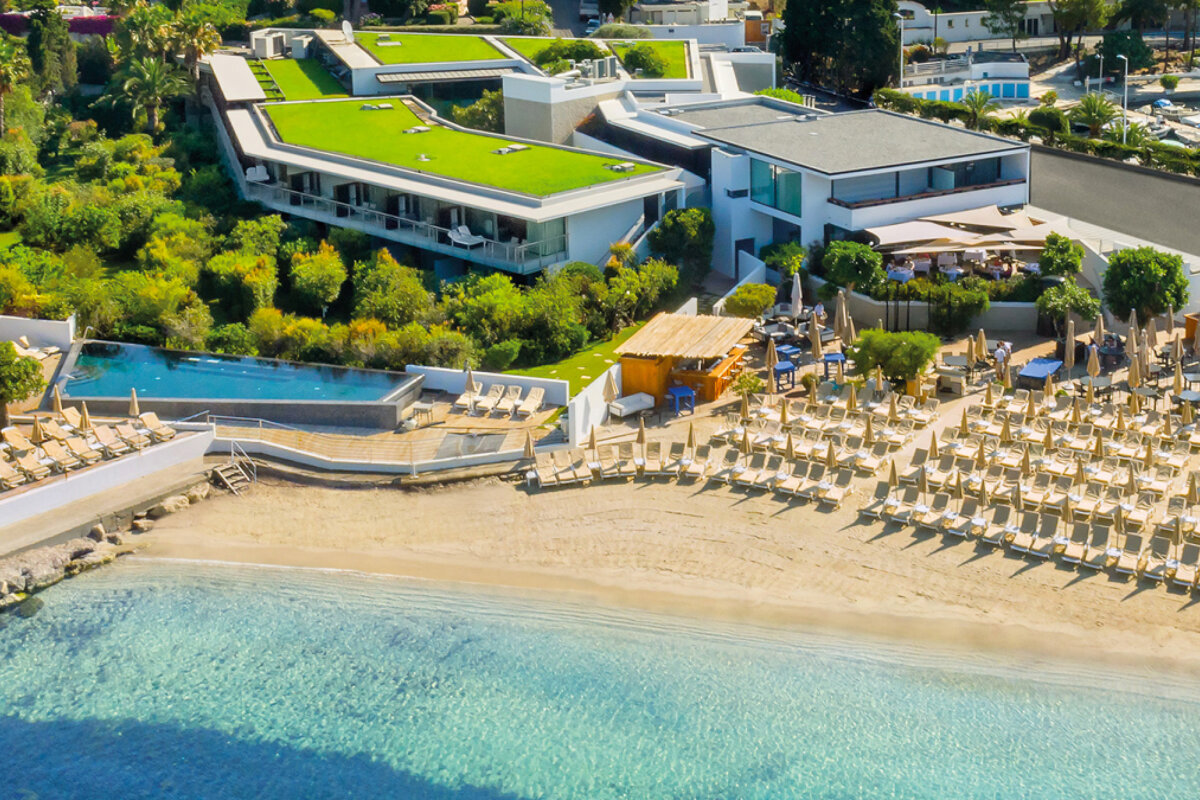 © Cap d'Antibes Beach Hotel
Cap d'Antibes Beach Hotel, Juan les Pins
Contemporary hotel with Michelin starred restaurant & private beach
This beach hotel is located in the Juan-Les-Pins area of Antibes and boasts fantastic sea views. Unlike many hotels in the area this architecture is sleek and modern and as expected, the interior mimics the opulence of the exterior.
The colourful stylish interior has been designed to make the most of the sea views and the light. The hotel has 35 rooms and suites, all of which have their own private terraces or gardens! Of course being a 5 star establishment, the rooms have been fitted to the highest standard and include satellite TVs, air-conditioning, high speed WiFi access, safe and hair dryer.
Being right on the sea front, guests can enjoy the hotels private sandy beach with its numerous sun-beds and parasols. For a bit of extra relaxation, their Wellness area of the beach offers both massage and beauty treatments or if you want to work off that extra glass of wine, an outdoor fitness area.
For those that are looking somewhere to hold a business meeting or a private event, then the hotel are able to accommodate all your needs right down to the last detail.
Reviews
179 verified reviews by
The Pool
During the summer months the hotel offer an infinity pool on their Wellness Summer Beach, allowing you can choose between swimming in still waters or the salty sea. The pool has sea views and is surrounded by wooden decking with an array of sun-beds.
The Bar
This hotel boasts its very own beach bar where you can enjoy fresh-fruit cocktails or perhaps a glass of rose on their beach front. Alternatively you can unwind in their Patio Bar with a digestif following a fantastic meal. This has a stylish chic interior with plenty of comfortable leather armchairs. For both bars they have an extensive drinks menu with wines, spirits, beers, classic cocktails, champagne cocktails, teas, coffees and soft drinks.
The Restaurant
The hotel has a choice of two restaurants. For a fine dining experience, treat yourself to a dinner at Les Pecheurs which is their one Michelin star restaurant. Born in Nice, the new Chef Nicolas Rondelli surfs with real virtuosity between the French gastronomic tradition and a highly authentic Mediterranean repertoire. It offers creative cuisine that deftly blends flavours and fragrances from throughout the Mediterranean.
Alternatively, you can dine at Le Cap, their beachside restaurant, which offers equally delicious lunches and dinners from April until October and dinner from June to mid-September.
Visitor comments
"The hotel was fantastic - modern, clean, very quiet, amazing service and we had the best sleep ever in a quiet room with full blackout blinds and the most comfortable beds! The beach service was fantastic and Jeremy (beach manager) could not do enough to keep us happy." - Trip Advisor
"Absolutely brilliant. The rooms are amazing (most comfortable beds ever slept in), food is great, staff are the most polite and helpful we have ever experience (special mention to Guillaume by the pool and quiet Fred) and we have loved every second." - Trip Advisor
"We have stayed at this hotel before and it is one of the best on the Cote d'Azur. A fairly small hotel which means it is friendly,relaxing,and very individual-almost unique in this part of France. Everything is clean, the service is top class and nothing was too much trouble. Franck, the General Manager, perfectly organised our room preferences [would recommend first floor rooms when you book, though all the rooms are pleasant and well equipped]." - Trip Advisor
Child policy
Children are welcome at the hotel.
Contact
Address
10 Boulevard du Marechal Juin
06160
Location
Juan les Pins, Antibes